The paradigm is shifting, and a new era of football is upon us. Have English teams risen again to claim what was once theirs? Let's look at the results and see.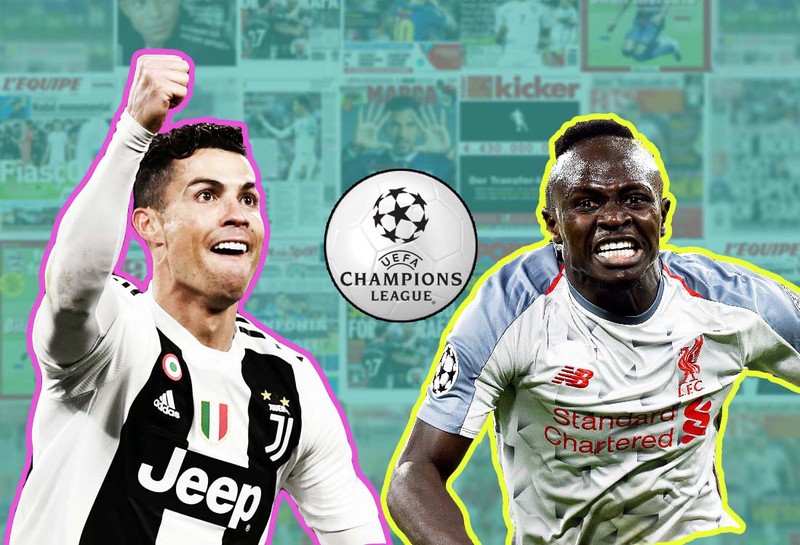 We are in the thick of it now. The sports storylines are coming fast and often while we head into the final stretch of the year for European football. When the round draw was first announced, I, like many others, keyed on the matchups between English vs German sides. The battle for European supremacy turned into a test of fortitude and determination.
And unlike recent years, the English teams didn't bomb out in a horrific way. No, quite the opposite. Tottenham, United, City, and Liverpool are all having wonderful success this year. Are the day of sad English performances in UCL finally behind us?

It certainly feels like the pendulum is swinging again, and this time, it's English teams that have found themselves on top. I attribute a lot this to the addition of Pep, Klopp and Poch to the league. I think these three managers have helped raise the level of play at the top of the table.
With that said, let's take a look at how some of these guys fared this week.
Mirror Sport: ROUT OF THIS WORLD
Man City 7 – 0 Schalke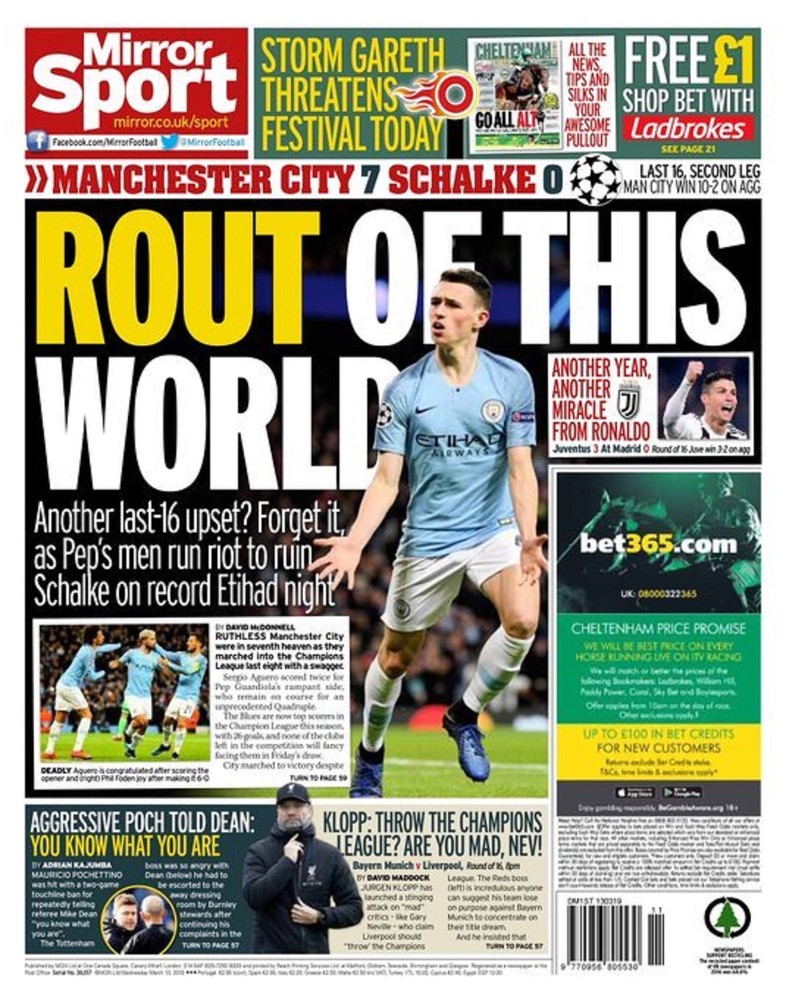 If the scoreline wasn't shocking enough, Pep said they could have played even better after they destroyed Schalke in a 10-2 aggregate result. All the beautiful pieces of artwork that constitute the City's roster were on full display in Man City's European efforts so far.

It's becoming almost a motif for Sergio Aguero to miss an early sitter only to turn around and score multiple goals afterwords. I'd point you to his hat trick against Chelsea as another example of this. So often we hear people make parallels between sports and real life—sometimes accurate, sometimes not. If there is every any concrete evidence that one should not dwell on his/her mistakes in life, but rather, move on try harder next time. Aguero embodies this ideal. He is the real life manifestation of this adage.

However, it wasn't Aguero who would win MotM against Shalke. That honor went to Leroy Sane who totaled one goal and three assists on the night. It was the ghost of Schalke who would be deadly that evening, remembering Sane's time at the German club he once called home. A fact that Schalke fans will hope to soon forget.

Independent Sport: Ronaldo slays Atletico
Juve 3 – 0 Atletico Madrid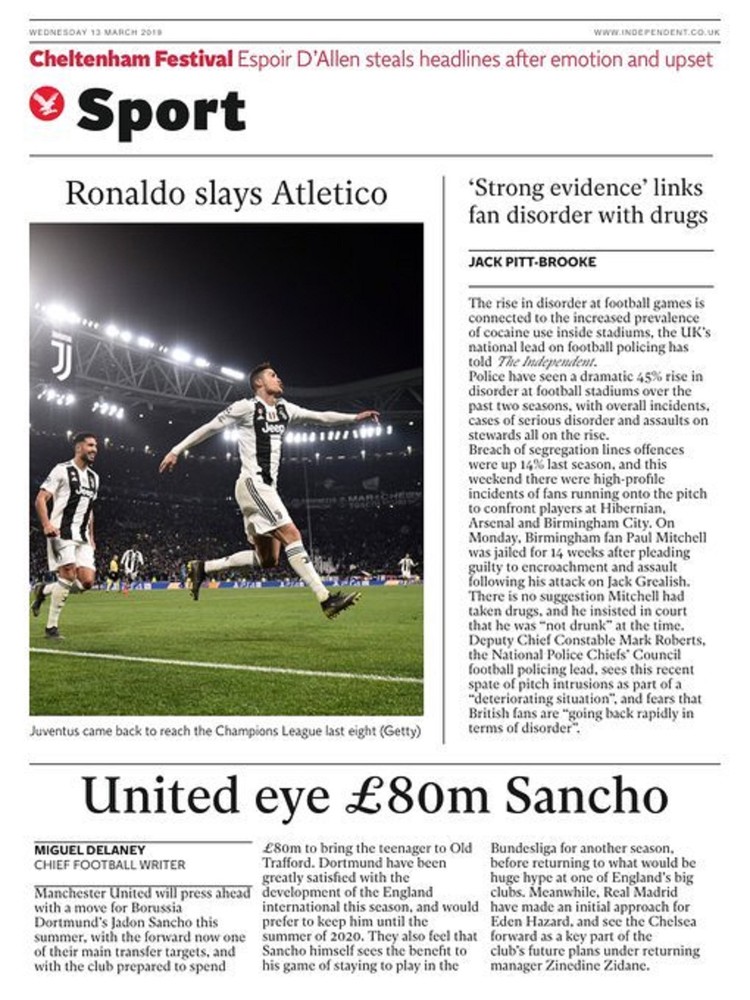 Wow, wow, wow. I really don't know what to say about this match that hasn't already been said. By now you've already watched all the goals, read about all the recaps, and seen social media alight with reactions. So I'll spare you all that here. Instead let's talk about a related topic: the fall of Spanish clubs in UCL this year.
The topic of Real Madrid's form since Ronaldo left has been a constant point of debate, but if there was anything to sum it up so perfectly, it was the last seven days. A week ago yesterday Real Madrid fell apart in the most hauntingly beautiful way as Ajax ran them off the pitch in a 4-1 undoing of the returning champions. Real Madrid was bereft of ideas, lacked leadership, showed no heart or desire, and capitulated happily. An absolutely shocking contrast to last year's UCL campaign. If there was ever a moment Real Madrid missed Ronaldo, it was last week.
Now compare that tattered Real Madrid side to this never-say-die Juve squad. It's night a day different. Everything Real Madrid lacked, Juve embodied to the fullest. The man leading the charge: none other than Ronaldo of course

But what about Atletico? They seemed to have taken a page of their rival's playbook and abandoned everything that got them there. In a 90 minutes they forget who they were as if in the heat of the moment, when you say something you don't really mean, and you lose sigh of who you are. It's not like you. That was Atleti on the night, hunkered down defending for dear life, barely holding on.

However, let's be honest: Atletico sits in 2nd place in La Liga but aren't really challenging Barca for the title. They flatter to deceive. In recent years Atletico has seemed to encapsulate the old saying: always the bridesmaid never the bride. And their submission to Juve was their drunken panic attack at the wedding reception. A true site to behold. So ugly it was hard to watch, so shocking you couldn't look away.

Kicker: German Disaster

Bayern Munich 1 - 3 Liverpool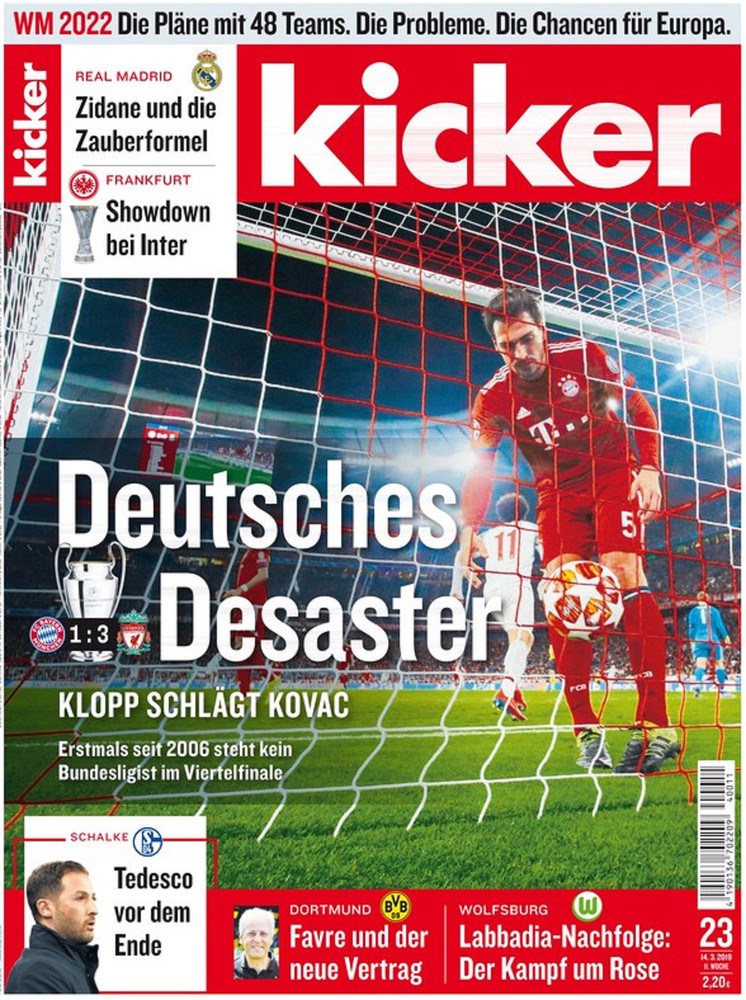 One could not have asked for a better setting for a Klopp masterclass upset last night. The stage was set with Liverpool putting it all on the line. In recent years Bayern have filled their trophy cabinet and the closet down the hall, and to the detriment of BVB, they may be winning the league once again this year. Maybe bombing out of UCL like they did last night was upsetting to Bayern fans, but to the rest of us, it was pure schadenfreude.
However, the mood in the north of England is far different. Liverpool have been on a long silverware drought, and like thirsty travelers coming up to an oasis, it appears as if Liverpool is so close to grabbing what they so desperately desire. But is it just a mirage? Will they clutch their hands at nothing?
Of course we must wait and see, but last night was something special. Liverpool had to do it at Bayern, with Klopp, waiting till the last quarter of the match before it was all said and done. It was poetic justice, like the Kendrick Lamar song, when he says, "And they say communication save relations, I can tell. But I can never right my wrongs unless I write them down for real."
Klopp is attempting to right his wrongs, having played second fiddle to Bayern for so long. Now he looks to cement his English side as the top dogs in Europe but at what cost, and will this deep UCL run jeopardize their league play?

Sorry No Barca Match

Sorry I didn't cover the Barca match. Unfortunately I couldn't find any headlines to use. Additionally, I was so focused on the Liverpool match that I didn't get to see any of Barca – Lyon. If anyone watched the match, I'd love to hear your reaction in the comments.
Glad you stopped for another Headlines Review post. Doing it for UCL was a bit trickier then EPL matches, as I had more issues finding headlines. Nonetheless, what a wonderful weak of European football. I absolutely love having mid-week Champions League. Always makes it a good week.

_______________________________________________________________________________________