Chelsea vs Leicester City - Frank Lampard looks for successes but can't find it - Can the Blues figure it out before Norwich?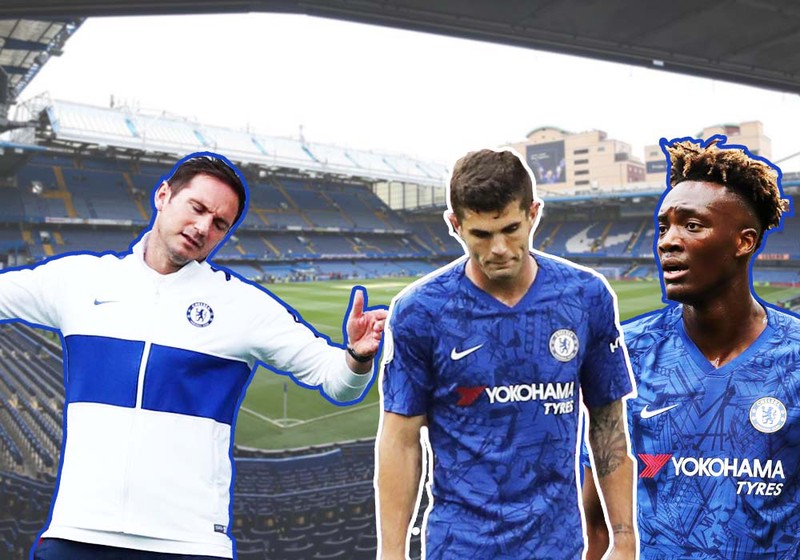 The final whistle for Chelsea vs Leicester rings out in my front living room. After watching those 90 minutes of football, I felt persuaded to get down the ideas that plagued me while anxiously watching the match.
I am not a Chelsea fan. Never have been.
However, I'm a die-hard Christian Pulisic fan, and as such, I'm now fully invested in the Blues—at least for the time being.
Lampard's summer nightmares must have been filled with visions of a 4-0 battering by Man United on opening week, only for those nightmares to manifest into reality.
The 2-2 draw after 90' with Liverpool in the Super Cup had no substance and proved ineffective for either team's form going forward.
But it was all eyes on Chelsea as they hosted a questionable Leicester City for their first home match of the season. With Stamford Bridge hopping, the scene was set for the Blues to get their season heading in the right direction.
Expectations vs Reality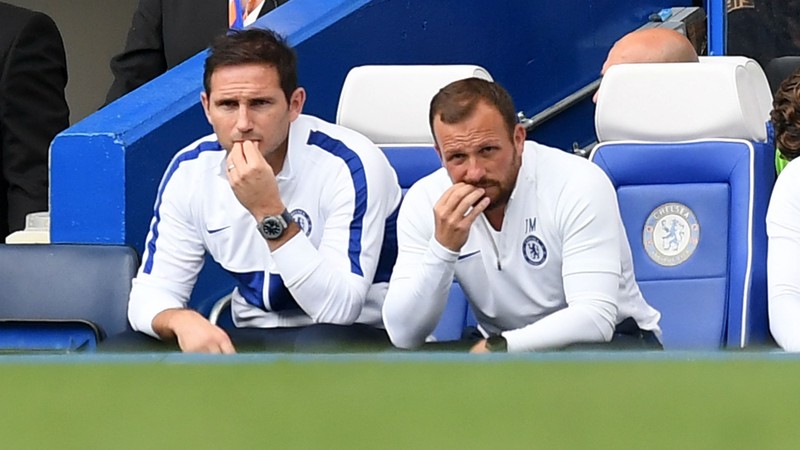 Let's look at Chelsea through with two different perspectives:
Historical Chelsea – for lack of a better term, let's call the first one Historical Chelsea. This is the club most fans, and even naysayers, think of when they talk about Chelsea. It's the club with a cabinet full of silverware, home of some of the world's greatest players and managers, etc.
With their reputation, expectations are piled on the team every single season. Doest matter that they've just changed out managers, Chelsea are always expected to find success. Even if they aren't winning titles, they're always competing for them.
Think about this: if we did a survey of all Premier League fans from around the world before the start of the season and asked, "What place do you think Chelsea will finish?" what do you think the average number would be? Probably pretty high considering they finished 3rd last season.
But before answering that, let's stop and think about Chelsea a different way: realistically.
The actual Chelsea that stands before us, the Realistical Chelsea, is a different club. This is a team that has been placed under a transfer ban in the same window they lost their star player. At the same time the club hires an inexperienced manager in a league with Klopp, Pep, and Poch currently running the show.
One single point split first and second place last season. Liverpool lost one match and still couldn't win the title. The Premier League is so unbelievably competitive right now. It's at a whole other level.
So when you take into account all those changes happening all the same time, leaving huge voids on and off the pitch at a time where the Prem is insanely competitive, I ask you again, "What place do you think Chelsea will finish this season?"
Misguided expectation is only one dilemma facing Lampard and the players, and it can certainly eat away at them. I think there was a bit of that today's match against Leicester in the later parts of the second half while Chelsea searched for the go-ahead goal, failing to ever find it.
You can see the expectations set in for them to score at home. Instead of rising to the moment, they hid under the pressure and played themselves out of the match.
Lampard's Soup du Jour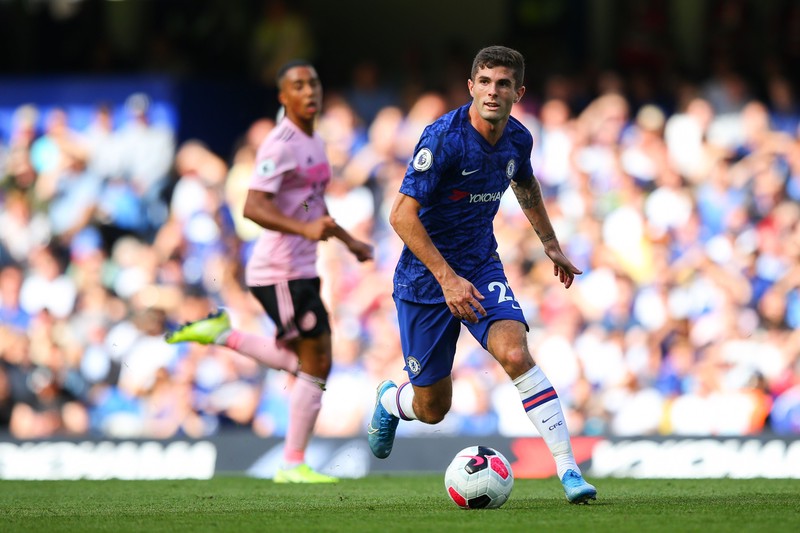 Let's take stock (yes soup pun intended). Hazard is gone, Willian is half what he used to be, Giroud is old and fading. So much of the core of Chelsea is no longer. Giroud is fine coming off the bench, but at this moment in the Prem, he can't be your starting forward.
A 32 year-old Giroud is not the answer to scoring goals for Chelsea. I can assure you.
The transfer ban really could not have come at a worse time for the club, but hey, that's how it goes. So what's the answer?
To find success in failure.
Or that to say, experiment, experiment, experiment. The club's big signing was Pulisic from the Winter transfer window. They have a 24 year old Kepa, who I rate very high, as their starting goal keeper. Lean into the youth and experiment further.
Chelsea have so many players on loan and at all levels in their academy. I want to see Frank Lampard be clever. Recall some of those loaned players, take a gamble on some youth players within their own ranks.
Christian Pulisic got his big chance when injuries plagued BVB, allowing him to finally get the minutes he wanted. He turned around and used those minutes to prove himself.
Hiring Lampard was always going to be a risk. Doing it with a transfer ban is really setting things up for a rough season. If that's the case, I want to see Chelsea be creative and search for different ways they can set themselves up for success.
I would keep changing the starting eleven with fresh faces until I liked what I saw. Bundesliga teams are great at bringing up their own youth players. Just think Klopp at Dortmund.
I want to see Lampard be creative, experimental, bold. Take cover for you young players in interviews. Don't hang them out. Be excited for the possibilities not burdened by what you don't have.
The Zen of Success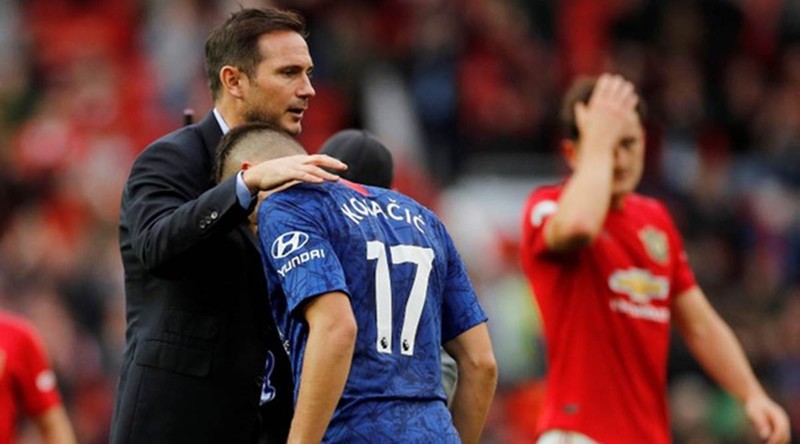 United punished them. Leicester City stumped them. You can bet City, Spurs, and Liverpool are all licking their chops at a chance to embarrass Chelsea.
Inevitably, Chelsea will start to win matches. Maybe next week away to Norwich City. A confident road win would surely begin to move the needle. Giroud will eventually have a lights-out performance, maybe even getting a hat-trick.
These things will happen but don't let them fool you. It won't translate to long-term success.
Chelsea will only find themselves under Lampard when they begin to play with a calmness and clarity. When they feel comfortable with who they are.
Not hiding from the pressure. Not bemoaning the players who they don't have.
If we measure Chelsea success this season by the place they finish in the table, I think Chelsea are going to have a failure of a season as I don't see them finishing top 4.
There's an old Buddhist saying: "never judge a fish by its ability to fly."
If we measure Chelsea's success by what they can do with what they have, then the world is for Frank Lampard's taking.
---
This post was shared on LinkedIn & Twitter in conjunction with @promo.scr
______________________________________________________________________________________