Americans Abroad: 5 USMNT Summer Transfers – My thoughts on Zack Steffen, Timothy Weah, Weston McKennie & more.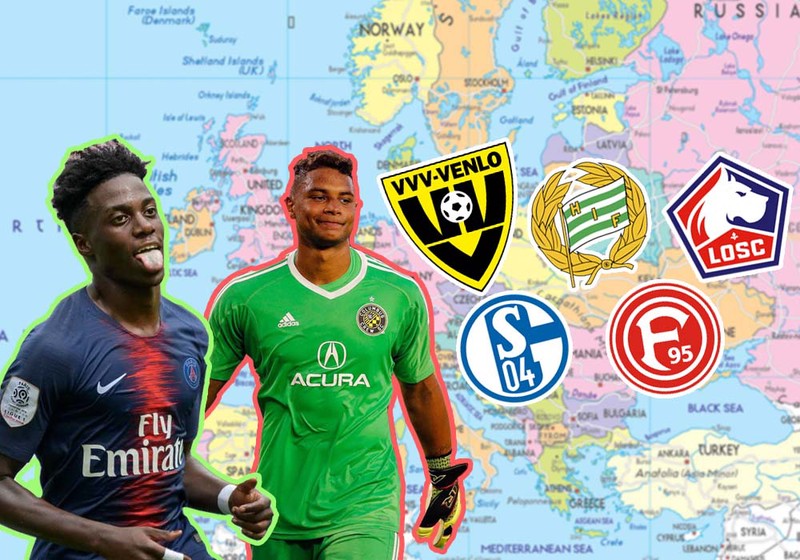 Okay, I lied just a little. Let me quickly mention Pulisic before I crack on with what I think are the five most interesting American summer transfers this year.
Less than 24 hours ago Pulisic wrapped up his first pre-season match in a Chelsea jersey. The Blues played Barcelona, winning the match confidently, 2-1. Goals from Tammy Abraham and Ross Barkley put the London side up by two, but a late stoppage time goal by Ivan Rakitić ruined the clean sheet for Chelsea.
Pulisic was absolutely electric for from the very start. His willingness to take on Barca defenders one-v-one with confidence showed both teams he means business. He created a couple of good chances for himself but struggled to produce the final product. With a little bit of time, Chelsea could mold him into a deadly EPL winger. I'm hopeful for the prospect.
Okay, enough with that.
Let's get into it.
Aron Johannsson Heads to Hammarby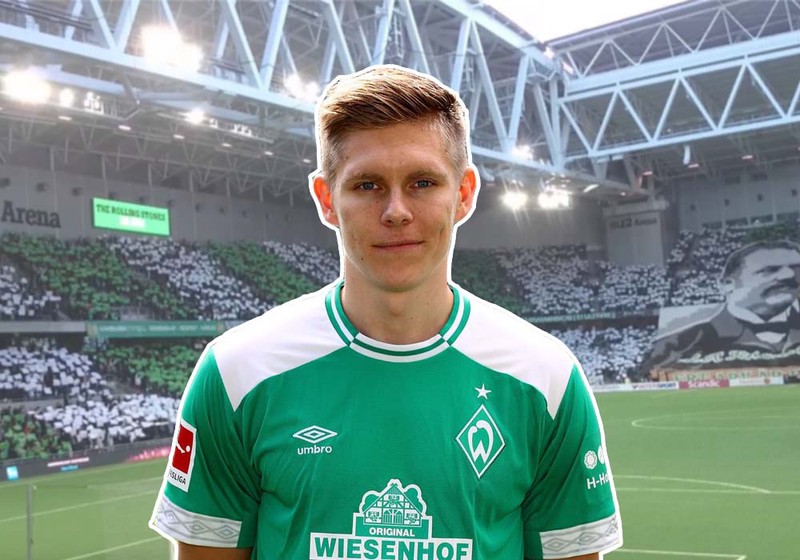 Two names from the Jurgen Klinsmann era who still haunt my dreams: Julian Green and Aron Johannsson.
They were both young players who, for a flash-moment in time, showed loads of potential. However, as quick as the came into the good graces of American fans, they were gone again.
Aron Johannsson has been injured more often than not, and his former club, Werder Bremen, were finally ready to move him after scoring 5 goals in 29 appearances. He was with the Bundasliga side for 4 seasons before joining Hammarby this summer.
On one hand, it's depressing to see him slipping in form heading to an arguably lesser league. Let's be honest, the Allsvenskan league is not a top 5 league like the Bundasliga, so in the grand picture, this transfer marks a big downward turn for him.
On the other hand, he's lucky Hammarby were even interested in him and were willing to take a gamble on him. He's been very injury prone, falling out of favor with the US National Team and leaving him a pretty tough sell.
This move will be what he makes of it. If he can go to Hammarby, start knocking in goals, and really make a name for himself, he could have a second revival to his career.
Anything else will mark the end-times for him. He's battling falling off into obscurity now, and he better make the most of this transfer.
Zack Steffen Flys to Fortuna Düsseldorf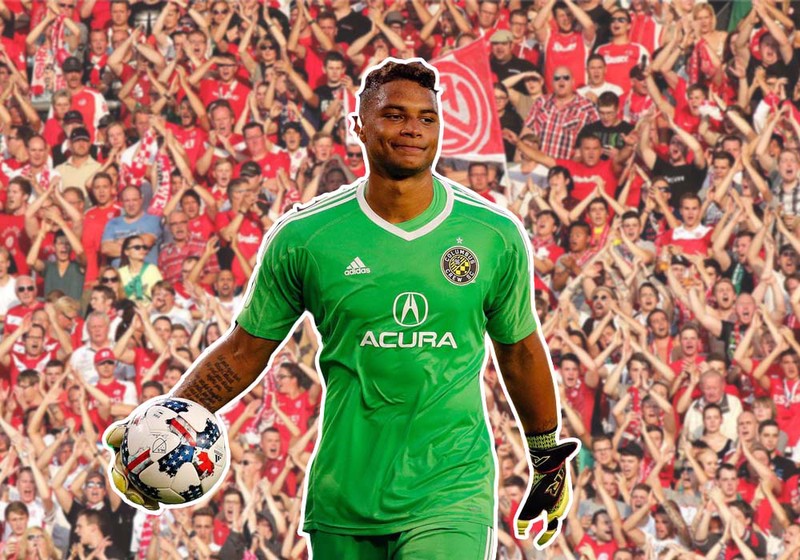 The transfer I'm most excited about. Zack Steffen did excellent under Gregg Berhalter while in Columbus. It wasn't long until Steffen, at age 23, became the first pick goalkeeper for the United States National Team.
I really hate to see him leave Columbus, but his move to recently promoted Fortuna Düsseldorf is an incredible opportunity for the young keeper. This is his chance to really make a name for himself on the global stage, finally getting his call up to play in a topflight league.
For me, he's the real deal. The next great American keeper. I think he can do what Tim Howard did in Europe if not even more. Steffen is performing at an incredible level for his age, and I think he is going to have a bright future in Europe.
I know I'll be cheering for Düsseldorf this year. I really want to see Steffen shine in Germany.
Timothy Weah Leaves to Lille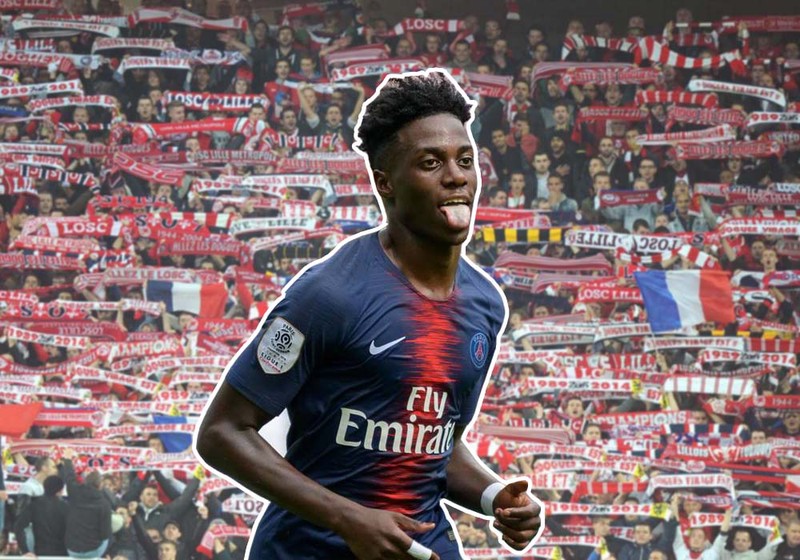 Another transfer I don't mind at all. Weah got moved on from PSG, not due to his playing or quality, but rather because PSG is under FIFA Financial Fair Play investigation. They were required to sell several players on permanent transfers. Timothy Weah happened to be one of those sales.
Lille finished second place in League 1 last year, qualifying for Champions League, giving the 19-year old American a chance to get more topflight playing time. As an attacking player, Weah's minute's at PSG were always going to be limited, especially as a youngster. However, he was able to score 3 goals in 9 apps for PSG.
He should get loads more minutes at Lille while still competing at the top level. For staying in France, I think Lille is the best opportunity with Champions League game time in the mix. Here's to hoping he has a breakout season this year.
Weston McKennie Stays at Schalke on New Contract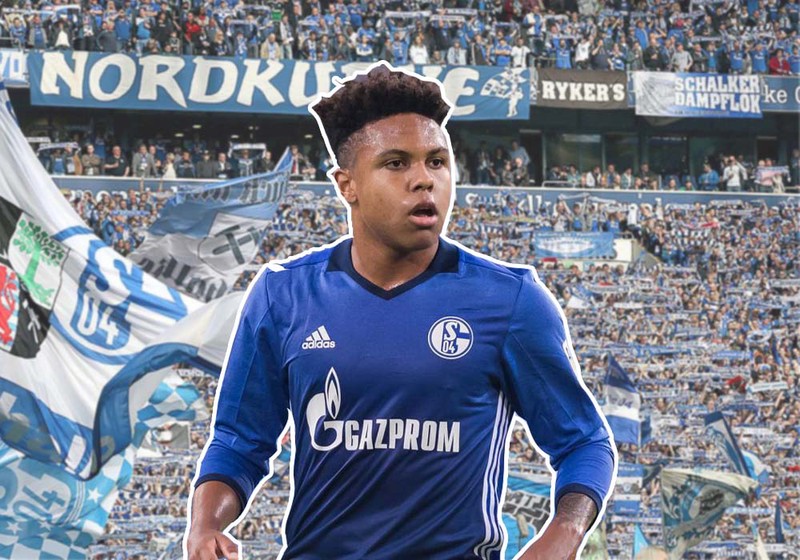 This 20-year old American continues to cement his place in the Bundesliga with a new 5-year contract. Truth to told, I'm surprised Schalke and Weston McKennie both wanted to extend his contract.

The team suffered a pretty dreadful season last year barely keeping themselves out of relegation trouble on the heals of a 2nd place finish the season prior. Yes, a bit of a head scratcher.
Schalke has now found themselves in financial trouble on the heels of a poor season, making the McKennie deal a do-or-die situation for both sides.
Despite the question marks that hang around Schalke, McKennie has been enjoying himself with the national team. He was in solid form during the summer Gold Cup, helping the USA make the final.
Now the question is can he roll this good summer form into something productive for his club.
Haji Wright Ventures to VVV-Venlo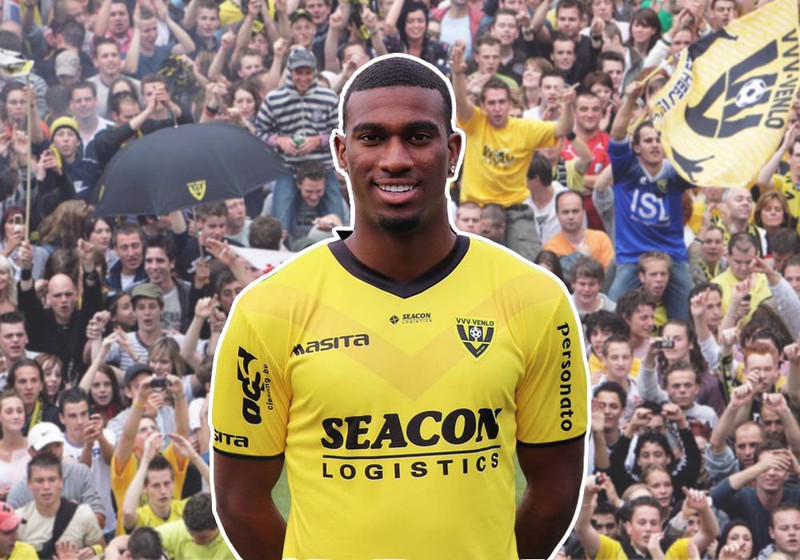 This 21-year old striker will have his work cutout for him with Eredivisie club VVV-Venlo. Haji Wright developed in the Schalke youth academy but was never able to fully break into the first team. He was given a handful of appearances, one resulting in a goal, but failed to ever become a mainstay.
Wright's move to Venlo could be exactly what his career needs if he can make something of the opportunity.
I think it's a good move for both him and the club. For Wright, this move should give him the playing time he needs to continue to develop. For the club, they get a young, marketable, striker who is setting himself up to have a bright future once he discovers himself.
Wright should be excited by the prospect of getting much needed minutes in a competitive European league. Good performances for the club should open doors up once again for the national team.
To the 19/20 Season
Of course, Pulisic's move to Chelsea has eaten up all the headlines over the summer. We (speaking as USA fan) all anxiously await the start of Chelsea's season, but there is so much more to be excited about.
These five transfers give US fans a lot to follow for this upcoming season. These youngster will all have their work cut out for them, but an excellent season for any one of them could launch their careers to a whole new level.
And of course, I'll be betting all along the way on BetScorum. See you there~!
---
This post was shared on LinkedIn & Twitter in conjunction with promo.scr

______________________________________________________________________________________