The festive season has once again thrown many surprises to the Premier League with another matchday being unpredictable. Betting on these fixtures turned out to be more difficult than expected.
Brighton and Hove Albion - Everton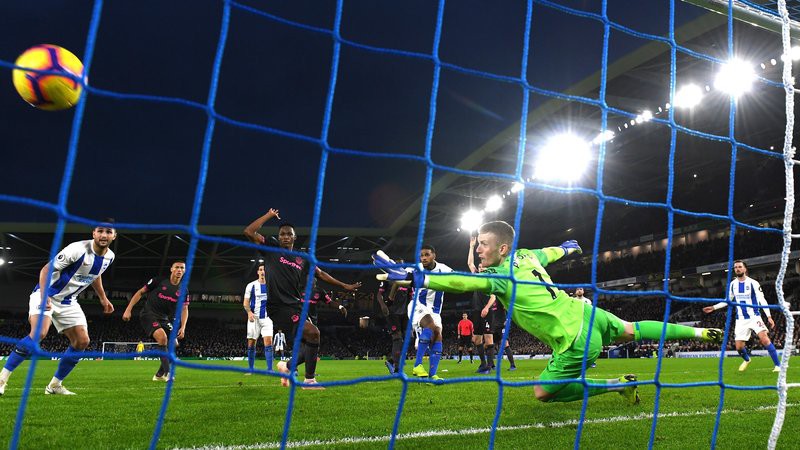 Everton's strong comeback against Burnley during midweek fixtures did not sustain itself into the weekend fixture against Brighton. Brighton, however, continued their improving form and now stand 7th in the log for home points attained. The game was overall in the balance but in the 59th minute, Jurgen Locadia broke the deadlock through some controversy. From a Brighton corner, the cross had evidently came off an Everton player and fell into a seemingly offside Locadia. The goal was initially disallowed but after some discussion with the linesman, the goal was ultimately allowed. This was the decider as although Everton had more possession and chances, they were unable to convert and allowed Brighton to take an unexpected 1-0 home victory at the Amex Stadium.
Fulham - Huddersfield Town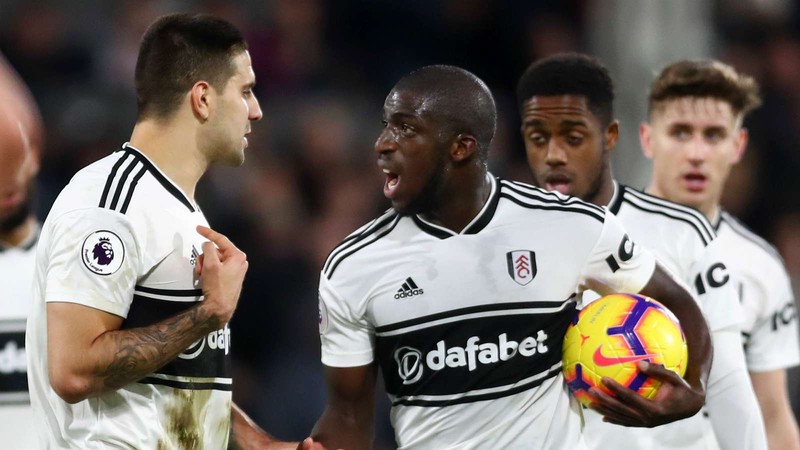 The most important fixture of the season so far for the relegation battle saw Fulham extend their chances of remaining in the Premier League with a 1-0 victory over Huddersfield at Craven Cottage. The game took a turning point in the 82nd minute as Fulham were awarded a penalty and a chance to win the game but Kamara took control and stepped up to the spot only for the shot to be saved by Lossl and keep the game on level pegging with under 20 minutes of play remaining. Ranieri later expressed his anger with Kamara, stating he wanted to kill him in that moment from taking the penalty Chance away from Mitrovic and Fulham. Mitrovic, however, broke free from the Huddersfield defense with an assist from Ryan Sessegnon to score and win the game for Fulham in the 91st minute.
Leicester City - Cardiff City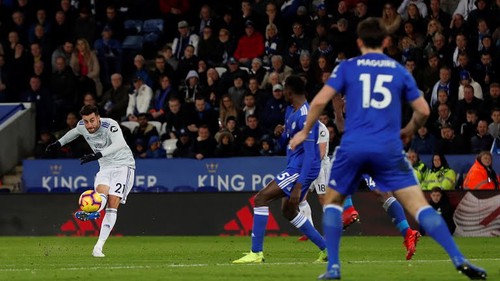 Prior to this match, Leicester were seen as huge favorites as they smashed passed Chelsea and Manchester City in their last two games. Facing a Cardiff yet to win an away game this season, Leicester were expected to breeze past. Leicester had by far more chances to win the game with James Maddison hoping to put Leicester in a winning position in the 75th minute with a penalty. Unfortunately, the penalty was saved by Neil Etheridge (his 3rd save this season), before Sol Bamba eliminated the chance of a rebound by placing the ball out for a corner. With Vardy being substituted out earlier, the question stands, could Vardy have converted for Leicester? The game was heading for a draw before the underdogs of Cardiff went up in stoppage time through Camarasa's wonder strike from outside the box into the top corner to beat Schmeichel and earn Cardiff's first away victory 1-0.
Watford - Newcastle United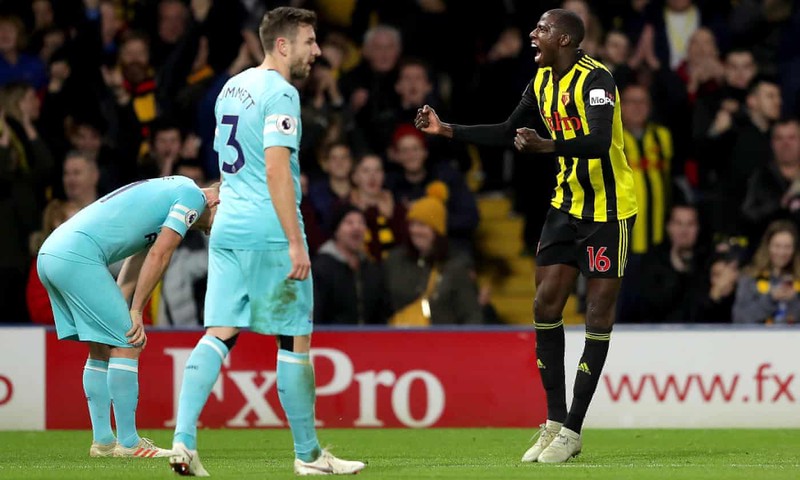 Watford's strong start to the season has fizzled somewhat but an impressive performance against Chelsea still rendered them as favourites to win at home. Rondon's return for Newcastle spoiled Watford's plan early on as he put the visitors 1-0 up in the 29th minute. Watford continued to pressurize the hosts in the second half and some creative prowess by Deulofeu allowed a cross to find an unmarked Doucoure in the 82nd minute to draw level and allow Watford to claw back a point to go above Everton in the table following their loss at Brighton.
Tottenham- Wolverhampton Wanderers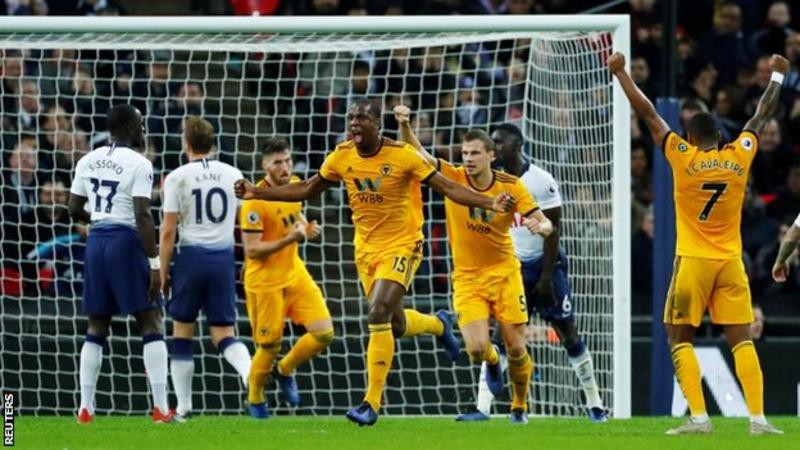 Tottenham's recent 6-2 and 5-0 victories saw them as favourites to overcome Wolves and they had many first half chances. Eriksen nearly took Tottenham to the lead after he hit the woodwork, but soon after, Harry Kane struck from outside the box and across goal to beat Patricio and put Spurs 1-0 up at half time. Spurs appeared to be cruising but the introduction of Moutinho and Costa for Wolves provided them with the quality they required to draw level in the 72nd minute. Jimenez then struck in the 83rd minute to go 2-1 up and finally Costa put the game to bed in the 87th minute to defeat Spurs by 3x1. Wolves win was definitely one of the big surprises this weekend.
Liverpool - Arsenal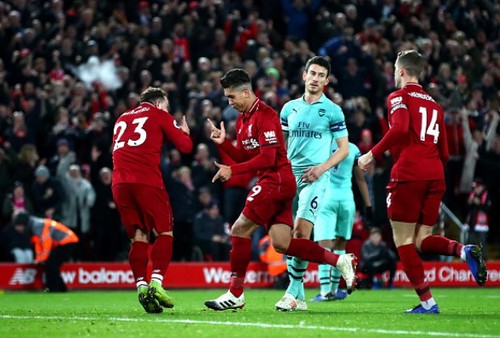 The most anticipated game of the weekend was nowhere short of action. The first half creating some thrilling action. Maitland-Niles scored an early goal for Arsenal to go 1-0 up and hoping to hold on and go for more goals to beat the league leaders. It only took Arsenal two minutes to draw level through Firmino and another two minutes for Firmino to dribble through the Arsenal defense to go 2-1 up after just four minutes from conceding to Arsenal. A superb long ball into the area saw Salah tap it on to Mane who allowed Liverpool to be 3-1 up at the 32nd minute. Liverpool weren't done just yet as a late penalty saw Liverpool end the half at 4-1 to their advantage. Arsenal clearly dejected lacked any motivation in the second half and failed to score while conceding another penalty which Firmino took to earn his hat trick. A victory for Liverpool at 5-1 saw them extend their gap over Tottenham to 10 points and once again look extremely dominant and able to take the title early on this season.
Crystal Palace - Chelsea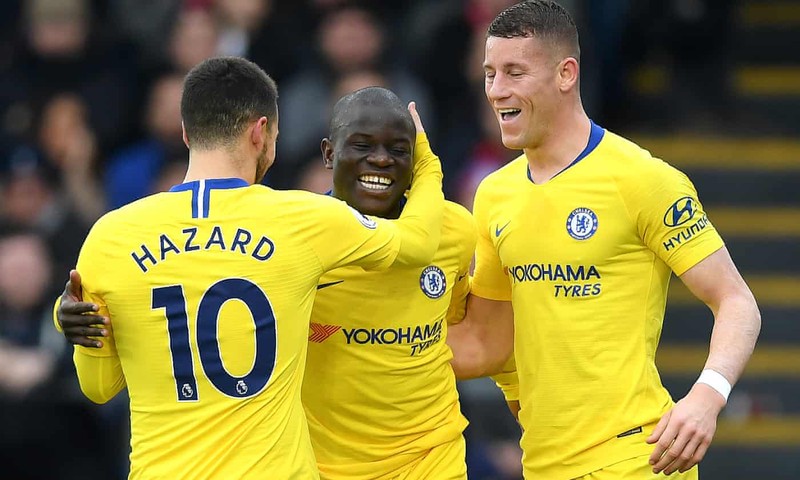 The early Sunday kickoff saw Chelsea claw back a few points to go 5 points safe of Arsenal as the beat Palace 1-0 at Selhurst park. Kante attained the match winner in the 51st minute after picking an undetected run into the box to slot the ball into Palace's net. Chelsea controlled the game well with Palace only registering 4 shots and none of them being on target leaving Kepa with very little to do. Most important for Chelsea was achieving a win and the margin was not their main concern.
Burnley - West Ham United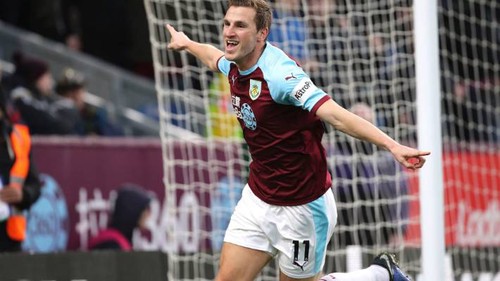 Burnley had found some form to turn their terrible season around before the new year. They were able to beat a relatively strong West Ham who were with Arnautovic still failed to overcome a strong Burnley on the day. West Ham dominated possession of the ball by Chris Wood and Bwight McNeil, with his first senior goal, were able to put Burnley 2-0 up by halftime and the score remained until the final whistle. West Ham mustered a few chances but Burnley ultimately had many chances to further the scoreline but just could not convert. A disappointing day for West Ham but complete jubilation for Burnley who moved level with Southampton on points to remain on the verge of exiting the relegation zone.
Southampton - Manchester City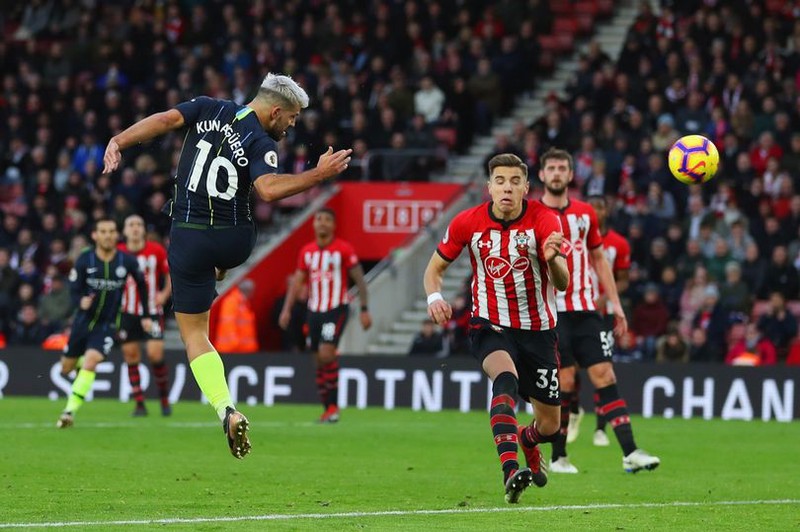 Hopes were high for both teams prior to this encounter. Southampton under new management were looking to take advantage of a struggling Man City. Within 10 minutes, a returning David Silva took City into the lead and it looked like business as usual for a City. Defensive woes reared their ugly head again for City as the ball was lost cheaply to allow Hojbjerg to score an equalizer in the minute. After a Southampton penalty appeal that was disallowed, Ward-Prowse then conceded an own goal in the 45th minute which was later supplemented by an Aguero goal before the end of the half. The scoreline remained to full time and a red card by Southamptons goal scorer, Hojbjerg, was the final score that limited The Saints chance of salvaging a point. Man City move back up to second on the log but still 7 points behind Liverpool.
Manchester United - Bournemouth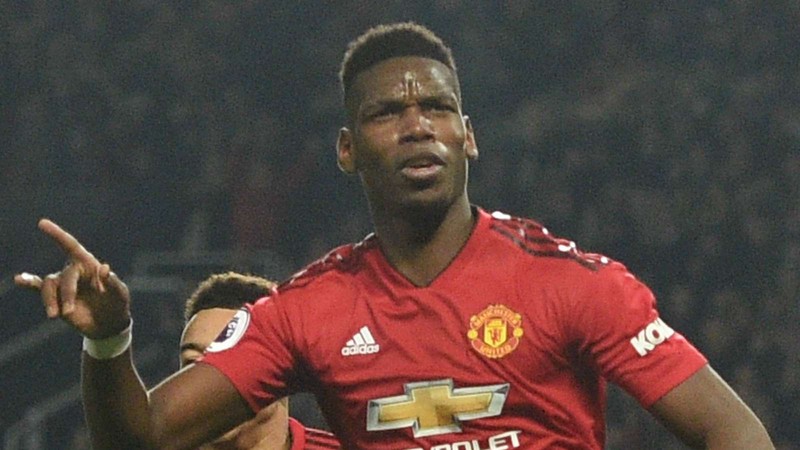 Solskjaer continues to lead Manchester United in the right direction with Pogba notably being the X Factor that the team needed. With 2 goals and an assist, he is becoming a dominant force in the squad and followed by Rashford's goal they were 3-0 up before Nathan Ake got one back for Bournemouth before half time. The second half saw United mainly ensuring victory but still presenting some attacking threat and Lukaku came on to score yet again against Bournemouth. Bailey was also sent off for United after attaining a red card for a tackle on Ryan Francis. United are now just 3 points off Arsenal in fifth place and we will anxiously have to wait and see if they can pull off a superb second half to the season to earn a Champions League spot.
My top 5 Matchday 20 moments
#5 Kamara's penalty taker conflict and later miss (Also Mitrovic's late winner in response)
#4 Camarasa's stoppage time winner at Leicester.
#3 Wolve's second half comeback at Tottenham.
#2 Pogba's brace and assist to Lukaku.
And...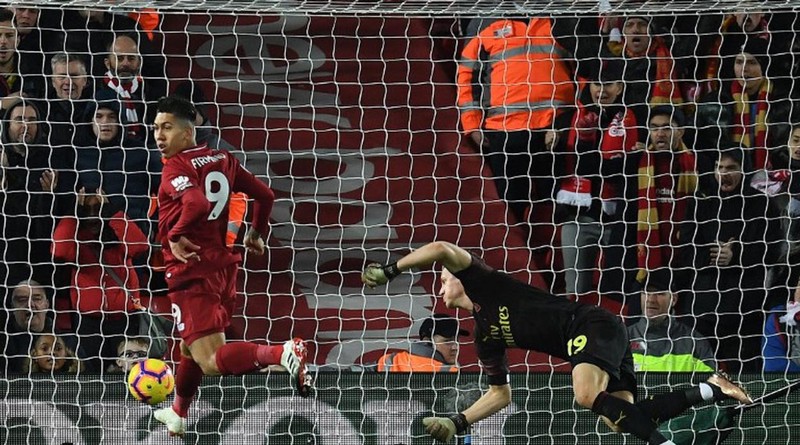 #1 Firmino's hat trick against Arsenal
Be sure to let me know what you thought of this weekend's premier action and what your top moments were.
Wishing all Scorum Users a very Happy New Year and all the best for 2019. Lots of exciting things happening right here!!!