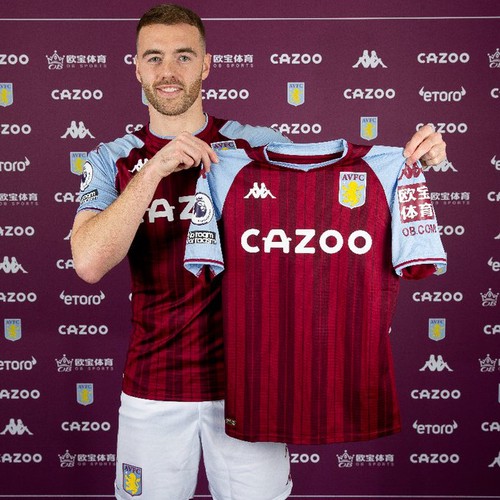 Aston Villa has completed the signing of Calum Chambers from Arsenal after his contract expired. Chambers who has represented England on three occasions has signed a three and a half contract with Aston Villa.
Following the signing of chambers from Arsenal, he will become the fourth signing of Steven Gerrard, following the previous arrival of Coutinho, Lucas, and Olsen on loan from AS Roma as well.
After the signing of the player, he spoke about his admiration for the club and why it is important to sign for this great club, he said that Aston Villa is in a great moment and it is a privilege for him to come to the club at this moment.
He went on to praise the new manager in the person of Steven Gerrard, commended him for his efforts in rangers by clinching the league title which was dominated by Celtic and all of that, and stating that the club we still get better since is a new coach and the coach is still young and he can't wait to work him.
After 8years of staying at arsenal.
Calum chambers have been in Arsenal since he was 19years and, it is an emotional departure from arsenal to where he is going to Aston Villa.
Chambers played 122 games for arsenal at the moment he played for them and won some trophies also with them such as the FA Cup and the community shielding 2014/2015 respectively. So we hope that chamber is going to be a better Option for Steven Gerrard while making Decisions as a coach.