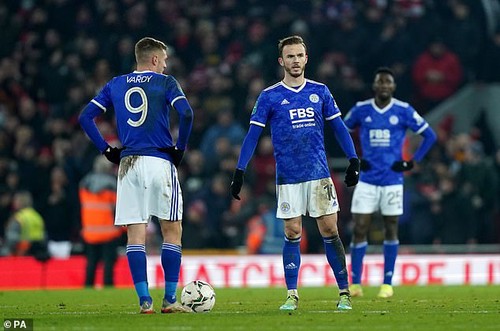 Following a disappointing result against Liverpool on Wednesday night the Leicester City coach Brendan Rodgers hopes his team can bounce back from that loss against Liverpool as they host Manchester City on 26th the boxing day.
Leicester City we're leading by 2 :0 before Oxlade chamberlain scored to make it 2:1, but after that James Maddison's superb strike put the Leicester City team ahead by 2 goals margin as they went for the first half. But the introduction of Diogo Jota the Portuguese and Naby Keita and Konate help to add experience to the young squad as they came in to level things up.
It was that man Takumi Minamino who played 90mins in the game as he powered a superb strike in the 95th minute of the game to level things up as they were held to a 3:3 draw and went to extra time in the game. But thanks to Kelleher and Diogo Jota who helped Liverpool secure the win against Leicester City, as the goalkeeper made two spectacular saves and Jota scored the winning goal of the game.
It will be a difficult task for the Leicester City men as some of their key men sustained an injury during the game, Jarmy Vardy had a tight hamstring injury, and Soyuncu and Ricardo were all forced out of the game due to different injuries sustained in the game.
Leicester City are good against the city when playing then, and also they have been in a good form having played 4 and winning 2 of the encounter with them, but the Manchester city is in the dangerous form at the moment but will hope to continue their winning streak against Leicester but will hope to see surprises come 26th of December.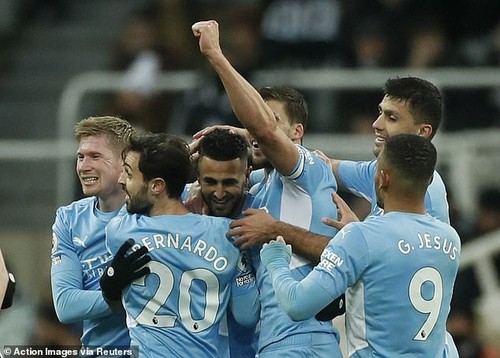 Another thing to watch out for in the game is James Madison who is having a good run of the game in the last seven games, he has scored 5 goals out of 7 appearances and will hope to see him score against the city on Sunday following a superb strike on Wednesday against the mighty reds.
So will hope Leicester City can produce a shock against the citizenry on Sunday and will see how that goes.