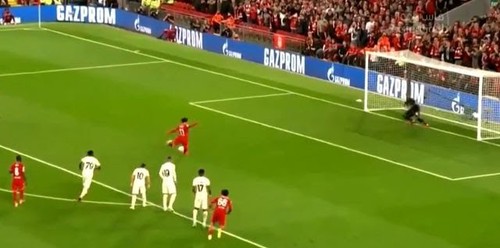 Ac Milan goalkeeper Mike's malignant surgery on a wrist injury was sustained in their champions league meeting with Liverpool last month.
The 26years old was signed as a replacement this summer and has been a standout performer for the Rossoneri this season.
Magnani saved a penalty from Mohammed salah in the 3_2 group stage game at Anfield in September.
According to reports in Italy, the short stopper fell awkwardly after palming away salah`s effort to keep them in the game.
Despite concerns over the injury, Maignan has started every single game for AC Milan matches since, which included four Serie A games and a champions league match against Atletico Madrid.
Sky in Italy suggests that bargain was set up for am arthroscopy, a type of keyhole surgery, after persistent pain in his left wrist.
According to reports in Italy, the goalkeeper could be out for weeks or two months. In response to the development, Ac Milan have have moved for Antonio, Mirante on a free transfer, after his release from AS Roma in the summer.
Ac Milan still has a couple of games in hand and also games against Liverpool in mid-December which margnain faces a race against time to be fit for the tie.
We hope margnain we be fit for the games in other to help then when they need him this season. And margnain has been a phenomenon player and has been am an integral part of the team that helps them maintain their unbeaten run in the league.