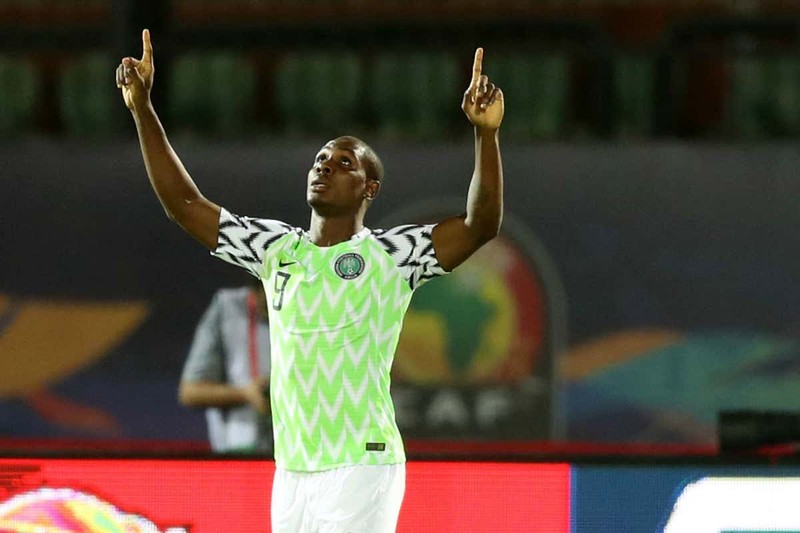 Idion ighalo returns to the super eagle's team after a few years of not being in the super eagle squad.
The 32yr old has rescinded his decision to retire from the International and he is available to feature for Gernot Rohr's team this coming day.
Nigeria have included Al Shabab striker idion ighalo in their 24 men squad to face Liberia and Cape Verde Islands later in the month.
Ighalo has earlier retired from the super eagle's squad following his side achieving the bronze medal in the Africa cup of nation in Egypt in 2019.
His return to the super eagles team boost the attacking option of the team as Nigeria headed into the final stages of the world cup qualifiers before going for the Afcon next year in January in Cameron.
The super Eagles will travel to Mexico in their penultimate match against Liberia on 13th November and before hosting Cape Verde in Lagos, three days later.
The super eagles are aiming to qualify for the third stage of the qualifiers where winners of the ten groups we face of each other secure a place in Qatar 2022.
Another call-up in the super Eagles squad is the likes of the Villarreal man Samuel Chukwueze who has been out of the squad for a long time due to lack of Injury, but he is now fully fit to be back in the squad in contention for the first eleven.
Another player who is back in the squad is the Leicester City man, Wilfred Ndidi who was injured with a hamstring injury but he is fit and ready to start playing again, and Ndidi is the key man in that super eagle's squad who we help in bringing the experience to the team .