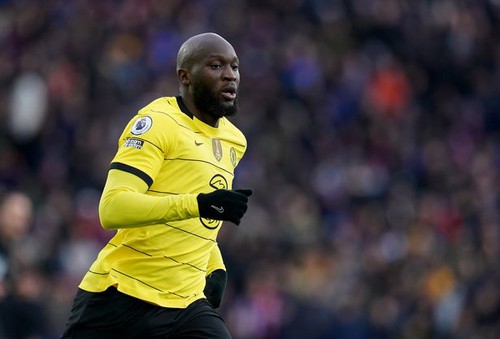 Italian champions are in contact with Chelsea, they have been in agreement with Romelu Lukaku over his future, and as a result of that, they want to resign him this summer.
Romelu Lukaku is Chelsea's most expensive signing In club history, Chelsea spent a whopping £97million on him last season, Romelu Lukaku is just 28years of age and since he arrived at Chelsea, he has managed just 10goals in 28 appearances for Chelsea.
Lukaku since his permanent transfer from Chelsea in 2014, has moved to Everton, Manchester United, and then he went to inter Milan where he went on to win the league title and also netted a total of 64 goals this was done in a space of 2 seasons.
Even at that Lukaku hasn't replicated that form for Chelsea since the start of the season till now, Saturday seems like the worst as he was able to manage just 7touches for the blues against crystal palace.
As a result, of the and form, Lukaku was benched on Tuesday against Lille, as Chelsea beat them at 2:0.
Reports suggest that inter Milan aren't interested in signing the striker and this was due to the financial challenge the club is facing currently.