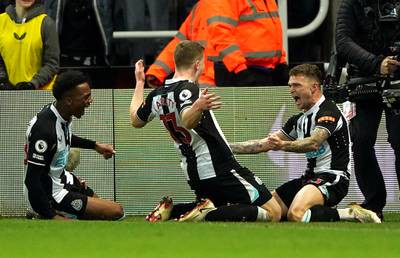 Newcastle United continued their winning ways as they boosted their hope for survival in the premier league and also dragged Everton the relegation zone.
The €12 million signings superb freekick secured a win for Newcastle United as they are two points above Norwich City in the relegation battle, and it also ensured Frank Lampard's first premier league game.
The win is the third in the campaign but second in succession for Newcastle as the win helped them move out of the relegation battle, and leaves them 1 point behind Everton, even with the introduction of the new signing of Everton they were unable to make any difference in the game.
Matt Targett was the only one who made the starting eleven for both sides, as jonjo Shelvey sent a dipping crossbar after Yerry Mina loose ball.
Everton made a lot of pressure in the first half. Holgate saw his shot cleared off by Schar but as a result of that, It ricochets off teammate Lascelles and went into the back of the net.
But the result means Newcastle is 17th on the table and we hope that Newcastle continues this form and see if they can avoid relegation this season.