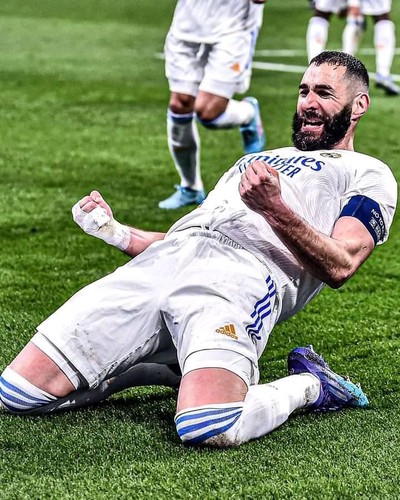 Real Madrid played a blockbuster game against PSG tonight as PSG had an early one goal lead in the first game at their home ground .
But In this case Real Madrid had advantage as they play in their home ground at the Santiago stadium ,which means that they will be able to hit the ground running .
This game was a classic game as mpappe , Messi and co gave their all and it was to no avail , but thanks to Karim Benzema hatrick .Luka Modric showed why again he is a world class player in terms of his passes and marking .
PSG where certain to progress to the next round but thanks to the hat trick hero Karim benzema who stepped out to show why he needs to win the world best As a player with a fantastic quality as he is .
The introduction of Rodrygo and camavinga was am excellent idea by the Real Madrid manager Carlo Ancelloti as he was relaxed as if he knew he was gonna win the game . And the both player brought in good energy to the team as they were able to equalize and take the lead in just under 17 mins of the game .
Psg we're poor overall today in their performance, and their chances of then winning the champions league this season is dashed ,! But we hope they bounce back next season very strong .