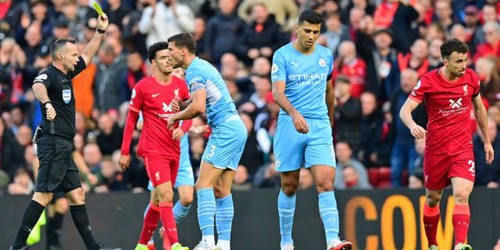 Manchester city know that they have a tittle race in their hands , and with the news of an injury, it will be a major blow for them as it will affect their title challenge against the mighty jurgen Klopp side .
As reported by Manchester city website , Ruben Dias could be out with a hamstring injury for atleast 4-6 months ' so with the injury coming this period it means Diaz wouldn't be available in the Manchester derby on Sunday.
This could also means that Manchester city will only have two central backs available due to the fact that Ruben Diaz and Nathaniel Ake is injured and ruled out for tomorrows games .
This is a major concern for Manchester city , as jurgen klopp knows what it means to lose a central back , and this comes in a very bad way for Manchester city as the transfer window is already shut down and they won't be able to get any extra players to back these injured players up.
But we see how this afffects Manchester city and the impacts it will have in the team , but will do know that Manchester city have a good squad depth , so this shouldn't cause a major blow to their tittle winning season.
But can Manchester city be able to get this trophy even with the major injury they have in the person of Ruben Diaz ? We will wait to see what happens at the end of the season .