Paris.- The right-back of the Brazilian national team, Dani Alves, returned today to training with Paris Saint-Germain after his injury suffered on May 8 last season.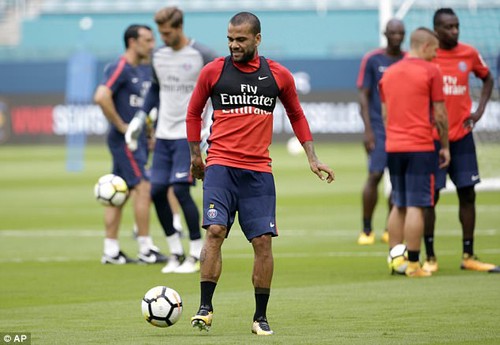 The ex-Barca that was replaced by the young Fagner in the World Cup of Russia 2018, could return to the football fields in November only if it continues with the good recovery process that has so far.
In addition, the good news continues for Alves since despite his injury he has been nominated to be part of the best 11 of last season.
For me, Dani was a key pillar of the golden age of Barcelona, which has gradually been disarming but has not been able to find a substitute for Dani, Alves also did a good job in Juventus, but without a doubt that in Barcelona he still They must miss
We wish the best and fastest recovery to this great footballer who is not only famous for his level shown in the pitch but also for his attitude to life and his charismatic way of being.
Recover soon Crack!