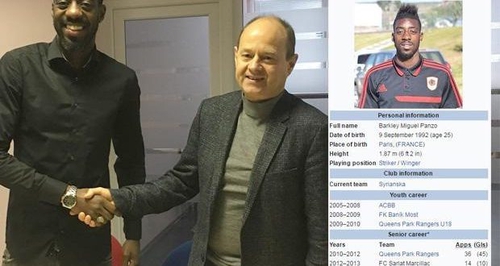 Although this news was at the beginning of this year it made me very curious and I wanted to tell you around here in Scorum.

When we have doubts about a specific topic, we quickly consult the internet, but in all cases we do not get what we need.
Same case as the FK Panevezys, Lithuanian team of the Second Division that hired the footballer of Angola, Barkley Miguel-Panzo, who had as a figure in Wikipedia that played in the Queen's Park Rangers of Scotland, where he allegedly scored 45 goals in 36 matches, in addition to having been summoned several times to the national squad of his country.
This data was modified in several websites, so the Panevezys thought they had hired a BOOM for their team. The most incredible thing is that the club realized that everything was a lie when the player had already been officially presented. The only certain thing is that Miguel-Panzo had been summoned to his National Team, but only in inferiors.
There is no doubt that football always brings us unusual stories.
Wish team will give us the funny news this passing market?