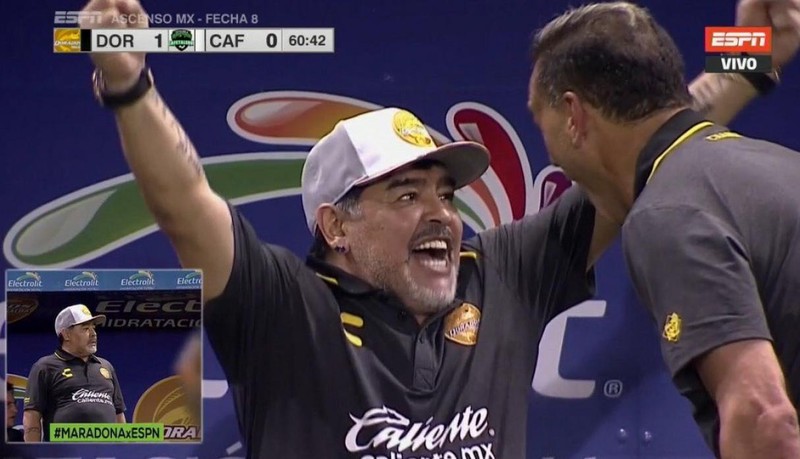 The night of yesterday will be remembered as the date on which Culiacán (The State of Mexico which the team of Maradona is) became the football capital of the world. No wonder, Diego Armando Maradona was on the bench, ready to put the hand of God to a team that really needed it.
As if by the magic that always accompanied him on the courts, the "Pelusa" changed his face to a squad that had not won and ended up beating their rivals who wanted to fight, but they stayed in the attempt.
As if it were an omen, it was number 10 that made the difference. Vinicio Angulo, with the number that made his coach great, was dispatched with three goals and left as a figure. Escoboza put the final 4-1 and the finale to an authentic night of 10.
The party didn't end with the final whistle, Maradona makes some controversial declaration post game. Saying that he knows a few things about football and talk trash about a journalist who mentions that Diego does not know anything about 'Mexican futbol'.
We hope the best of Maradona in his new journey. After this important win for the Maradona guys, we are expecting Dorados to be promoted to the Mexican first division.
Dorados definitely need the hand of God.