Tomorrow will be start the round 16 of the World Cup Russia 2018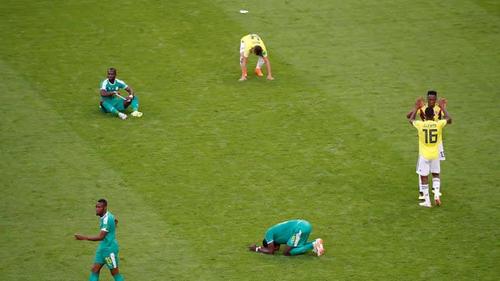 the first notes that there is no team from africa the senegal was the last team that have a big chance to represente africa but colombia was give the japan team a gift to be the last team from asia that can play the round 16.
Europe Can Have 3 Teams In The Round 8
with 3 matches in the round 16. europe was Guaranteeing that 3 teams will be represented them in the round 8.
Croatia VS Denmark // Spain VS Russia // Switzerland VS Sweden
the chance with europ dosen't stop here the country will guaranteeing a team in the round 4 because the winner from match // Spain VS Russia // will meet the winner from // Croatia VS Denmark // and with this chance europ have big chance to win the 12 world cup in his history.
South America Teams Are Not Convincing
with 5 teams in the round 16.Mexico, Brazil, Argentina, Colombia and Uruguay. Representative of South America dosen't have convincing to win the world cup.like argentina that have a less chance to win vs france.and don't forget that south america can lost the best team ho was play a good matchs:mexico if they lost vs brazil and then we can predicte that in the next round we will have just 1 or 2 teams that can represent the country and they will losst tha last chance to be in the final.
My prediction
plz tell me what is your prediction about the winner of world cup 2018 it can be from europe or south america?
thank you for reading