This week the 4th part of the challenge is due, this means the questions to answer are 16-20. As before here are the links of my previous post: Part I, Part II and Part III. I still didn't lose hope that someone is going to join us and answer the questions for themselves too. If you do, please let me know.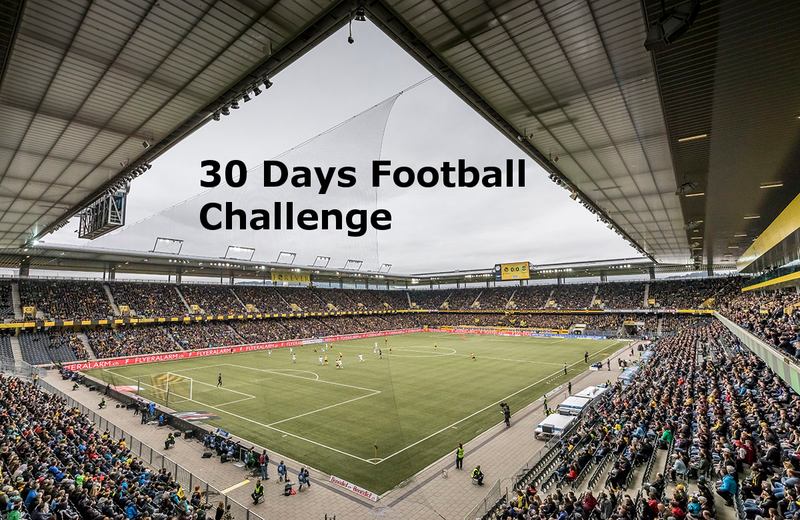 16) A goal that you would have liked to score
The goal Fernando Torres scored in the European Championship 2008 against Germany. Everyone in Spain will always remember this goal. The last title was already too long ago (1964) and this goal finally lead Spain to win something they deserved for a long time. This Championship meant the beginning of a golden age for the Spanish football.
17) A crack that was never valued
I think José María Gutiérrez Hernández aka Guti was never valued as highly as he should have been. He was a total genius in the midfield of Real Madrid, he had a superb vision of the game and was the maestro of the pass, as you can see in the video below. I think the reason he was not valued as the genius he was, was probably his temper. He had a few scandals during his career, including red cards for fighting or kicking a player on the ground, he was often seen late and drunk partying the night before a game, he always spoke frankly at interviews, which not always was appreciated by the reporters, apparently he refused to warm up to play only a few minutes and other things. Unfortunately these things probably kept him from bigger achievements, for example he played only 13 games for La Roja. Hoewever, the titles speak for themselves: 5 Spanish Championships, 4 Spanish Supercups, 3 Champions Leagues, 2 World Cups, 1 UEFA Supercup and 1 Turkish Cup.
18) A coach you will never understand
I will never understand Jose Mourinho, whether what he says nor what he does. I don't understand what he wants to achieve with his acting, on the pitch and in the interviews. I don't understand his football philosophy, for example why he plays such a defensive football with teams like Real Madrid and Manchester United. I don't understand why he keeps having these personal wars in every team with important players like Casillas or recently Pogba. And I really can't understand what the hell he was thinking when he attacked Tito Vilanova putting his finger in his eye.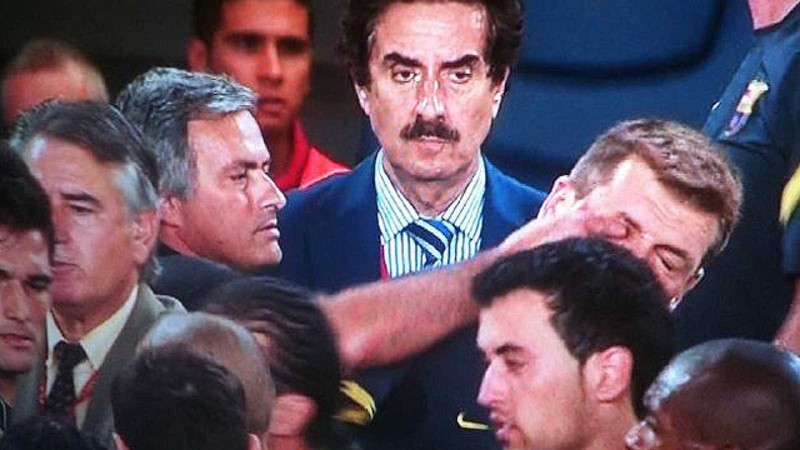 19) An unsportsmanlike gesture that infuriated you
During the game Switzerland - England at the European championship in Portugal 2004 Alex Frei spitted on Steven Gerrards back. When Alex Frei later was asked about it, he denied and said he had only sworn at Gerrard. As the stadiums are obviously full of cameras, there were of course images of him spitting and different channels began to show them the day after. I think spitting at someone is a very cowardly thing to do, but Frei even did it from behind. What makes it even worse, is that he spitted on a legend like Steven Gerrard, who is a good example for sportmanship.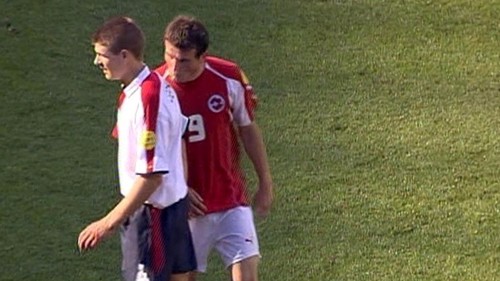 20) A player that you would like to be an agent
I would like to be the agent of Kevin Mbabu. Mbabu is a very talented right back, he is 23 and plays in Switzerland for the Young Boys Bern. He had his debut this year for the Swiss national team and has a bright future. He is too strong for the Swiss League and will probably leave in summer, probably towards the Bundesliga. I think it would be a good challenge to be the agent of a young talented player like him who is probably negotiating with several teams right now. And Mbabu seems to be a very nice guy.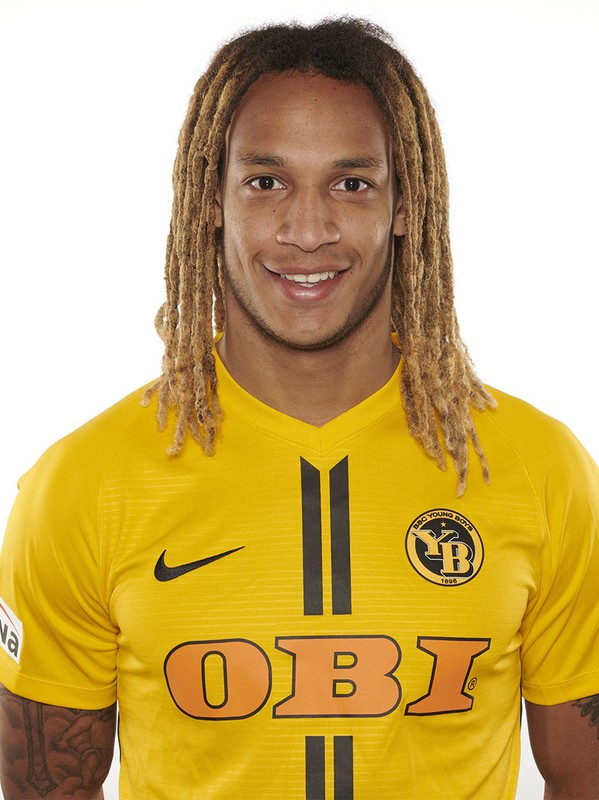 Thanks for reading! Tell me what you think about it and start your own 30 days football challenge. It's a great way to reminisce in your personal football experience.