A twitter clash between the former world's best goalkeeper and a German Bundesliga club: Arsenal's Petr Cech made a mistake, which was mocked by Bayer Leverkusen. He answered the club personally and reminded them of football values.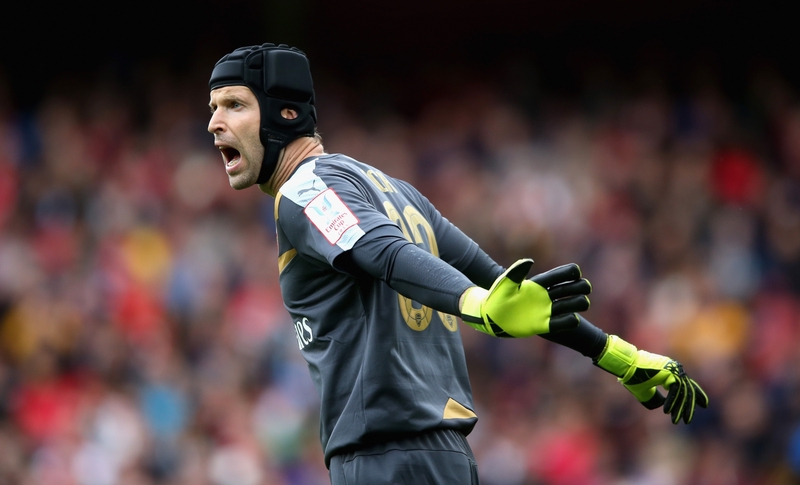 The decision taken by coach Unai Emery was surprising. In the first Arsenal season game against Manchester City (0-2), he put the 2012 world's best goalkeeper Petr Cech in goal instead of the summer signing Bernd Leno, who was bought from Bayer Leverkusen for 25 million euros.
The 36-year-old Czech showed an overall good performance for the Gunners, including several strong saves - but had some problems in passing and build-up.
After he had almost scored an own goal in the first half following a back pass from his teammate Guendouzi, Bayer Leverkusen reacted on Twitter: "We might know a guy..." wrote the social media department, in reference to the former Bayer player Bernd Leno. Shortly afterwards, Leverkusen published a video featuring Leno and wrote: "In case you all were wondering how to play out of the back..."
Cech was mad at this tweet after the game. "At Arsenal, we share important values which make us a big club not only on the football side . Fair competition, professionalism and sportsmanship are the biggest ones you teach young footballers and it's sad to see when other clubs don't share the same values," he wrote on his account, addressing Leverkusen's account @ bayer04_en directly.
Bayer apologized: "Hi Petr. It seems our joke about wanting to see Leno, our former player, in action has been taken a bit more harshly/personally than intended. It was only a bit of banter. We're all for the values you've stated and wish you and your big club all the best. Nice 1v1 save on Aguero!"
However, some twitter user sent the following message to Cech: "Professionalism? How can you talk about professionalism when you haven't improved your distribution after nearly two decades of training? You've embarrassed yourself, your club and the supporters."
Cech answered him directly: "Maybe try to google what professionalism really means..."
After the opening defeat against Manchester City, Arsenal are under pressure. The Spaniard Emery visibly changes the team's style of game, but City was still one size too big - even for Mesut Özil, who did not perform well in the first match after his dramatically staged retirement from the German national team: "Ambled his way through the game. No quality, no work ethic. Nothing", so his performance was rated by The Daily Mail.
Meanwhile, Emery continues to rely on Cech: "Bernd Leno is an important part of the team. He trains very well and had a good preparation. He has to wait for his chance," said the coach, adding, "We want a competition both among goalkeepers and in all other positions. During the preparation, all goalkeepers had the same chances. Petr Cech had a very good preparation and played well today. He has the ability to continue to defend our goal well."