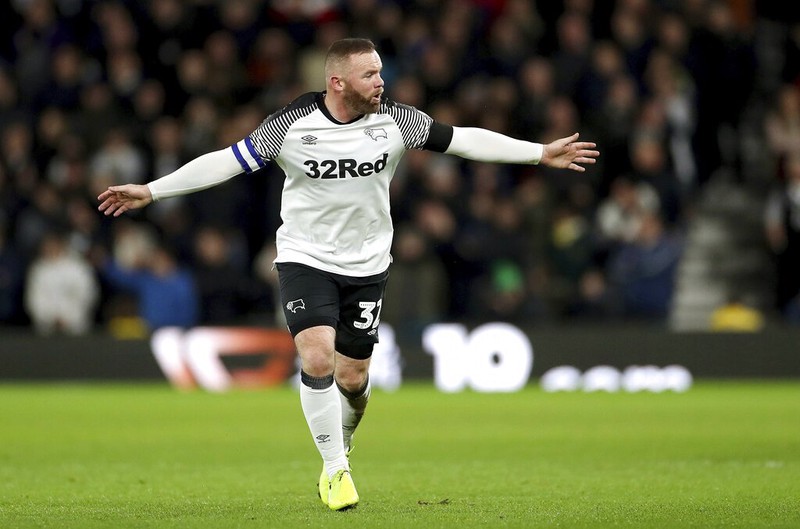 Scoring a goal is enough to make a crowd go wild. But a hat-trick? Now that's a complete showstopper.
We've had hundreds of professional soccer players - now sports royalty - exceed our expectations through multiple goals, and the best of them have displayed sheer talent and skill to pull off a hat-trick. This is the ultimate achievement that every soccer player aims to unlock, and those who have done it once, twice, or multiple times may well be considered as soccer gods by now.
So in honor of this incredibly difficult yet awe-inspiring skill to show off on the soccer field, here are the best soccer hat-tricks we've seen in soccer history.
5. Wayne Rooney (Manchester United vs. Fenerbahce 2004)
There's no better way to stage the most iconic debut than landing a jaw-dropping hat-trick. The year Wayne Rooney did his trick in the Champions League was the year he was going to be deeply embedded in Manchester United's history books, especially after successfully completing a hat-trick in a free-kick.
4. Cristiano Ronaldo (Juventus vs. Atletico Madrid 2019)
Every year, the Portuguese soccer superstar just keeps proving why he's the GOAT, but last year was a bigger statement. In this match against Juventus, Ronaldo scored his 8th hat-trick in the Champions League and his 124th goal in the elite competition. Definitely one of his best soccer hat-tricks thus far.
3. Lionel Messi (Barcelona vs. Real Madrid, 2007)
Back in '07, Messi was just a teenager trying to make it big in soccer, and everything changed when he rallied Barcelona to victory with an awe-inspiring hat-trick. Things were looking rough for the team for most of the match, but the youngster marched his way through Madrid's defenses and scored goal after goal.
2. Cristiano Ronaldo (Sweden vs. Portugal, 2014)
Ronaldo strikes again. In 2014, Ronaldo gave Portugal its fourth straight ticket to the World Cup by kicking off what I think is one of his best soccer hat-tricks. From start to finish Ronaldo never lost his drive; pulling off two quick fire goals and another, which eventually led to Sweden's hopes of getting to the World Cup slip through their fingers.

Rivaldo Ferreira (Barcelona vs. Valencia, 2001)
Flashback to two decades ago, where the trick that tops the best soccer hat-tricks was made by the one and only Rivaldo, who became the apparent hero of a struggling team. With three powerful hits, one of them being a remarkable overhead kick, Rivaldo single-handedly led the Catalan Giants to victory and landed a memorable finish.