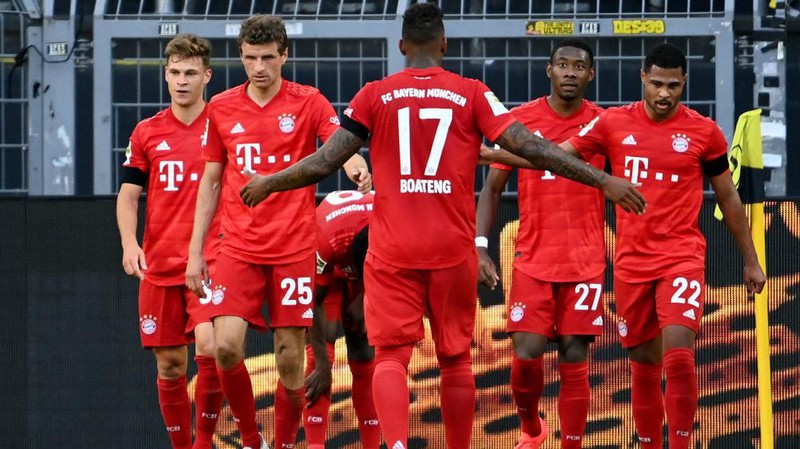 The German League Season only has five weeks left before wrapping up the series. With hopes to fill the remaining spots in the Europa League which is now underway, several teams are working extra hard to win their respective matches in order to advance to the upper field. That's why today's a great day to rally our picks as the Bundesliga Matchday 30 kicks off. And from a betting perspective, some matches are simply better to wager on than the others.
Here are some of the most bet-worthy Bundesliga Matchday 30 Betting Odds you should consider for your sports bets.
Bayer Leverkusen vs Bayern Munich
In what will most probably be the highlight match of the weekend, first placer Bayern Munich will be facing off fifth-placer Bayer Leverkusen at the BayArena with a relatively high fan expectation on their belt. It's an important match for each two. Bayern Munich is aiming to galvanize its top rank on the table, while Bayer Leverkusen is on a mission to clinch a Top 4 finish. But it's safe to say that Bayern Munich got this one in the bag considering their all-win Bundesliga record so far.
My pick: Bayern Munich
RB Leipzig vs. Paderborn
Paderborn returned to Bundesliga without any hint of last-place play. However, the team's strong comeback could only last for so long, if we're taking their previous rallies into full consideration. In this case, RB Leipzig, who has the lion's share of the highly-favored Bundesliga Matchday 30 Betting Odds, has the clear upper hand for the highly-awaited matchup that's just around the corner. It'll be interesting to see Paderborn put up a good fight, though, as what we've witnessed in their duels against Borussia Dortmund and Fortuna Duesseldorf.
My pick: RB Leipzig
SC Freiburg vs Borussia Monchengladbach
SC Freiburg is set to host Monchengladbach, who just got an instant upgrade after its 4-1 victory over Union Berlin this past weekend. They are most definitely on their way to bring that strong momentum to this Saturday's match against Freiburg. That said, SC Freiburg will be having a hard time aiming a shot at their first return victory, as their Bundesliga Matchday 30 Betting Odds are a bit on the weaker side. And it doesn't help that they're fresh off a painful 1-0 defeat against Leverkusen, which is already the team's third loss in six matches.
My pick: Borussia Monchengladbach