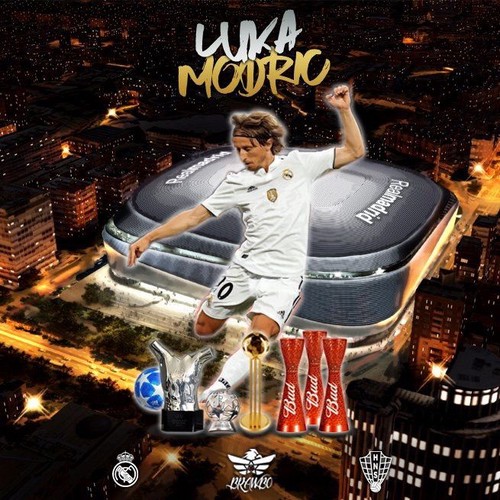 ​​🛎The boy who grew up in a warzone with grenade blasts around the corner & coaches thinking he was to weak for football.The boy who helped Croatia make history with elegance, magical understanding of the game & a fierce warrior spirit. Consistently brilliant, a beacon of quality in a Real Madrid midfield that has dominated Europe's top table for 3 straight seasons.
Croatian First League🏆🏆🏆
Croatian Cup🏆🏆
Croatian Super Cup🏆
La Liga🏆
Copa del Rey🏆
Supercopa de España🏆🏆
Champions League🏆🏆🏆🏆
UEFA Super Cup🏆🏆🏆
FIFA Club World Cup🏆🏆🏆
FIFA World Cup runner-up🥈
FIFA World Cup Golden ball: 1⃣🏅
UCL Team of the season: 4⃣🏅
FIFA Club World Cup Golden ball: 1⃣🏅
UEFA Men's player of the year award : 1⃣🏅
Laliga Best Midfielder:3⃣🏅
FIFA world 11 : 3⃣🏅
UEFA Midfielder of the season:2⃣🏅
Happy 33rd Birthday to the Midfield Maestro , The Engine of Croatia and Cerebro of Real Madrid♥💓❤ Am a Barcelona fan but my love for modric is massive... No wonder modric is a Barcelona Fan who plays for Real Madrid. 😁
Please Help Me Wish The Maestro A Happy Birthday.