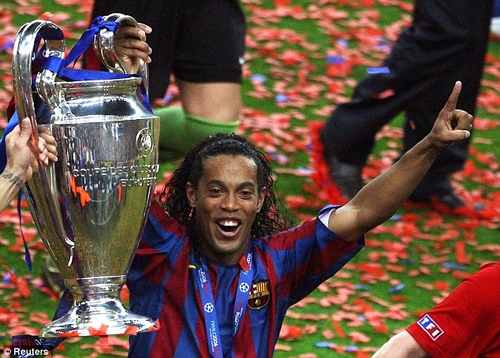 My all time best football magician Ronaldo de Assis Moreira is a brazilian retired footballer and an ambassador of FC Barcelona and he is normally known as Ronaldinho.
Why Ronaldinho And How Did I Meet Him?
Growing up I never thought I will ever be a big fan of football. My favourite sports was Basketball and I was so much into it. Football was just a game we play whenever we get together. I was in a school were sports was everything we do because we had all the facilities available to us so I ended up being an all round athlete and the best in whatever sports I decide to take part in. It is a great pleasure if you are being compared to a hero in the form of resemblance at a time where he is on top of the world.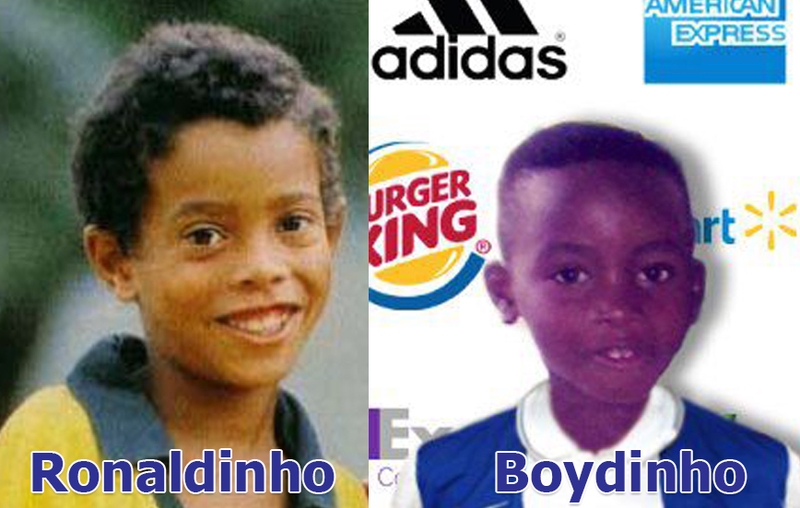 It was morning breakfast and my class mate looked at me and said you look like Ronaldinho, and with an astonished face I stared at him and ask who is that? lol He is a Brazilian footballer and very skillful he said. A lot of people are amazed about his skills and dribble... at that moment I became very anxious and couldn't get him out of my head till I got home and searched on the internet to see my look a like lol. With great joy and happiness I realized he was loved by all with his magic dribblings, goals and smiles... He was actually an entertainer to the audience, you would not miss a game of Ronaldinho. Ladies around the world who did not love the game started to watch all because of him.
My New Name Was Created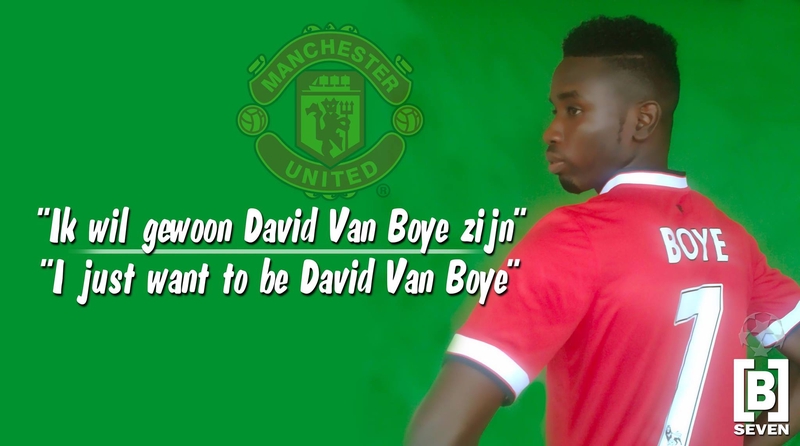 I learnt Dinho means little/Junior and with his actual name being Ronaldo, the combination of the two means little/junior Ronaldo. My name which is "Boye" is what my class mate call me, instead of my first name. Being a big fan of Ronldinho I decided to create my own football name ''BOYDINHO'' which means Junior or little Boye.
Creating Myself (Boydinho)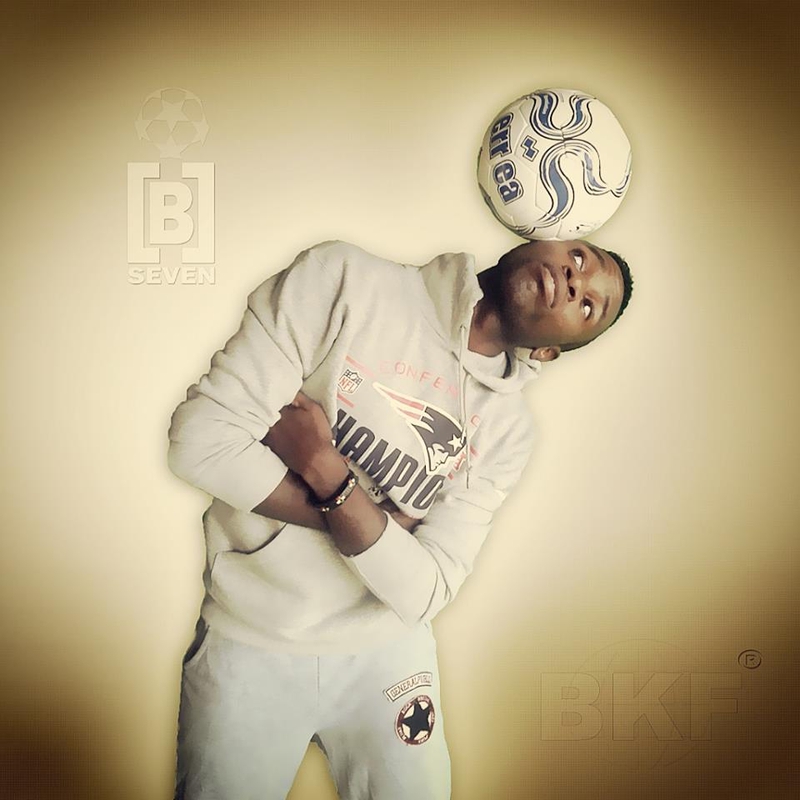 I realized my Ronldinho is good at skills and smiles a lot so I decide to emulate his ways and improve to be much better than him. This led me into fresstyling football where I learned and practiced lots of great skills from him and other's involve in that area of profession.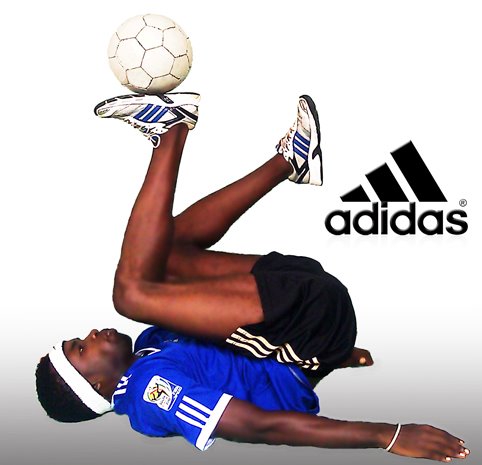 Now Lets Talk About How Ronaldinho Started From Day One.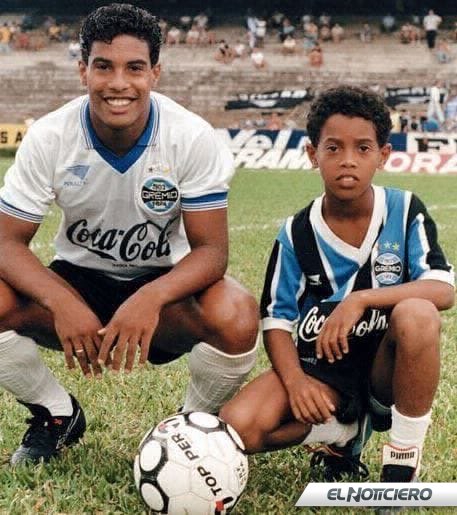 He was born in Porto Alegre, the capital and largest city of the Brazilian state of Rio Grande do Sul. His mother's name is Dona Miguelina Eloi Assis dos Santos a former sales person and his late dad name is Joao de Assis Moreira who played for Esporte Clube Cruzeiro Esporte Clube Cruzeiro, a Brazilian football club based in Cachoeirinha.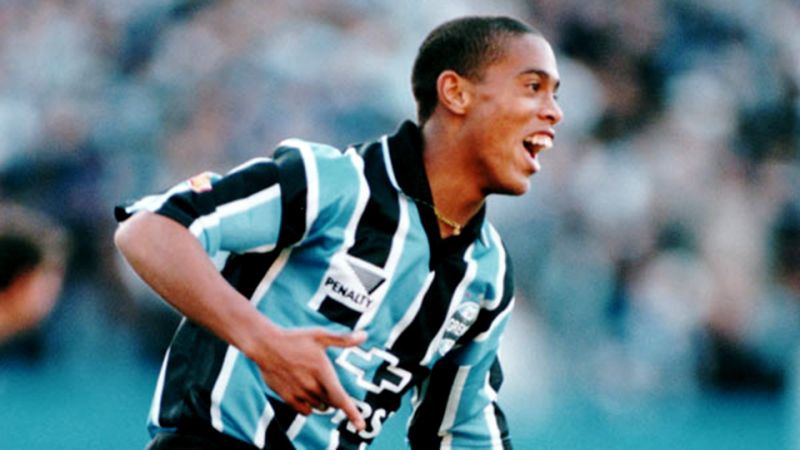 They moved to Gremio and his older brother signed for Gremio but later had to retire due to injuries. At eight Ronaldinho's dad got drowned in a swimming pool. Ronaldino's sister and older brother are both working his press coordinator and manager.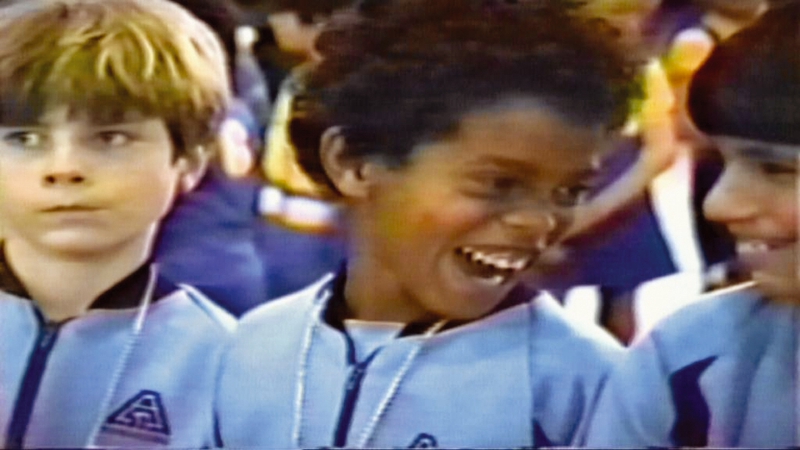 When we talk about the skills of Ronaldinho you will realized he was already breathing it in his mum's womb. With him being the smallest and youngest player on the pitch he was very skillful and talent just at the age of eight.He started little by little with beach football, futsal and area football until he later went on to play on the field with a huge scoreline of 23 goals to nil with his local team which got the attention of the media to monitor him. He also played in the U-17 world cup in Egypt and score 2 goals on a penalty kick.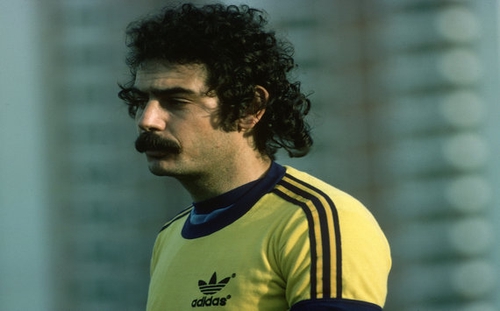 Everyone as a role model they look up on... Ronaldinho was mine, now lets find out his role models as well - The skillful Rivelino, Diego Maradona, Romario, Ronaldo of Brazil and Rivaldo.
He is a father to a son called Joao, born on 25 February 2005.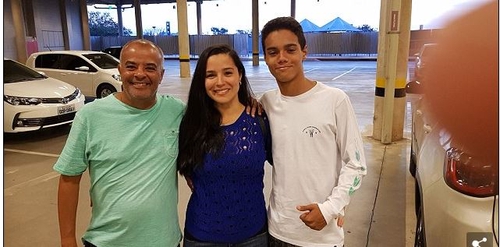 Now Lets Take A Look At Clubs He Played For.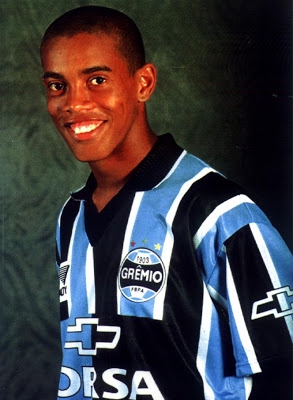 Gremio - He was a Gremio youth player whom later made his senior debut during the 1998 Copa Libertadores which was the 39th in the tournament's history. He was mostly an attacking midfielder, and sometimes as a forward or a winger. It was held between February 25th and August 26th. At 18 years he scored 23 goals in 48 matches. During one of their matches the yonungster embarrassed Dunga, brazils captain by flicking the ball over his head on one occasion, and leaving him flat-footed in a mazy dribble on another. Later on in 2001 Arsenal and St Mirren also showed interest in his service but all couldn't pull through and signed for Paris Saint-Germain.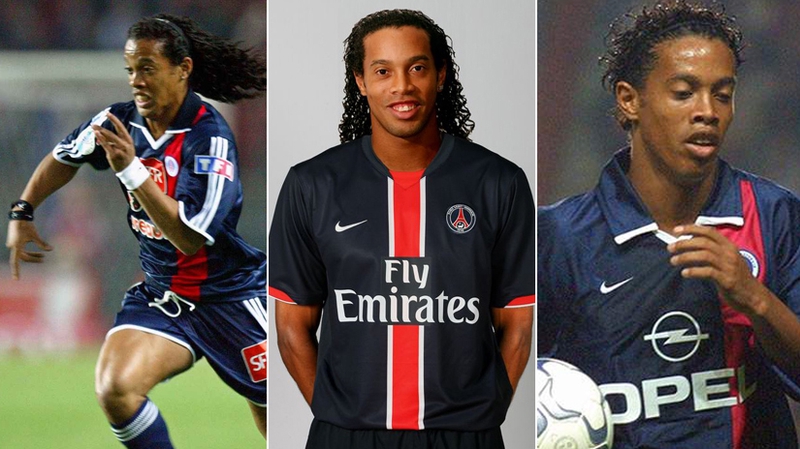 Paris Saint-Germain signed Ronaldinho at that same year for 5 years at a €5 million transfer. He scored his first goal for PSG on 13th October in a 2 - 2 draw against Lyon, scoring in the 79th minute through a penalty. He had a lot of great moments with the club.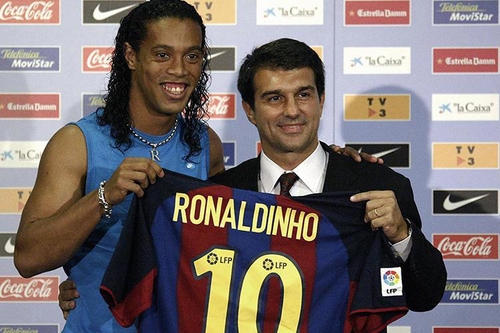 FC Barcelona - was the next club he joined - Joan Laporta the president at that time stated ''I said we would lead Barça to the forefront of the footballing world, and for that to occur we had to sign one of these three players, David Beckham, Thierry Henry or Ronaldinho'' He then finally got the signature of the Brazillian by outbidding Manchester United with a €30 million transfer deal. His first debut was in a friendly game against Juventus with his then coach Frank Rijkaard stating in an interview after the match - ''He has something special every time he touches the ball.'' On the 3rd of September 2003 he scored his first competitive goal against Sevilla in a La Liga match.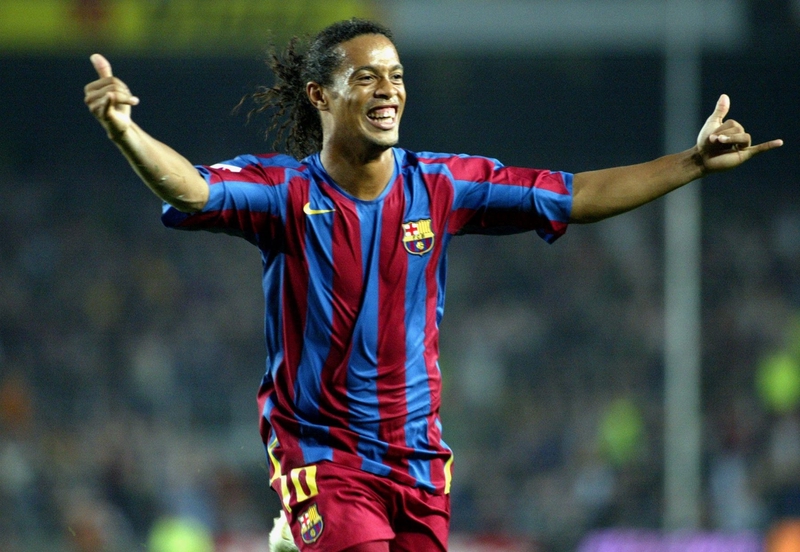 At the start of the season he could not continue due to injury which forced Barcelona to the 12th position on the table until his return in the mid season finishing with 15 goals and helping the team finish in the 2nd position in the 2003-04 league. On 20th December 2004, Ronaldinho won the FIFA World Player of the Year and his first La Liga title.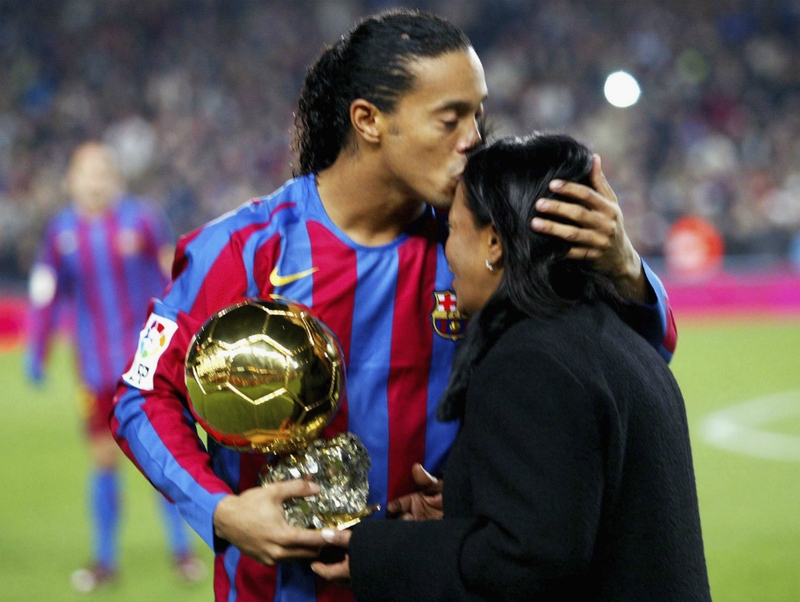 On 8 March 2005 Ronaldinho scored a spectacular strike where he danced feinted to shoot before striking the ball with no back-lift past Chelsea goalkeeper Petr Cech from 20 yards in the UEFA Champions League match in which they were later knocked out in the first and second round by 5 - 4.

He then started to win lots of personal awards including - FIFPro World Player of the Year in September 2005, European Footballer of the Year in 2005, FIFA World Player of the Year for the second consecutive year and the Ballon d'Or.
When you get applauded by your opponents fans it shows you how great you are... This was what Ronaldinho experienced on 19th November after scoring 2 goals in the first leg of el classico and was applauded by the Madrid fans which only Maradona has experienced in a Barcelona shirt.
OTHER CLUBS HE PLAYED FOR:
2008–2011 AC Milan with a 76 appearance and 20 goals
2011–2012 Flamengo with 33 appearance and 15 goals
2012–2014 Atlético Mineiro with 48 appearance and 16 goals
2014–2015 Querétaro with 25 appearance and 8 goals
2015 Fluminense with 7 appearance.
At International level Ronaldinho represented Brazil in two Fifa world Cup Tournaments. He has 97 caps and 33 goals for Brazil. He scored 2 goals in the 2002 FIFA World Cup-winning team in Korea and Japan featuring Ronaldo and Rivaldo at the front role - The 3 ''R'' Attackers. He scored a fantastic goal from a 40nyard free kick against England's goalkeeper Seaman. He also helped Brazil to their 2nd Confederations Cup title in 2005 in which he won the man of the match in the finals with 3 goals at the end of the tournament.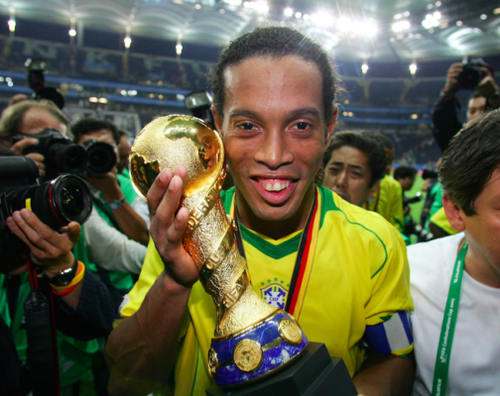 The Legend Retires From Football: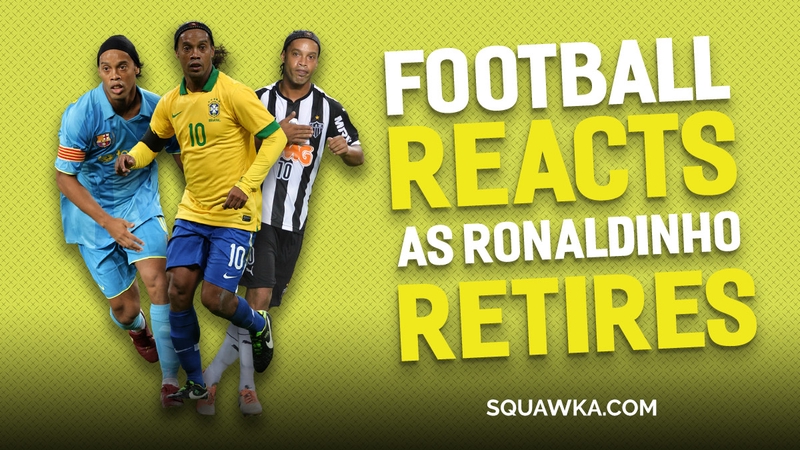 Ronaldinho's older brother Roberto announced on 16th of January 2018 that "He has stopped, it is ended. Let's do something pretty big and nice after the Russia World Cup, probably in August." It was very sad to see the maestro retire from football. He is the best and will forever be the best.
These Are His Achievements:
Paris Saint-Germain - UEFA Intertoto Cup 2001
Barcelona - La Liga 2004–05, 2005–06, Supercopa de España 2005, 2006 and UEFA Champions League 2005–06
AC Milan - Serie A 2010–11
Flamengo - Campeonato Carioca 2011, Taça Guanabara 2011 and Taça Rio 2011.
Atlético Mineiro - Copa Libertadores 2013 and Recopa Sudamericana 2014
Brazil National Team: - Copa América 1999, FIFA World Cup 2002, FIFA Confederations Cup 2005 and FIFA U-17 World Championship 1997.
Personal Individual Awards:-
FIFA Confederations Cup Golden Ball 1999, FIFA Confederations Cup Golden Shoe 1999, South American Team of the Year 1999, Bola de Prata 2000, 2011, 2012, FIFA World Cup All-Star Team 2002, Ligue 1 Goal of The Year 2003, La Liga Best Foreign Player 2003–04, 2005–06, Trofeo EFE 2003–04, FIFA World Player of the Year 2004, 2005, UEFA Team of the Year 2004, 2005, 2006, World Soccer Magazine World Player of The Year 2004, 2005, UEFA Club Forward of the Year 2004–05, FIFA Confederations Cup Bronze Ball 2005, Ballon d'Or 2005, Onze d'Or 2005, FIFPro World Player of the Year 2005, 2006, FIFPro World XI: 2005, 2006, 2007, UEFA Club Footballer of the Year 2005–06, La Liga top assist provider 2005–06, UEFA Champions League top assist provider 2005–06, FIFA Club World Cup Bronze Ball 2006, FIFA World Player of the Year Bronze award 2006, Golden Foot 2009, Serie A top assist provider 2009–10, Campeonato Brasileiro Série A Team of the Year 2011, 2012, Campeonato Brasileiro Série A Best Fan's Player 2012, Campeonato Brasileiro Série A top assist provider 2012, Bola de Ouro 2012, Copa Libertadores top assist provider 2012, 2013, South American Footballer of the Year 2013, UEFA Ultimate Team of the Year (substitute published in 2015), Brazilian Football Museum Hall of Fame, A.C. Milan Hall of Fame.
Ronaldinho Charity Work - Giving Back To Society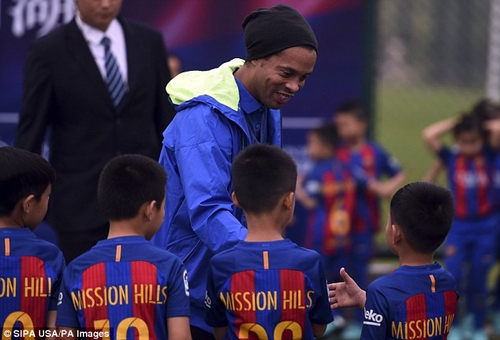 Ronaldinho has supported and lunched the following charities listed below.
1. UNAIDS
2. Helping Barcelona launch an academy in China to enroll up to 1,000 children at a time
3. Ronaldinho Soccer Coin (RSC) which Ronaldinho plans to use it to support underprivileged children enabling them to play and develop their skills in soccer and futsal, which will be known as the Smile Project which will give them a friendly environment to ensure each and everyone pursue's their dream.
4. He opened a school for 3,500 poor children in the central Brazilian city of Porto Alegre on 27th December 2006.
He is more than football to me, I am very glad I know him and also him being my mentor. I will forever remember him and cherish him. He brought a lot of joy to the world of football and left by giving a lot back to the society.
My King Of Football And Favourite Athlete - RONALDINHO!!!
PLEASE FEEL FREE AND COMMENT BELOW ON YOUR VIEW ABOUT RONALDINHO.