Things continue to go from bad to worse for Bayern munich as they stumbled to a 3:3 draw at home to bottom team Fortuna Düsseldorf on Saturday. All thanks to the wonder feet of young star Dodi Lukebakio whose hatrick made sure Bayern does not take all three points. A draw that looked more like a loss to the home team.
This was a team price at 28/1 for a win and 13/1 to draw by the bookies, but in football you never can tell where the next shocker is coming from.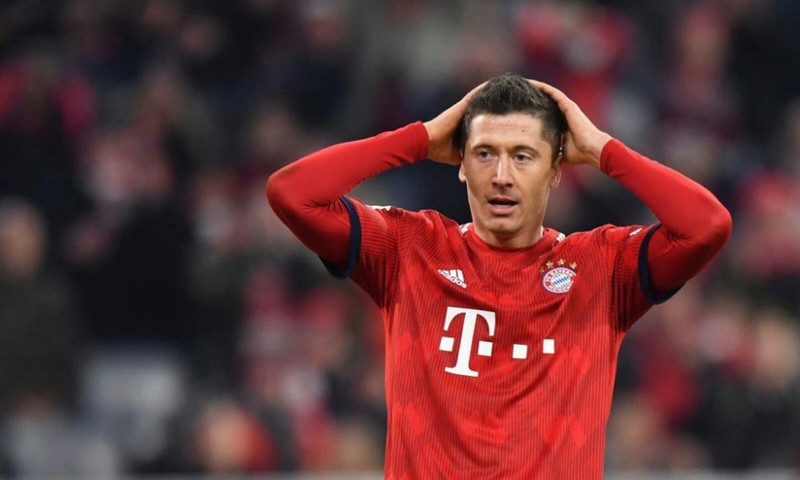 Another week another moan-day contest hosted by the king of curators @Pete and supported by the lovely @bamamama and a host of many other sponsors. This contest is aimed helping bloggers who wants to build their blog and also get rewarded, so are you a newbie? Do you lack topic? Or you feel you want to write for fun? This is the place to be every week to show what you got. You can follow the link for details on how to participate or support the contest.
https://scorum.com/en-us/nba/@pete/happy-moan-day-november-26th-2018

Back to our story
Fortuna probably went to Allianz Arena with no hopes at all of getting even a single point but at the end they took one point from the game in what I describe as a spectacular performance.
The new promoted side have been finding life difficult in the German Bundesliga out of 12 games played they have managed just two wins and a whopping 7 loss already, they have drawn three games including the game against Bayern.
Bayern on the other hand has falling from the pecking of the Bundesliga chat and are now currently in fifth in the table and 9 points behind league leaders Dortmund. in games like this with the small teams you still will expect them to put 3 or 4 pass fortuna.
How it happened
The away team has been having a bad season away from home with an average of 4.33 goals conceded in their previous 3 games and have not kept a clean sheet. Bayern set up a 4-1-4-1 formation with lawandoski as the sole striker, the visitors looked more defensive in their lineup, four defenders, five men in the middle behind their front man Lukebakio.
The game began and one minute into the game it was fortuna who shows signs for scoring when Dodi receives a beautiful defense splitting pass inside the box but his short was dealt properly by Neuer with a good save., Bayern came close to scoring in the 14th minute but couldn't convert their effort. Two minutes later it was bayerns defender Sule who breaks the dead luck to fire home a rebound and give his side the lead. Niko Kovac men didn't waste time in doubling their lead three minutes later but Lukebakio responded with a sharp shot into the top right of Neuers goal to make the score 2-1 at half time.
Bayern munich continues their dominance in the game and again find the net through Robert Lawandoski who cuts inside the net and fires a wonderful shot into the bottom left corner, the keeper was helpless in that one, the score is now 3 - 1
Now the Lukebakio party soon began,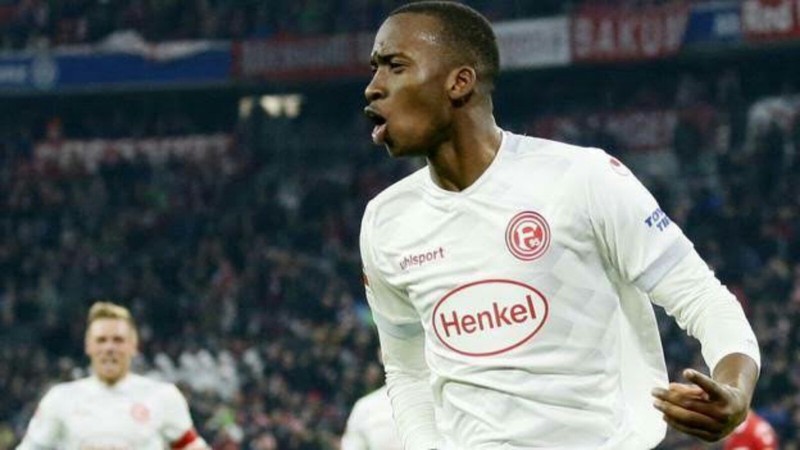 77 minutes he receives another sweet pass and didn't waste time before unleashes a beautiful strike into the bayerns goal to make the score 3 -2.
Regular time of 90 minutes was gone and 3 minutes' additional time was raised by the fourth official and at this point Bayern must have thought they have done enough to secure all three points, but it was not to be so Dodi Lukebakio was not done yet 90+3 minutes he receives a lovely pass and drives into the middle of the net and beats the goal keeper to pierce the sword through the hearts of the Bayern team/fans. Game ended 3-3 and the and it was gnashing of teeth for Bayern waving their heads in disbelieve.
📺 Watch match highlights from the video 🎥
Who is to be blamed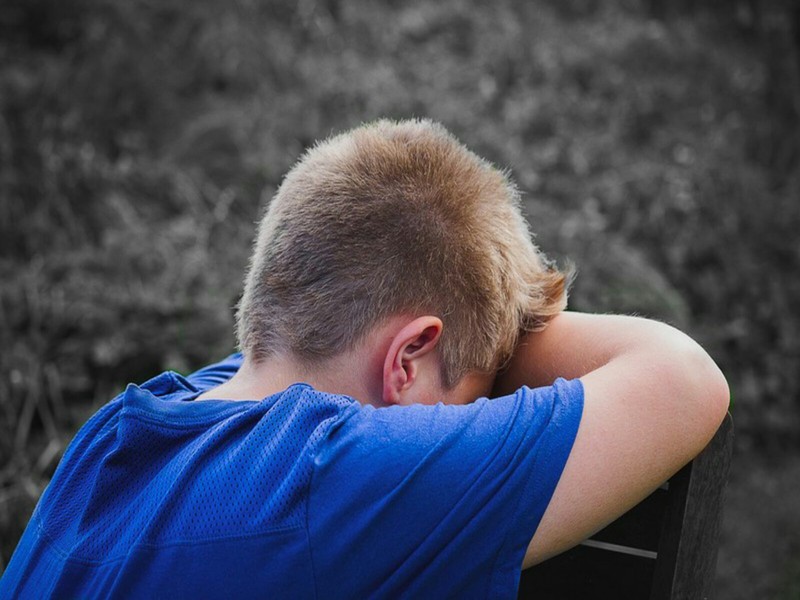 The young star made Bayern defense pay, bayerns coach Niko kovac has that to think of, the back line has not been solid as we know it to be this season and has cost them a lot this season.The way the back line is set up causes more problem for them and the coach have serious work to do in that aspect.
A lot of lapses from Sule and boateng, not too forget the number of misses lawandoski made, another talking point is kimmich who is used in mieldfield he should stay at the back and help the defense. It all revolves around the coach and is left for him to work on them.
My word for Bayern
👉When you think you have lost all hope and that you hit rock bottom, just remember the only way you can go now is up. Your good days are coming because you deserve to stay at the top
👉I know you are so strong, and I admire your strength and courage. I know what it's like to find yourself in the middle of what you are not use to, but I want you to know that the pains will go away , It's not too late and it's never too late to rise again.
Thanks for reading👏👏