At first it was like a mirage and hardly would anyone believe it if they didn't see it happen, if I had just woken up from coma and you tell me how disappointing the year was for coach Low and his young German machines I will never agree to it. For the first time in many years the footballing stage saw Germany football national team struggling to keep their heads up with the waves and tides of 2018 as they kept on stumbling to defeats, disappointing draws and managed just a few unimportant wins throughout the year.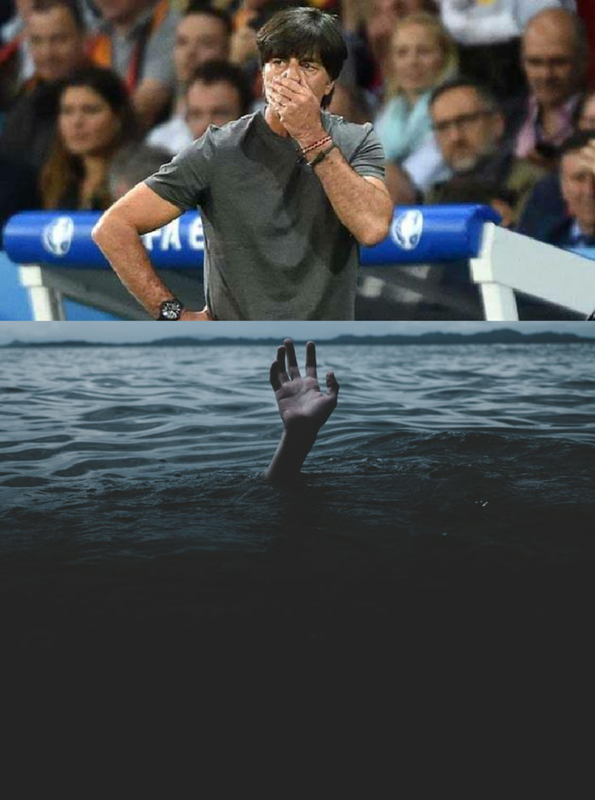 The thirteen book of Germany
Hey! I know you must be wondering where the book is from or who wrote it, sorry to say but there is no book with such name anywhere so calm down and stay with me. The thirteen book of German simply denotes the thirteen matches Germany played for the year 2018 and like I said you won't believe it if you didn't get to see it yourself, just as some people will actually go checking on the stats after reading my article. But the fact is that Germany team managed just 4 wins, with 3 draws and a staggering 6 losses this year.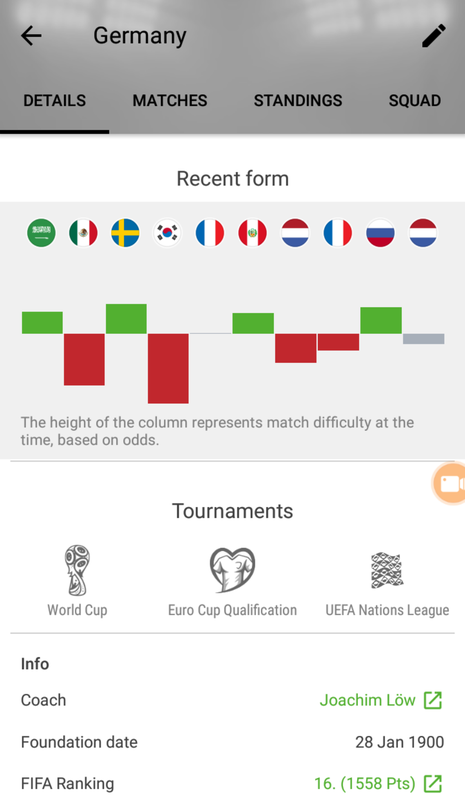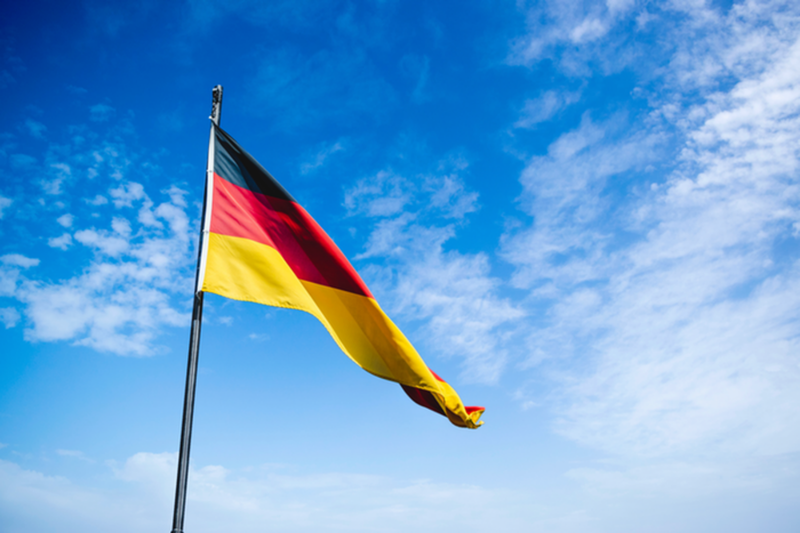 I hope you now understand me when I say it is hard to believe, but it did happen. The question on everyone's lips was what happened? What went wrong? Who is to be blamed?
International friendly games
It is a norm for national team to engage in friendly matches during the international breaks and many cease that as an opportunity to have a warm up match for the bigger tournament. It will also interest you to know that three out of the four wins Joachim Low and his team had this year came from international friendly games. A 2-1 win against Saudi Arabia before the world cup, another 2-1 win against Peru during the September international break and finally a 3-0 win against the 2018 world cup host russia.
But don't be in a hurry to say they had a good record with the friendly games, because they suffered back to back friendly match lost against Brazil in the Month of March followed by 2-1 loss Australian in June.
The Russian Moan's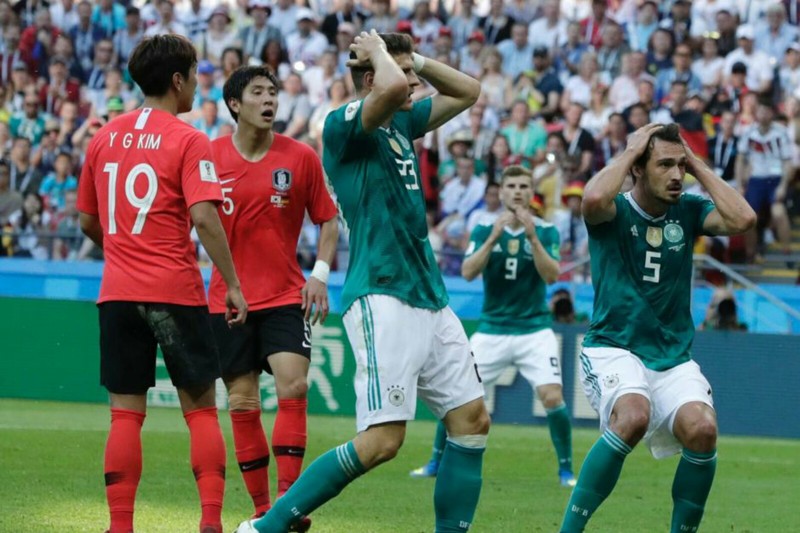 They were this jinx of teams who won the last world cup from 2006 crashing out of next one in the group stage, Italy and Spain who won it 2006 and 2010 respectively have falling short and now Germany. They were grouped in group F and everyone would surely have said before the games that it was going to be an easy ride for Low and his team but Lo and behold the Germans finished at the very bottom of the table.
Their opening game was against Mexico who themselves are not that consistent, but they had their game plan and it paid off 35-minutes into the match with a fine finish from Hirving Lozano who received a pass from Chicharito in the box and fired home into the bottom left corner to give the Mexicans the lead, all efforts by Germany to equalize the goal or even come to win it were all futile. Little did they know that it was the beginning of their early exit from the tournament.
Germany came from behind to win their second match against the Sweden's, who proved too strong to be bulled around, a 90 +5-minute goal from Toni kroos was the difference, kroos fired a one-time free kick from edge of the box into the goal to give his side some hopes of advancement into the round of 16.
The south Korea shocker: in the last game against their Asian opponent Germany needed at least a win to move to the next stage, but the Korea's didn't come to Russia to gift points. They were organized in the back and were patient enough to strike just at the very end, scoring twice in 3 minutes (90+3 and 90+6) to hand Germany their eviction letter from the tournament. Low's men dominated the game till the end with about 70% ball possession, 26 goal attempts and 11 shots on goal but still wasn't enough to bring down south Koreans.
Bye Joachim Low, Bye Germany you just got kicked out from the world stage.
UEFA NATIONS LEAGUE MOANING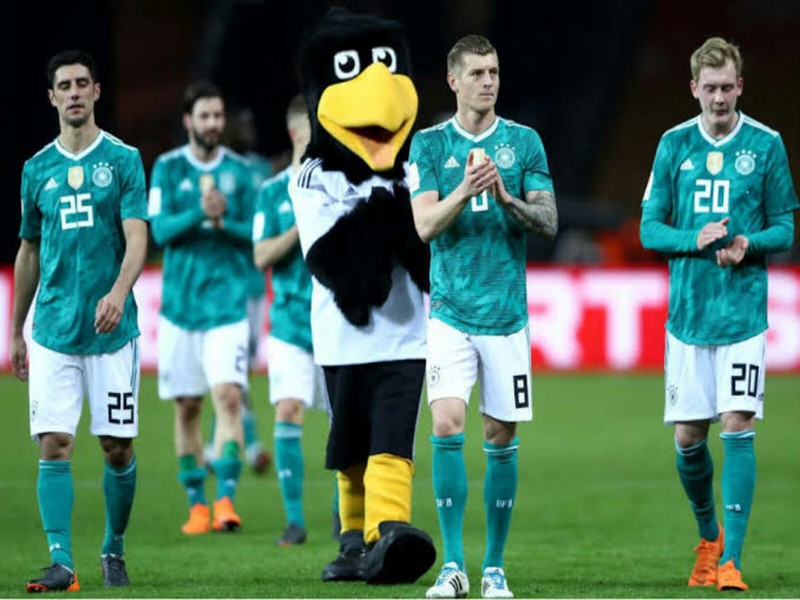 After a disastrous exit from the world cup they picked up their selves and were looking forward to restore the lost glory. Germany were top seeding and they find themselves in group A alongside France and the Netherland which many had written off because of their poor runs that made them not to participate in the world cup.
The Germans first fixture was against France at home, the game ended in a goalless draw with both sides failing to register their names on the scoreboard. On the 13th of October 2018, Germany travelled to Netherland to face the Oranje boys of former Southampton coach Ronald Koeman. A team I am sure were seen as to finish bottom of that group but Koeman was starting a revolution of young and talented team. They went on to thrash the Germans 3-0.
The return leg against the world champions France was another big test for them and once again they failed to make anything out of it as they suffered a 2-1 loss to France even after taking the lead first through Toni kroos, a brace from the Atletico Madrid's Star man Antoine Griezmann Sank the boat of Low and his team.
Though they finished the group game with a 2-2 draw against the Netherlands they have been already sent packing to the lower group (relegation).
Sorry Low, Sorry Germany the League A Group 1, is for the bigger boys, go find greener pasture elsewhere.
FIFA ranking
Do you know that Germany didn't lose a single match in 2017? Out of 15 matches played there drew just 4 and won the rest. Which placed them at the very top at the FIFA ranking. But in 2018 they went from bad to worse dropping from first position to a disappointing 16th position in the world. Check out the tables below.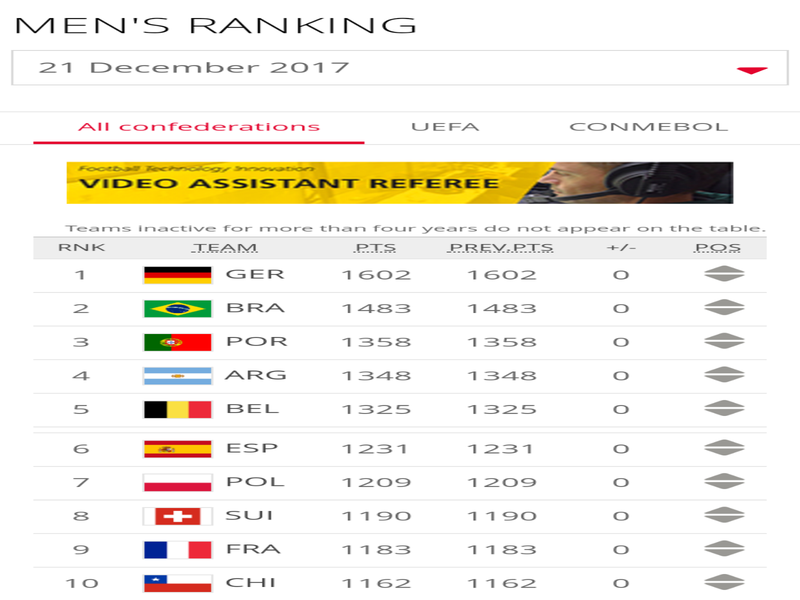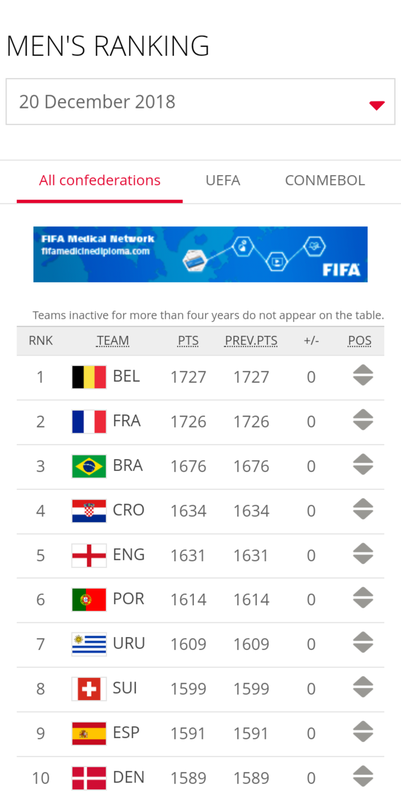 the first photo was last year December ranking while the last one I for This years december ranking..
The Blame Game
●Mesut Ozil departure: he announced his retirement from the Germany's national team amid accusations of racism, his departure was fueled by mixed feelings about his ancestral roots, the midfielder accused the German football federation president Reinhard Grindel for discrimination after the Arsenal man had a meeting with the Turkish president Tayyip Erdogan in May this year.
he announced his retirement in July after Germany's shocking exit from the world cup. He blasted the DFB (German football federation), media and fans. Ozil said,
"I am German when I win, but I am an Immigrant When we lose."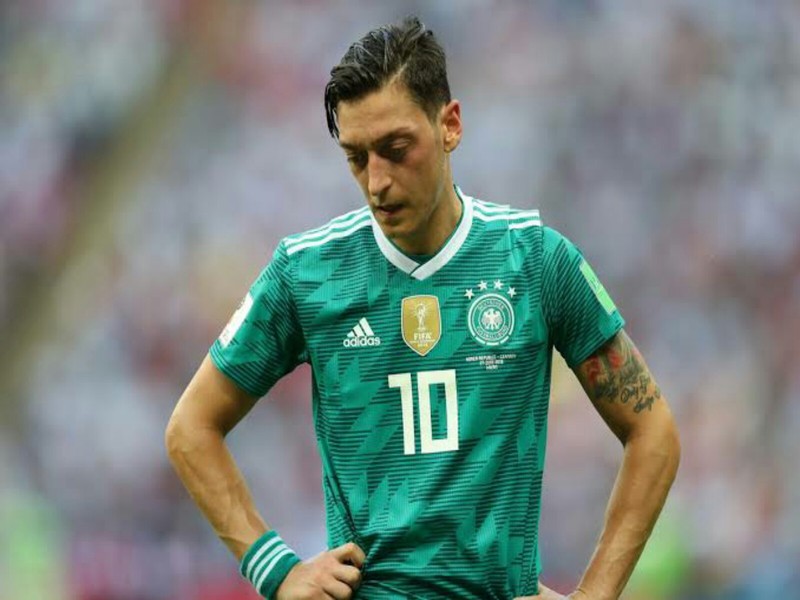 His presence in the team will be really missed in the team, Mesut Ozil who was part of the squad that won the world cup in 2014, had a disappointing performance which cost him his place in the second match against Sweden in the world cup.
●Leroy sane omission from the world cup squad: it came as a very big shock to everyone, because he has been outstanding for his club side but Low didn't feel that way when it comes to him playing for the national team, he has been an excellent player for Guardiola but his performance for Germany remains questionable as he continues to struggle, Sane has just 17 caps to his national career and scoring just twice in the process.
They are a big contrast to how he operates for city and how coach Joachim Low wants him to play, while he stays in the touchline and awaits David Silva to do exploit and deliver the ball to him, Low wants him to get more involved in the game by starting the buildup play to the finish.
Somehow you could say it was his fault, Sane missed the confederations cup because of a nose surgery which the medical team said it wasn't necessary, and also some rumors have it that he portrays some traits of arrogance during training as well.
the winger must have had some little bumpy ride fitting into the German team but you could feel that his presence would have made a difference during the tournament.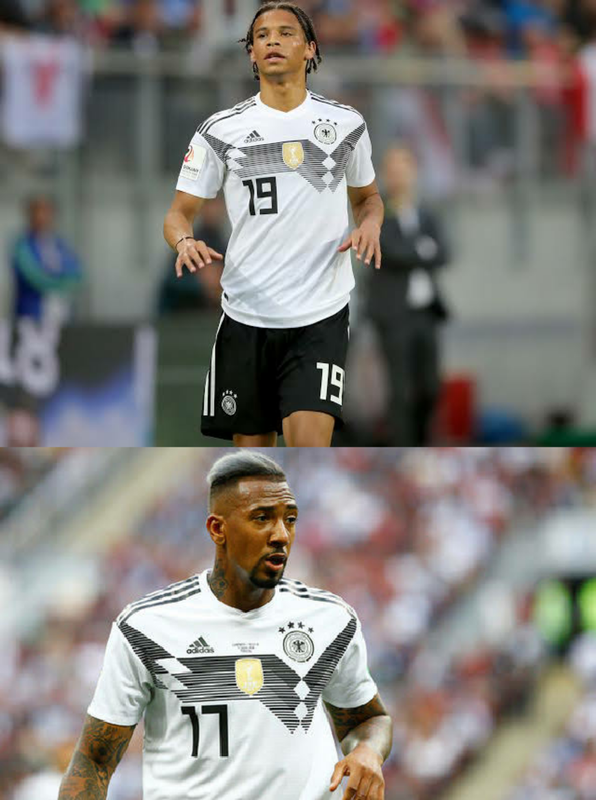 ●Jerome Boateng poor form
The Bayern Munich Defender was included in coach Low 23-man squad even though he was still battling with his fitness, and this showed in the big stage, he was sent off 10 minutes to time during the second match against Sweden. In all you can say the defender had a disappointing time in the world cup.
Bad year for Low and his team, as an African proverb says "a chick that will grow into a cock can be spotted the very day it hatches" right from the very first game of the year it showed sign that it was not going to be a rosy journey.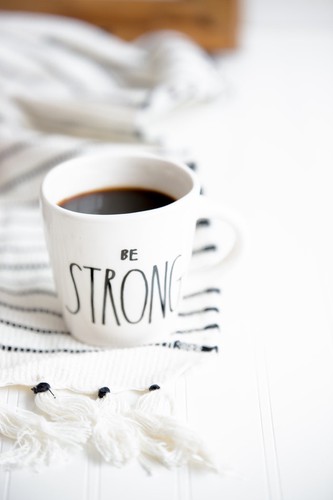 They were plenty of let downs for Low and the entire Germany players as well as her citizens, who were used to winning matches and lifting trophies found themselves gnashing teeth over their general poor performance. This unforeseen situation they find their selves earned them a spot in Santa clause list of bad guys of the year.
This is my entry post for the @Pete Christmas eve Happy moan day contest, as usual we write on past week disappointing moments about a particular team, player or sporting event, but this week we are going all year round so if you like to be part of this great contest feel free to follow through link below. https://scorum.com/en-us/wintersports/@pete/happy-moan-day-december-24th-2018-christmas-eve-special
Like the Arsenal fans would say COYG (come on you gunners)
I say to you COYG (come on you Germans), 2019 is by the corner is time to restore the lost glory
All images were Google searched and edited by me 💪
Thanks for reading 👏👏