Football managers knows their success is tied to the quality of players they have and anything short of that is just mere struggle to survive and just a minor fraction of coaches with half breed players have managed to pull off a one in a life time performance. Like I always tell people "in football you either have it or you don't". we have seen great managers in football history and they were no mystery behind their achievement it was a collective effort of superb individual performance combined to form a great team performance.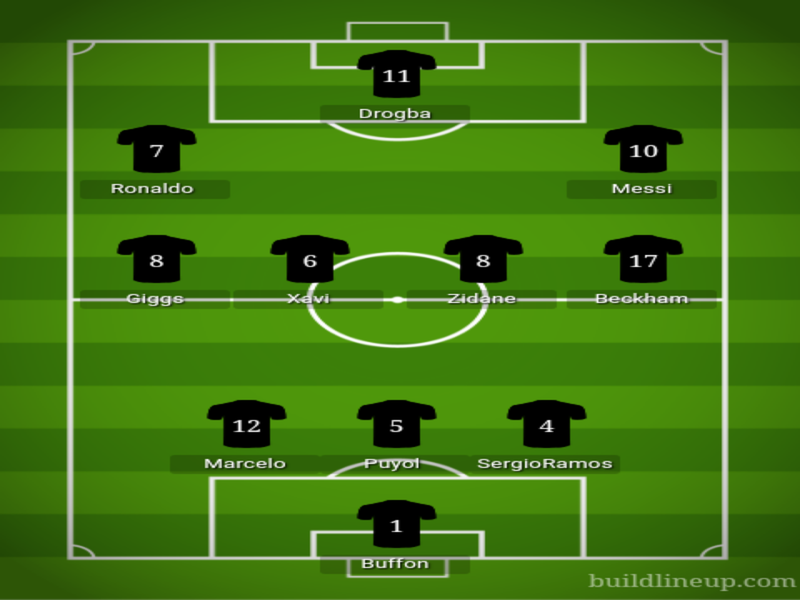 BENCH
●Patrice Viera ●Thiery Henry ●Ibrahimovic ●Thiago Silva ●Neuer
In this article I will be sharing with you my all-time best Eleven, and if I could be handed this team to manage, I see myself winning any possible trophy I contest for. This article is my entry for "my dream team contest" hosted by DEXPARTACUS, a contest triggered by IBRAHIMOVIC releasing his own best eleven, for details on how to join the contest follow the link below.https://scorum.com/en-us/football/@dexpartacus/build-your-football-dream-team-contest
I started watching football around late 90's though as at then, it was just for watching sake, but I got more involved more in soccer during the Korea/japan fifa world cup, till date I still search for that best single word to describe football.
In my team I went for a more Aggressive style of play, my attacking Trio are all goal machines and good team players in their respective clubs as well as for their respective countries. you could be almost sure of hitting three to five goals against your opponent with this forward, very Energetic and one thrilling thing is the fear their presence puts in opposition. I am an Arsenal because I like their creativity kind of play, I started following them since the days of the invincible (What a good time to follow the club) and please don't ask me why I don't have any of Arsenal players in the lineup, I thought of many myself and I was able to bring in one from the bench, I went for a strong four-man midfield as I will want to see a lot of beautiful build up to every goal that can split defenses. The defense line will be three, I am of the philosophy that "the best form of defense is attack", I choose one man who is unmovable in defense, though the other two are capable of moving forward occasionally which could lead to them even getting their names on the score sheet, they are still excellent defenders I love so much.
DEFENSE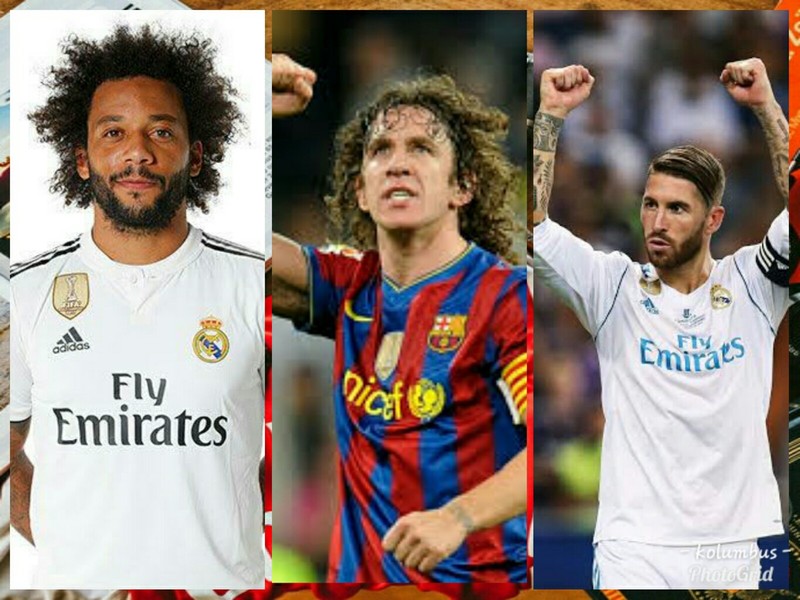 This trio is an example of what you call workaholic, even if football is played for two hours these ones will still be standing heads up on the pitch
Marcelo: he is about 174cm and I think is an added advantage to his speed and stamina, after 6 years spell in Brazilian side Fluminense he has been a Real Madrid real player since 2006 and has gone on to win a total of 23 trophies for Real including 4 champions league. A very crucial thing for him is his passing ability, both long and short passes. he holds the ball very well and often overlaps and take on defenses
Puyol: he is one of the greatest defender Barcelona and the world has seen, he is strong in the middle and can play on the flanks as well. he was the captain of the Spanish team who won the world cup in south Africa, his lone goal in the semifinals against Germany was enough to see his team through to the final. His is known for his energetic and rugged style of play, with him in your defense line you can go to sleep while he does the job. But he was brought to ground when Di Maria made a mess of him to set up Ronaldo to score in a Copa del Rey match which Madrid won two goals to nil.
Sergio Ramos: the powerful center back has been a key man for both his club and country football. he is not just a good player staying at the back but he has scored quiet some important goals for Madrid, the most remarkably one is the equalizer he scored against fellow Spanish side Atletico Madrid in the 2014 champions league cup final.
MIDFIELDERS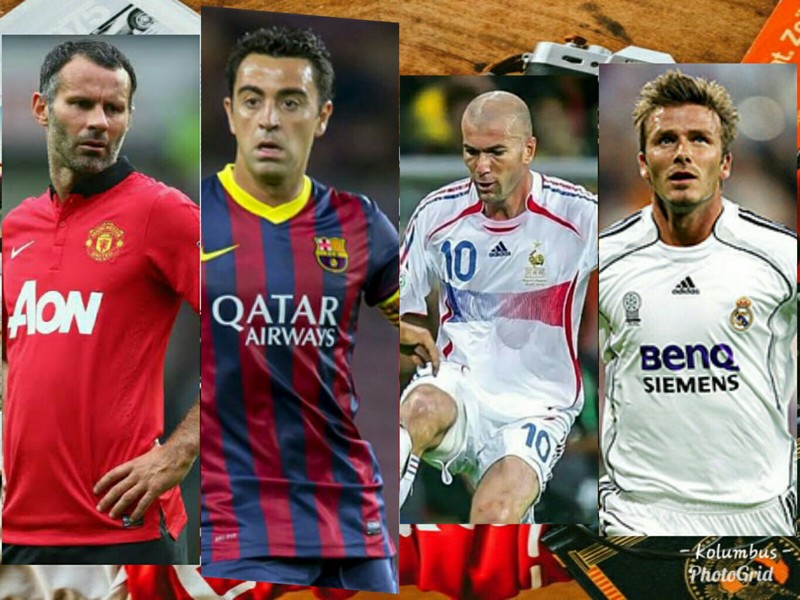 Giggs: the welsh man enjoyed a good spell at Manchester United under sir Alex Ferguson and he is now the national team coach of Wales football team. He is a very disciplined player and was never sent off the pitch during his playing days, very fast on his fovourite left foot and a good dribbler and passer all together.
Xavi: I became a fan of his playing style since the days of former Barcelona boss Pep Guardiola, Xavi penetrating passes can tear a defense in a split of second and Lionel Messi and the rest were always present to make those passes count. His passes are more like stay where you are I am going to locate you.
Zidane: I call him the best of the best, goal scoring, dribbling, tackling, team captain what else can you ask from him, he Is among the few to have won the European cup, Ballon d'or and champions league, very tactical in his style of play, but his love for family cost him to lose out on another opportunity to lift the world cup when he head butted Italian materazzi and was shown a red card at the 2006 world cup final.
Beckham: you have to first fall in love with his hair style that looks like those of a unicorn before admiring his beautiful style of play. He recorded lots of individual awards during his playing time, winning trophies around Europe. He is a great passer his long range passes are incredibly awesome.
FORWARD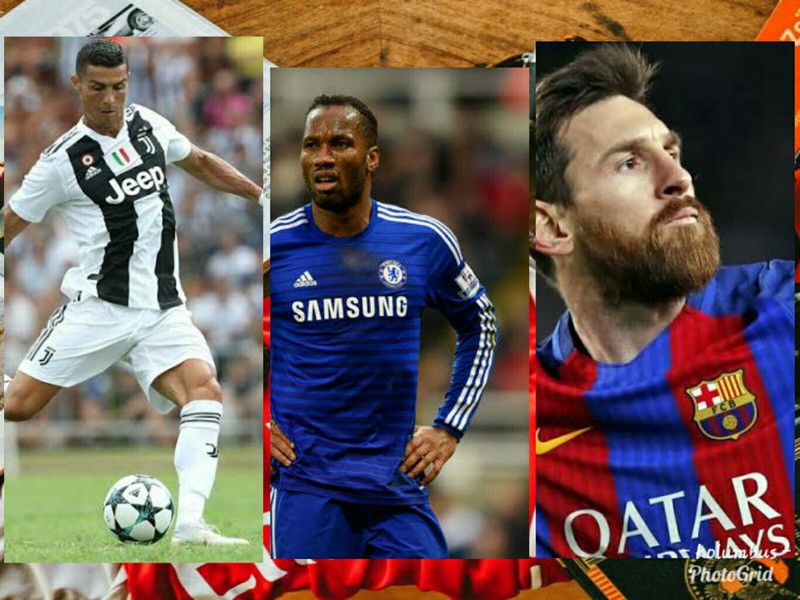 Ronaldo: the five time champions league and ballon d'or winner is one of the greatest of all time, his goal scoring stats speaks it all (a natural goal machine), if this man was born in the days of Pele would be hitting a 100 goal per season.
Drogba: as much as I hate to mention his name in my list I just have to give it to a football icon, he has hurt me a lot of times both at club side and country side during his playing days, like I said earlier I am an Arsenal fan so you could imagine what the Ivorian has done to me, scoring thirteen times against the gunners in 15 appearances.
Messi: A natural footballer, he always makes football looks easy to the eyes of the lookers, the only achievement left for him is to win the world cup. You dare not sleep when you play against him, you will just be picking the ball out of your net. Till date he still remains a key man in the Argentina and Barcelona team.
GOALKEEPER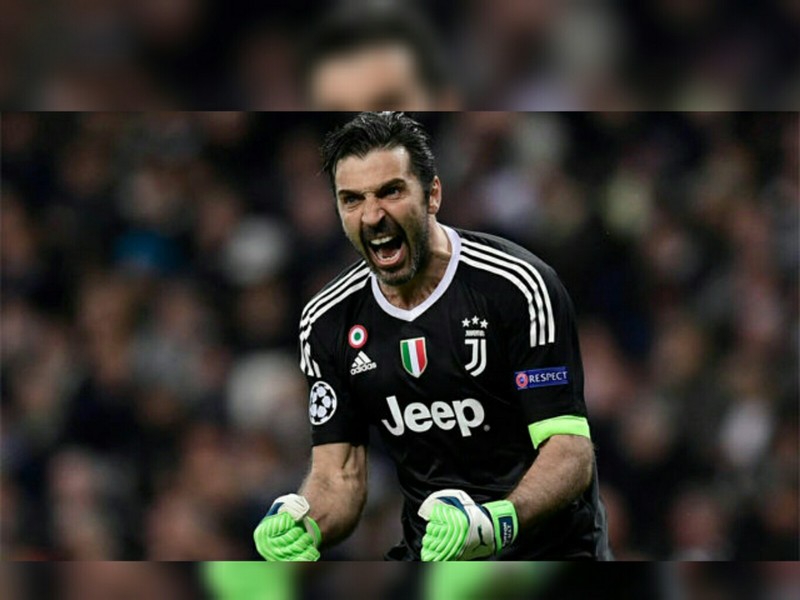 Buffon: the 40 years old Italian is regarded as one of the greatest goalkeepers in history, his consistency and influence in goal has helped him throughout his career. He has played most of his club football in Juventus and won many honors with them, Buffon his now currently playing for Paris Saint-Germain.
All images are Google sources and edited by me.
Now you have seen my best Eleven, What do you think about it?
Thanks for Reading ⚽🏆