Last week when I just scrolling down the news feed and reading some article, I saw one post, which mentioned that Everyone is writing only on international tournaments and the platform has lacked a piece of articles on local sporting events. So when there is no mid-week action on the different international league, I decided to write some article to cover-up the ongoing local tournament here on Nepal.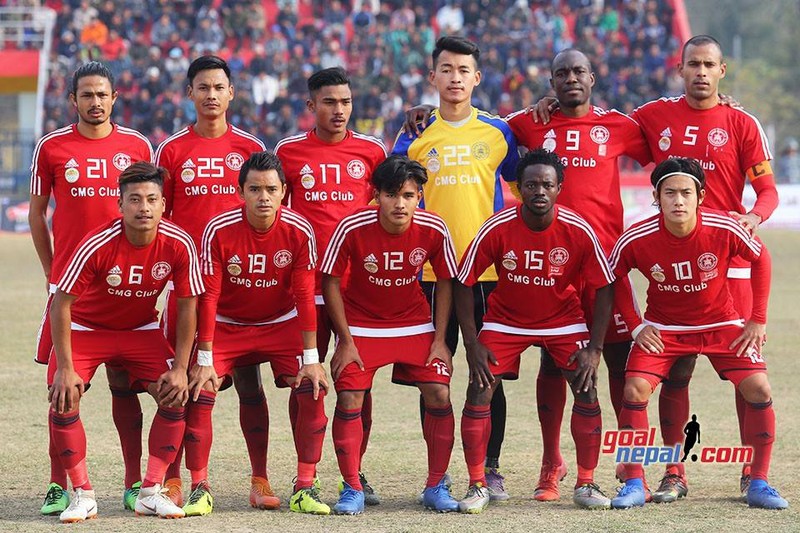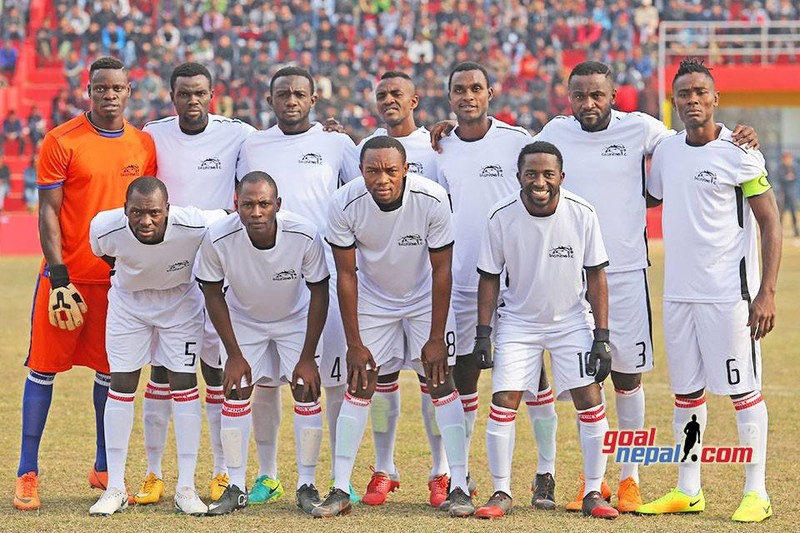 Just a week after the end of Martyr's Memorial A-division league, most of A-Division clubs are back in action on local cup games here in Nepal. Currently two national level cup games "Khaptad Gold Cup" and "Bishal Smriti football competition" are running and the different A-division clubs and few international clubs are playing in both competition. Yesterday in a quarter-final stage of International Khaptad Gold Cup, Cameroonian club Dauphins Football club and this year's A division league runner-up team Sankata club played each other two book their name on last 4 of the competition. Sankata won the game with a very small margin of 1-0 and booked their place in the semi-final of the competition. Just a day before, the A-division league champion Manang Marshyangdi Club was eliminated from the competition after losing their match against Nepal Police club.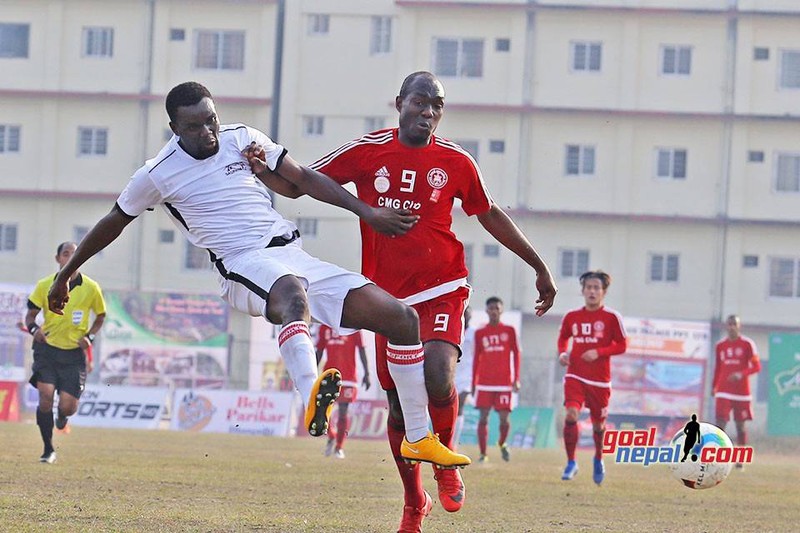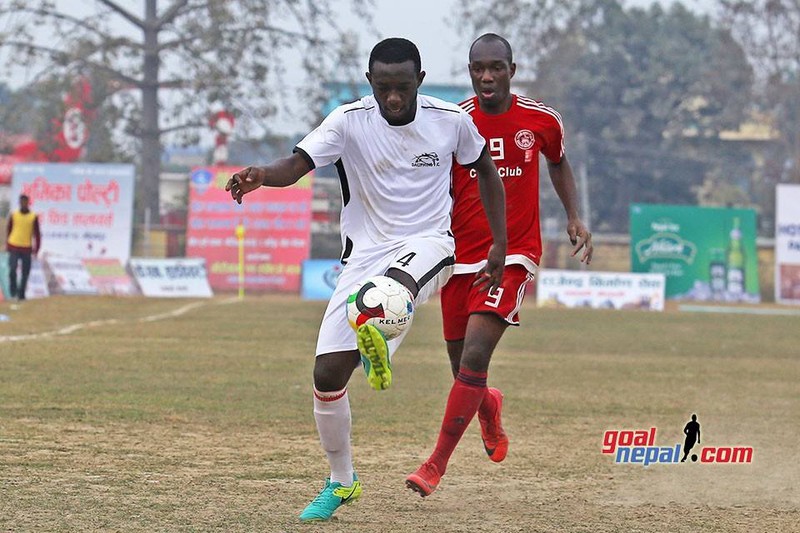 In a Yesterday afternoon match at Dhangadi Stadium, Sankata took the lead within the two minutes of the game with Ellon Maxwell's goal. In a beautifully played pass by Laxman Ruchal, Alan scored a goal from center of the box and made the scoreline 1-0. Maxwell's goal was enough for Sankata to carry them into the semi-final. In nearly 10 minutes of the match, Laxman who created the Maxwell goal failed a golden opportunity to stretch their lead to two goals. He failed to score in a one on one against Dauphins goalkeeper Gurlaoons. The African side continuously made some brilliant moves to level the score, but due to lack in finishing at the front, they couldn't score the equalising goal and knocked out from the competition. Sankata's captain Rabi Silwal was selected man-off the match and awarded 10000 NRs. The winner of the competition will receive 21,000 USD and trophies.

After a loss against Sankata, Cameroonian club Dauphins coach Aashik Thapa Magar said "boys were mentally stressed because of the problem with their Visa and were not ready for this match. They also felt tired after travelling such a long distance to participate in this competition. We expect to have at least 20 players in the squad from Cameroon but everyone couldn't because of visa problems so that's why we lost the match."

In a first Semi-final of the competition, A-division league 2nd runner-up Three Star will play against the Mechi Netralaya Kakarvitta football club and Sankata will play against Nepal Police Club in the second semi-final of the competition. The first semi-final will start later today and the second semi-final will be played tomorrow. Both games will be played at Dhangadi Stadium. I'm hoping to cover article on each remaining games, hope you'll enjoy all. Thank You for reading, keep promotes local news on this platform.
Here is the link for more pics of this match facebook.com/pg/goalnepal.com