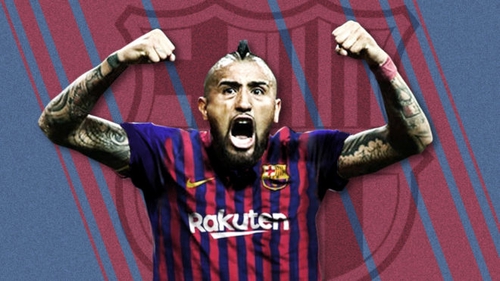 Barcelona complete Arturo Vidal signingTransfer MarketFind their midfield addition
Why have Barcelona picked Arturo Vidal?
Vidal's unfinished business with Real Madrid.
One of the surprise moves of the summer has been completed with Arturo Vidal officially signing for Barcelona.
Leaving Bayern Munich, the combative midfielder rejects Inter in the process after the Milan side expended much energy on securing his services.
Barcelona had spent significant amounts of their own time searching for a midfielder to fill the hole left by Paulinho and Andres Iniesta, and Vidal certainly possesses the Brazilian's energy and physicality.
The fee is thought to be around 20 million euros and he will now look to finally press ahead and win the Champions League after a number of promising situations at Juventus and Bayern passed him by.
With that in mind, Vidal's reunion with Real Madrid in the ensuing LaLiga title race should provide plenty of sparks. On a deal worth an initial 18 million euros, Barcelona have signed Arturo Vidal and here we provide a few extra facts to get to know the Chilean midfielder.