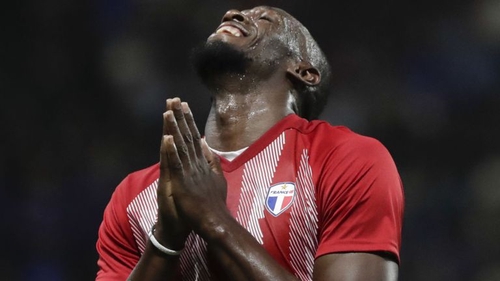 Mulvey will make the final decision over whether Bolt is offered a contract as the Jamaican sprinting great pursues his long-held dream of playing professional football.The Mariners coach said the eight-time Olympic champion would start from scratch at the Mariners as he has not viewed video from Bolt's previous trials in Germany, South Africa or Norway.Mulvey explained it is not unusual for potential signings to be asked to train with the club for several weeks before being offered a deal.It just happens to be that this is Usain Bolt," he said. "I've spoken to him. His attitude towards this was deadly serious.If it was up to him he'd be coming in without any hoopla but that's impossible for a person of his stature. I'm really happy and really looking forward to having him train with the club."

Mulvey said he will judge Bolt purely on his performance during his trial period.
"I've had three dozen guys coming in for trials. I haven't had time to go and watch [video of] every player that's come in for training," he said.
"I'm sure when he arrives he'll give a good account for himself and we'll see what happens from there. If it works, he will be offered a contract."