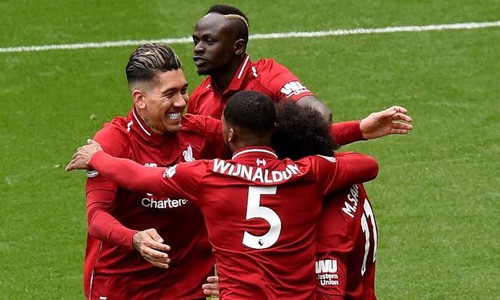 Liverpool won a 4-2 come-from-behind victory in the 30th round of the English Premier League in the 2018-19 season at Anfield, Liverpool, England,on Sunday. With the win, Liverpool maintained second place in the league with 73 points, and followed Manchester City (74 points) by one point.
Liverpool recently lost the lead to Manchester City by scoring two wins and three draws in five league matches. There was no leisure. Liverpool were aiming for victory in the match against Burnley, where victory was essential, by running the Maurea line (mane, firminho, salah).
However, he allowed no runs from the beginning of the game. It was also a mistake due to miscarriage of justice In the first six minutes, Westwood attempted a sharp kick, and in the process Burnley defender tarkowski beat an alison to deal with the ball in the air, but no foul was declared. In the end, Westwood's corner kick was tied to the score.
Since then, the power of the life line has been exerted. Liverpool, which conceded the first goal, quickly turned the game to square one. In the 19th minute of the first half, Salah's cross was connected in a prenuptial situation, and firminho calmly finished. Liverpool upset the game. In the 29th minute of the first half, Salah played the ball with the defender, and Mane finished it. After that, Liverpool made a chance by launching an attack centered on the life line.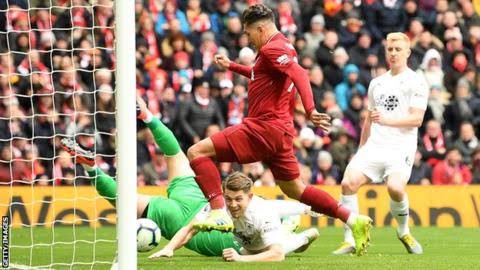 In the end, Liverpool even scored an extra goal. In the 22nd minute of the second half, Salah cut off the opponent's ball and penetrated quickly, and fell on the defender's tackle in the process. Since then, firminho pushed in the ball and made an extra goal. Liverpool made a last-minute comeback but remained unmoved, and Mane added another goal just before the end of the game to secure a clear victory.
It was not an easy game, and if it had been defeated, the dream of winning competition had practically been to disappear. But there was a life line in Liverpool, and Liverpool, with a sure fixer, was strong.