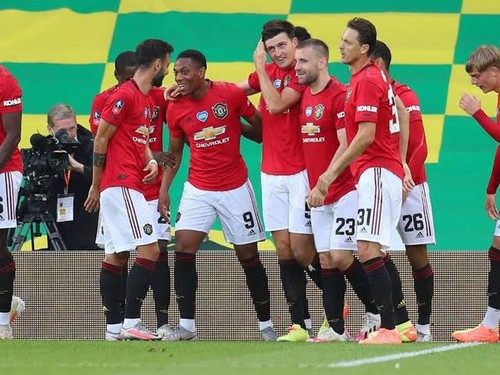 Manchester United are back in the UEFA champions league after beating Leicester City in the last game of the English Premier 2019/2020 season. It was not easy making the top 4 to qualifying for the Champions league after several challenges from Chelsea, Leicester City and Sheffield United but it later ends in glory when Manchester United didn't relent.
Our player really had a good performance since January which led to the qualifying, I must praise all the players and all the members of the teams for making it possible.
Next season will be challenging both in the Domestic Cup, English Premier league and also Champions League, I hope we are injury free to enjoy all the moment because Chelsea, Liverpool, Manchester City wont take it easy as everyone will be fighting do hard for the League title.