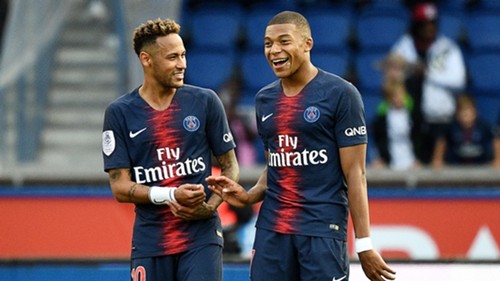 Neymar and Killian Mbappé will remain in PSG at 2000% probability, not 100%. We are also confident that we have complied with the FFP rules.
In 2017, the PSG shocked the soccer world. With the help of Qatar's royal company, the team spent about 434 million euros (about 553 billion won) to recruit Neymar and Mbappé. The 100 billion won was more than the common sense of the soccer community, which was criticized for excessive spending.
Huge spending led directly to the problem. UEFA began investigating whether the PSG violated FFP regulations in June last year. The FFP is a rule that one season's spending should not exceed revenue to prevent excessive spending by the club. It was a reasonable doubt towards PSG using astronomical amounts.
Although acquitted at the time, the case surfaced again last November when Spiegel and Media Party revealed that PSG had used illegal methods in the process of recruiting. The chairman of PSG appealed to the International Court of Arbitration for Sport (CAS) and said, "We have complied with the regulations."
The results of the survey will be announced later this month. However, rumors of the transfer of Neymar and Mbappé have continuously emerged since the investigation was conducted on the PSG's alleged violation of the FFP. It is calculated that the PSG will be free of charges of violating the FFP with the proceeds of selling one of the two.
In particular, rumors have surfaced that Neymar will move to Barcelona. Although PSG is confident that the remaining two players will remain, it is difficult to determine how the flow will change depending on the results of the FFP survey.