Just one day after Jose Mourinho talked about United chances of reaching into top 4 by the end of December, United put another miserable performance at home to play stalemate against a relegation struggler Crystal Palace. At the end of the day, all Jose could do was blame his players for not having enough heart.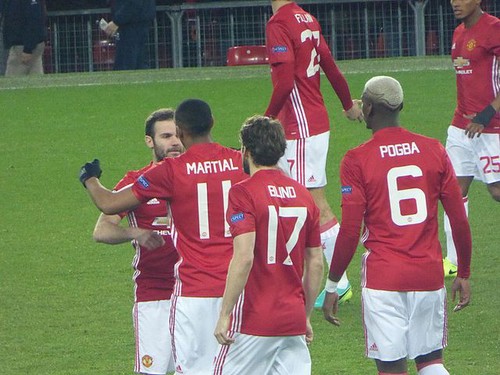 You must play with brain and also with heart and I think not enough heart.
With most of the players returning fit and fine from International break, Mourinho had plenty of option to choose from. Front 3 without Lukaku was doing pretty well recently but Mourinho opted Lukaku up front along with Mata and Martial. Lingard, Pogba, and Matic line up behind the front 3 in a 4-3-3 formation. The only player missed was Shaw because of suspension and was replaced by Darmian.
Not to forget, United was playing against relegation strugglers. But it was Palace who had the best chances in the opening 25 minutes with Zaha and van Aanholt missing the target while United failed to create single chances. In the 30th minute, Hennessey denied Lingard, the first real chance of United.
Nothing changed in the second half, as the home game for United after a month was full of frustration for the fans. At the 56th minute, United was unlucky as the tap in by Lukaku was ruled offside. United brought Rashford and Sanchez with a hope to move ahead but it was Palace who looked like taking the lead. de Gea made a double save to deny Palace this time. And the best chance in the game again fell for Lukaku who couldn't guide his header to the goal. With this miss, Lukaku hasn't scored for 2 and a half months now.
Thus, another game at home ended in a stalemate, a fourth time this season, United failed to score at home. With this result, United are now at 7th with 21 points. United are 7 points away from the top 4, and 14 points away from the leader City.