Juventus and PSG set the pace with their fans token, now the other teams seem to be following their leads. The digitized club fan tokens which socios.com launched to help infuse and cut the gap between crypto and sports, seem to be working.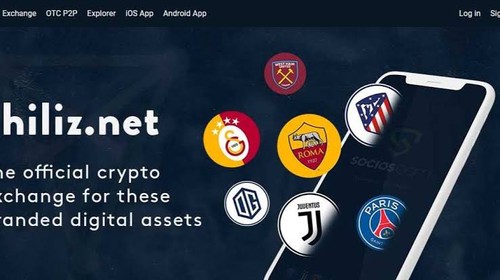 It's not news that everyone wants to have a say on their favorite club decision-making process and that's what these fan tokens provide through Socios.com.
If you are a sports lover like I am, this will interest you. Imagine having the power to influence their favorite team decision by just holding a tradeable token which value could grow in the next minute.
It's enticing really. I watched the match between Juventus and Florentina, I must confess that Juventus are happy about this partnership with socios. I was able to deduce this as the stadium advert board read-only socios.com
Well, Roma and Atlético de Madrid have followed their lead and cryptonized their Fan tokens with the help of social. It's only a matter of time before other teams follow.
Following the lead of the early pacesetters, Roma and Atlético de Madrid fans tokens are set to be launched on the Binance launch pool.
Binance launch pool offers stakes of some tokens to farm other tokens.
The support Binance has given to these fan tokens has been immerse as bridges between sport and crypto continue to be burned. Binance CEO and Founder CZ, Changpeng Zhao opined that;
The traditional sports and Esports industries are more actively exploring and engaging in the world of crypto.
Fan tokens have been well-received by our users, and we are happy to work closer with Chiliz to continue providing access to them.
TOKENOMICS OF THE ROMA AND ATLETICO MADRID FAN TOKENS
The tokenomics for both fans tokens could be found in the table drawn below
Fans Tokens
Atlético de Madrid
Total supply: 10,000,000
circulating supply; 1,223,789
Token type: BEP-20 and Chiliz Chain
Release schedule; 1,666,666 per year for 6 years
Roma
Total supply: 10,000,000
circulating supply: 1,220,010
Token type: BEP-20 and Chiliz Chain
Release schedule; 1,666,666 per year for 6 years
In summary, both the Roma And ATM fans tokens have a total supply of 10 billion. Both fan tokens operate on the Bep 20 and chillz chain. Roma fan tokens at the moment have a circulating supply of 1,220,010 while Atletico de Madrid has 1,223,789 of their fans tokens in circulation.
All fan tokens of both clubs will release in 6 years period. In which 1,666,666 fans tokens of both clubs will be released yearly and for 6 years span.
ABOUT THE BINANCE LAUNCHPOOL
Through the partnership between Binance and Chillz, farming of the fan tokens has been made possible on the Binance launch pool. The first set to be launched was the Juventus and PSG fan tokens.
Athletico de Madrid and Roma fan tokens follows next. In order to farm the above-mentioned club fan tokens, the following tokens have to be staked;
Fan tokens allocated to the lauchpool
Roma has set aside just 5.04% I.e 503,919 of the total token supply in the Binance lauchpool.
Just 329,308 of Atletico de madrid fan tokens was set aside for the binance lauchpool. That's about 3.29% of the Total supply of the token.
Launchpool lauch date: the farming of the two tokens on the Binance pool will be open to all on the 24th of December. You can start staking your BNB, BUSD and CHZ to earn any of the club fan tokens.
End date: the Binance launchpool will run for a period of 30 days and end on the 23rd of January, 2021.
Where to trade for the Roma and Atletico DE mardrid fan tokens
The fans tokens will be tradeable on Binance starting from the 30th of December, 2020. The trading pairs in which they will be available in are;
ATM/BTC
ATM/USDT
ASR/BTC
ASR/USDT
Note: ASR stands for Roma while ATM stands for Atletico de Madrid.
For more information about both tokens, kindly click the following links below;