This piece was firstly written On the sportstalksocial platform but it applies to scorum also.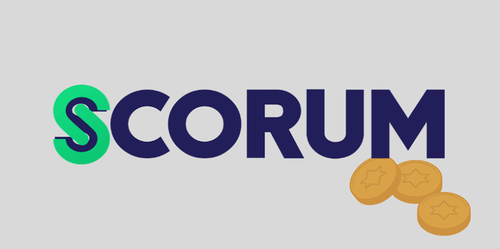 When tribes was announced and so many platforms where rolled on the steem network, as of then, it seems to be the best way to further improve the steem blockchain as we await the unforeseen arrival of the smt promised. One of the platforms that were created due to the tribe innovation was sportstalksocial.com. the title of the tribe will already give an insight into what the tribe stands for.
***
Sportstalksocial provides an arena for sports lovers and enthusiast to connect and also brings a wide coverage of sports on the steem blockchain. At first, the goal of this has been achieved as within weeks of its creation, so many people have started interacting and the more people getting to know one another more. But then when the segregations and bad blood started flying here and there, the value of the platform was in jeopardy.
***
Truth be told, sportstalksocial might have been topping the ranking of the tribes with most traffic when it started but I goes not anymore due to the greedy users and the lack of proper management from sportstalksocial.com. for a long time, I have tried to convince myself that the volume of sports created was the problem but the truth is, the problem of sportstalksocial.com runs deeper than it appears.
***
Firstly, let's start with the greedy investors who made tons of wealth of sportstalksocial and they are making but they have made the market theirs to dictate. Check the volume of sports been traded on steem-engine and check the amount it is been sold.
Though the volume is high the value of the sport is currently been destroy. Only the greedy investors could do this and the reason is that they invested early and probably have made enough wealth from it and they still want more, so they sell their large volumes of sports for below peanuts and the sports token is suffering from their action.
***
Now, this is where the lack of proper management sets in, the owner of the coin has shown little or no concern about what is happening in the sports market, he is more interested in the sportstalksocial platform. But that's not what the sportstalksocial needs right now, what is needed currently is improving the state of sports market value and that could only be done with the management aggressively buying all low value placed sports on the market and burning them, with proofs to be shown on another network.
***
Now, this is what happens when that is been done, firstly, new investors will see the zeal the sports management are putting into the project and they will be interested in investing also and this will cause a continuous increase in the value of sports. Secondly, the bought and burnt sports will create more scarcity of the tokens and while the earnings on post will be reducing, this will make other sellers reason hard and long before placing crazy and nonsensible sports sell order in the market. Now the high value of the sports will drag the old user back to the platform or new users will come to join the community due to the value of the token