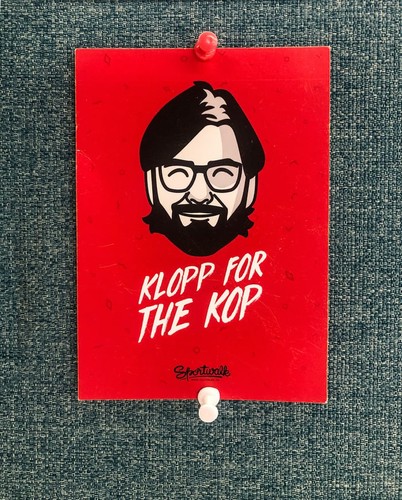 Liverpool lost again and this time to a Brighton who is also having a bad season themselves. Although the Brighton team is playing great football but the results have been hard to come by. So yesterday's victory was a long overdue one while putting their hard labor for weeks into consideration.
Although the reds also deserved to take something from the match but a bit of key areas seems to be lacking in the Liverpool team since the turn of the year. Ever since January of 2021, Liverpool form has been bad and much could be attributed to a lot of reasons and not just one
It's not just as a result of one occurrence but it has been a chain reaction and combination of so many things. Those factors will likely continue to affect them Until when properly attended to. Continue reading the following subheadings, to be fully abreast with what went wrong for Liverpool this season and what has brought about a significant and recognizable dip in form for them.
Depleted backline and inexperienced defenders
While injuries seem to be on a great increase in recent times across all football leagues, Liverpool has had to deal with the greater share of it. Liverpool injury crises have had a direct impact on the team as players in numerous positions have been affected, although the Liverpool defense has had the biggest share.
Injuries to Liverpool backline such as Van Dijk, Alexander Arnold, Joe Gomez, Allison, Matip at one point of the season, has left the Liverpool defense opened on so many occasions. That's was the reason why Fabinho has had to fill in at the back for most of this season.
In recent games, Milner and Henderson have had to be used at the back to make an experience figure champion at the back. While this had worked in just a match or two, it has on most times backfired and left Liverpool exposed on numerous occasions.
The arrival of long-time Absentees such as Van Dijk and Joe Gomes will of course help change things at the backline and make Liverpool solid and less prone to conceding goals from rivals.
Mane and salah becoming more stingy and refusing to pass to each other
Top players are always been encouraged to be stingy with the ball as this will help boost their goal-scoring threat even more. Although this is encouraged among players, Liverpool forward in the person of salah and mane, are becoming even more self-centered and it's affecting the team in a big way.
Both players are becoming more stingy and hardly pass the ball to each other. At the moment, it seems likely both players are currently having unresolved issues with each other. Neither hardly speak on the field of play and so far this season, both are yet to assist each other's goal.
Their stinginess has seen them make fewer assist this season as both players currently seats on four assists apiece. This is further evidence of a tissue going on inside the Liverpool camp. Although it's yet to be confirmed if both players have a burst up or in disagreements but what is evident is the states of each other assist and ball passed to each other.
One brief incident which highlighted how things have deeply deteriorated was a reaction mane gave while been subbed off for Salah in the crystal palace match. Mane was visibly pissed to be subbed off for salah and to make matter worse, salah got a brace and an assist minutes after he was subbed in. Mane wasn't happy with those goals scored and his facial reaction while on the bench shows it all
This has to be resulted and sorted out as soon as possible to enable the team to play much better to get desired results.
Teams understanding Liverpool game plan better
If there is something noticeable about this Liverpool team, it will be that they have become very predictable through their style of play. With Liverpool using the same sets of players without even tweaking the starting line up as seen teams stopping them more.
The tweaking of the game plan saw Klopp starting mimiano against crystal palace and that move paid dividends. Not only did Liverpool control and won the game, but they also did that excellently well and setting a club record of 7 goals scored handling palace their biggest loss in history.
Since then, it has been the predictable front three line up and side backs to help provide extra yards upfront. Every football watcher will easily trace the engine rooms of the Liverpool team to those two side backs. They act as an extra body upfront while also providing a dangerous cross into the opponent box 18. I didn't have to become a coach to know this, it's what is expected at every Liverpool game since Klopp has been named as head coach three years ago.
This also happened to the Manchester city side Two years ago as winning became harder due to the team countering their style of play. When a team style of play is becoming too predictable, that teams find it hard to triumph over another team.
Fatigue arising from numerous game played
Liverpool playing style is one of the moment demanding playing style in the premier league. While it is energetic, it could be said to also sap energy from every player. With Liverpool having fewer players to select from due to the large injury experienced throughout the season, fatigue had built up and now telling on all members of the team.
Liverpool appears to be playing much slower to the normal tempo in matches this season. Some of the players are very tired and are in dire need of a two games rest. Injuries had made Liverpool poop of players small to select from and it's telling on the performance of the players.
Games are coming in and hot as the season and few days are left till the season comes to a closure. Liverpool has no choice but to play games scheduled for them. While the front three sets of salah, Bobby, and mane is ever constant, replacement is hard to find. The only quality replacement in Liverpool ranks is out injured and will miss months of football. That's is (jota) who was bought from wolves. Origi seems not to be too trusted by the coach he is having a lesser role to play in football games.
Which other factor do you think has affected the Liverpool team this season?