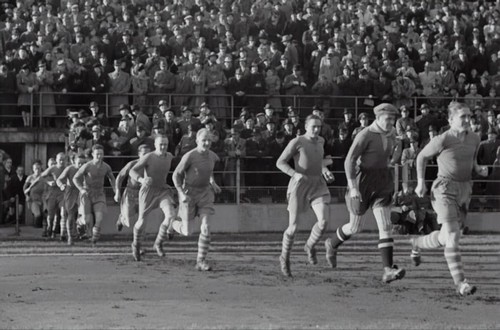 Talk about class and quality, frank Lampard got it all. This was a man that stood out in the middle of the field. He doesn't have the imposing physic but when he is with the ball, he creates something magical.
Lampard was born on the 20th of June, 1978 to Frank Lampard senior, who happens to be a footballer too. Lampard senior played for Westham and that was where frank Lampard hr standard his career too.
He played at Westham football club between the period of 1995 to 2001 in Westham colors. During that period, he played a total of 172 goals and he scored 32 goals while making 20 assists in the same time frame. That was during his early years as a footballer. He made his name in a Chelsea shirt as one the best midfielder of all time.
His first season at Chelsea was not his best season but he played well and scored 9 goals in 36 appearances for the club in all positions. That was his lowest outcome in the blues color, from their one, very season resulted in him having double digits.
As a Chelsea fan, watching Lampard play was pure joy. He was one of the most dedicated footballers I have ever seen play. He gives his all to the team and he always shows up when needed. One thing I love most about Lampard was his ability to blend to all coach demands without complaining. His voice was not the loudest in the dressing room but he was a leader on the pitch.
As a kid, I always wanted to play like super Frankie (of course he was super). That didn't work out so well as I got to find out that I am only good at the defensive side of the game. So I was converted to a defender but that didn't stop me from trying my luck upfront from time to time.
Lampard was not only a leader on the pitch but outside of it. Although he lived a quiet life outside of football, his humility was shown through all. Lampard was the kind of player to encourage another player even though his position might be at risk. Even when Ballack was signed to Chelsea, Lampard welcomed him with open arms.
Lampard was the kind of midfielder who scores goals that some strikers could dream of scoring. At Chelsea, he even became the highest goal scorer of all time with 211 goals in the blue shirt. That's a lot of goals to be scored by a midfielder. To this day, he remains the midfielder with the highest goal in the world.
Lampard was well known for his dead-ball expertise. Whenever a dead ball situation arises, he is always there to convert. Either a freekick or penalty. I once saw Lampard score a long-range free-kick from over 35 meters yard out. I couldn't help but dazed of with my jaw wide open. I was happy and shocked at the same time. I always knew Lampard was good on set-piece duty but to be this good, makes one special.
One aspect of his game people overlook is his creative and defensive attribute. He made over 107 assists in the blues colors alone and his eye to take the ball off an opponent is amazing. He is not a player who will slide to take the ball off you but his perfectly timed tackle is outstanding.
I can't pinpoint one game of his that I could say he played. For me, he is always at his best, playing almost all games for Chelsea without rest or asking for one. He just wants to be on the field of play and contribute his quota.
His achievement in the game stood ahead of other midfielders. The title, awards and personal honors are a testament to how awesome he was. He was everyone's hero. That was why choosing him as my idol is one of the simplest of decisions to ever make.