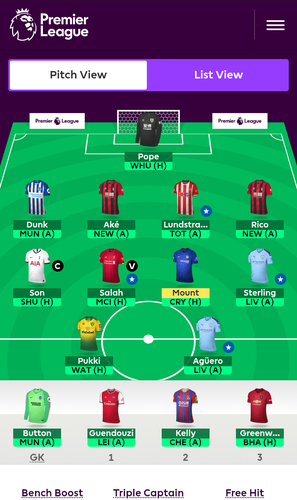 Truly I did. In a team where you have sterling and salah, even aguero, yet you choose to draft Son into that team And even went ahead to make him your captain. To me that's the apex level of boldness. Lol.
If you are to understand what am Talking about, let me break it to you, am talking about FPL baby. The premiership will start few hours from now and in preparation for it, I named Son into my team. Last time out, he got an assist before being sent off for a reckless challenge on Gomes.
He even played during the mid week in the champions league tournament and he got two goals in that match. He is becoming a very very important player for this spurs side and his consistency is virtually unmatched in that team.
Having gotten a 52 point the last time out from my FPL week with the average score being around 53, I feel I need to do more and I need to take higher risks than I have taken in recent weeks. So I picked a team with son wearing the captaincy handband.