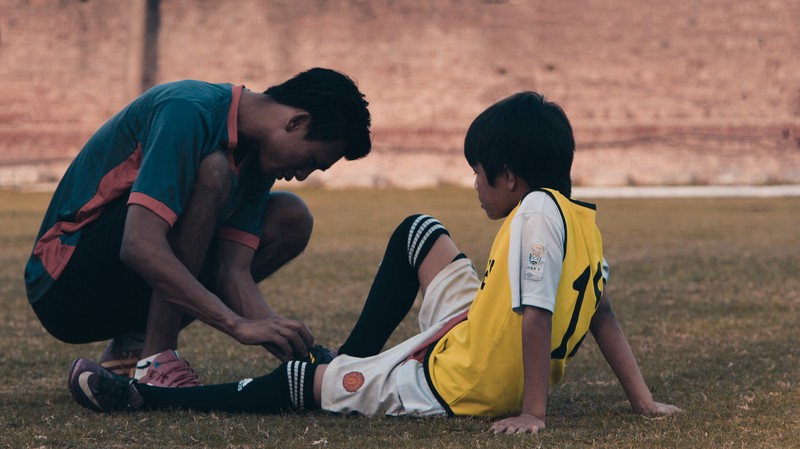 football is filled with a lot of strange events and it won't be surprising to see a top player becomes average or early than expected. well, it is all down to how they were able to stay on the pitch rather than being on treatments tables. I have been in this football space to know the damages a footballing injury could cause to a player and its hard to fault a player who does his best to avoid it. Injuries have made great players be a shadow of themselves and it might even make the players second-guessing their own ability.
Nothing destroys faster than self-doubting one ability, it makes one try less and give up easily. Injuries bring lots of that and some players experience trauma that is unfixable and would make them fall out of love with the game they once cherish and could die for.
I have seen good players never hitting their best form once they had an injury and an example is Owen and Eduardo (Arsenal). Many might have forgotten that Micheal Owen is a Ballon D or medal holder and the autonomy of the title between Ronaldo and Messi could be used as an excuse. although he won it long before both even dreamt of winning theirs.
when Owen first got his first serious injury, he did all he could to come back to the pitch on time. that brought to him returning to the pitch so soon as he could have stayed back and rested more to make the injury completely heal. it wasn't long he had another injury on the same foot, this time he was unable to shake the trauma that comes with it.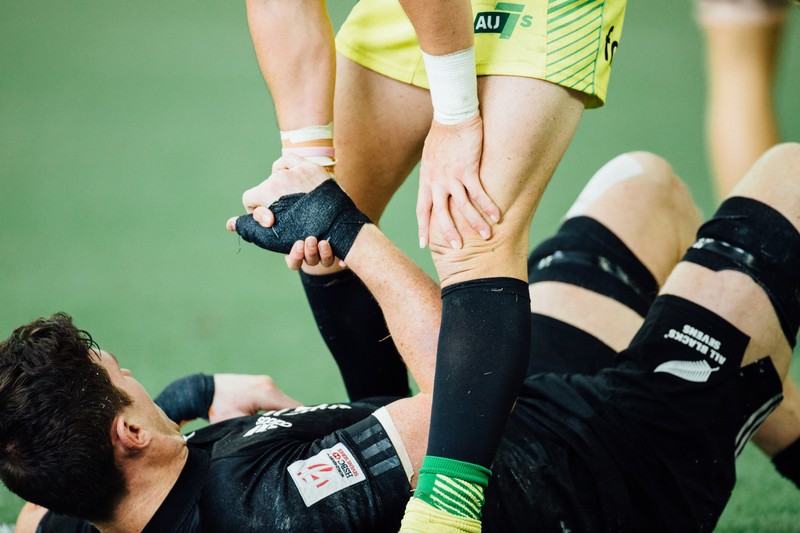 After retiring from the game, Owen said he couldn't wait to stop playing football as he was scared to come on the pitch of play. His series of injuries made him doubt his own ability and he played with more caution making him lose his ruthlessness on the pitch of play. The good news is that Owen was able to play till he was in his 30's and has accumulated over 600 appearances in football matches. Some players never got that opportunity.
Remember Ledley King of Tottenham, he was supposed to be the best central back ever to represent England but injuries made him leave the scene early at age of 31. he played just 331 times and throughout his career, he has just 8 yellow cards. Henry referenced him as the best defender that he ever played against, he said he wins and tackle the ball well without having to draw a foul.
Ledley King injury crises were well documented as he was known for missing the majority of the matches while at Spurs through Injury. Although while he was fit, his presence helps the Spurs dominate and win matches without them conceding a goal. he was a rock but his injuries were not ordinary.
At times he goes on an injury for two years and most times a year. He missed out on a lot of matches and that affected Tottenham has no one could reach the standard he has set. Ledley was not the only Tottenham player to battle through injury, another was Ryan Mason.
Ryan Mason injury brought the football world to a standstill because he was lying on the stadium lifeless after his contest for the ball with Gary Cahill. To the day, I can't remember what scoreline the game ended as but I can remember the fear in everyone eyes as he lept to contest for a high ball.
The combative midfielder was said to be in a coma for more than 48 hours before finally coming back to his life. he might have regained life back but he was a show of the player he uses to be. things got from good to worse for him and he never lived up to his expected potential.
In Fact, he retired at the age of 26 and he said that he over 24 metal plates in his head. He was never the player he was before the injury but due to his love of football, he stayed on and played in a lower division till he was forced to retire at 26. I saw unfortunate enough to watch that match live and I saw the demise of who could have been the greatest number 4 England could ever hope for. He is currently just 29 years.
I know the worst injuries had occurred on the pitch and even in the past players such has Macro van Basten had to retire due to injury, it's a shame I didn't get to see him in action as his clips while playing gave an eye full. They might have other injuries that occurred in time past but I can only talk about the ones I have seen.
As a Chelsea fan, I tend to watch more of the English premier league and I must confess to sometime feel pity for a rival team whose players gets injured on daily basis. What Liverpool is currently facing has been faced by many other teams and an example is Arsenal.
I remember the like of Eduardo, Ramsey, Wilshere and even Diaby being top and good players but with injury hitting them, they became a burden to the team and had to be shipped out. Wilshere is currently below 30 but he doesn't have a club after he was released by Westham who gave him a shot.
Some player had it worst than others though. the likes of Ramsey and Eduardo had a broken leg while playing for Arsenal and they never really did recover. Ramsey was opportune to have a much better career than Eduardo whose injury made him lose all sharpness and he was shipped out of the club without no one noticing.
Diaby case was quite worse has he hardly complete a match due to how prone to injury he was. He was constantly on the treatment table than he was on the pitch. Being a good dribbler, he was always subjected to harsh tackles from opponents and he hardly survives the outcome of that tackle.
In the football world, it's hard to see a player going on long injuries and coming back to his best self. Although few have this luck while most do not. the likes of Gotze, Adriano, Owen Hargreaves, Eden Hazard could approve of this statement.
Players such as Maco Reus who is a habitual injury player still always manage to get back to his usual best each time and it further underlines how instrumental he would have been for his team Dortmund had he been fit for most of their matches. His passion for the game can not be questioned as he never backs out of changing his style despite his long list of injuries which are well documented. He is basically the only player I could say that has mastered the act of being his best despite taking short breaks from the game due to injury.
In summary, the danger caused by this series of injuries is not just the games missed out on but it sometimes brings out Trauma, fear, self-doubt and most players just fall out of love with the game. Some players might pick up a few addictions along the way which is bad for their career and they will become shadows of their old selves.
I might not have the facts or names of all footballers who have recovered from constant injury and become better or resumed to how best they were before injuries strike. I would love to be educated on the names of player who fit this category in the comment box and please don't mention Neymar, lol.
have a great weekend and thanks for reading