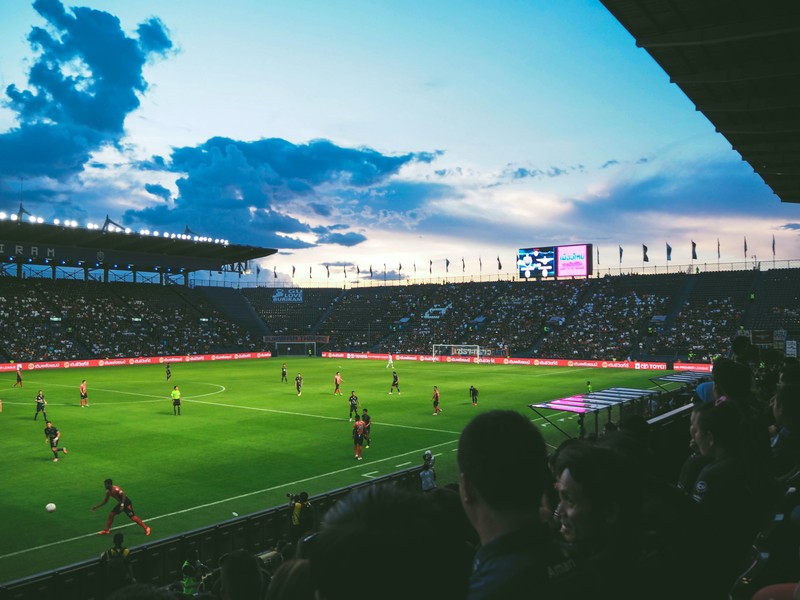 The weekend is upon us and of course, that means that premiership action is about to be underway. A lot of matches will be played in England but let's focus on the top tier which is the premier league. Matches are spread from Friday to Sunday this week and this means more footballing action for a longer period and that means more fun for football lovers.

First on my list is the match between Burnley and Arsenal which is stated to hold on Saturday. While Arsenal is no longer an elite team they once were, there is no denying that Burnley hasn't has not been having a great season based on their own standard. This match will be a tough one as Burnley will be hoping to get their first three-point this season as they have lost 3 and drew one of their first four games this season.
Also, last week 1-0 win over Norwich was Arsenal first win in the premier league this season and they also recorded their first goal of the new Premier League season. The goal with which the win was gotten was scrappy, but it got the job done. Having been in the 20th position before last week win, Arsenal will be looking forward on beat Burnley on their turf to move further away from their current 16th position on the league table.
Manchester City might have been winning games with big margins, but their fans seem uninterested in buying tickets to watch their matches. After their 6-3 victory during the week in the champions league over Leipzig, Pep will be hoping that more fans come to the stadium to support the team to success. Manchester City plays against the saints and while many expect the blues to win but all eyes will be on the stadium stand to see if the fans listened to Pep pleas.
Everton versus Aston villa is one match that you won't want to miss this weekend as it is promising and worth the time. A lot is expected of the two teams this season but the only one i.e., Everton have managed to live up to the hype as currently occupy the fourth position after four games in the 2021/2022 premier league season. Aston Villa on the other hand has failed to flatter and this has made the station at the 12th position on the team table.
While Rafa Benitez has managed to spur the team with his attacking and counter-attacking style of play, Aston villa head coach 'Dean Smith' has failed to hit the level they were this time last season. Despite Aston villa being poorly positioned on the log table, much could be blamed on bad luck as they have played well in all matches this season. That's what will make the match even more interesting to watch as Aston villa will be hoping to bounce back from the defeat against Chelsea while Everton will want to continue their winning run.
Liverpool created a record last season as they were able to get their largest away win in the premiership last season and that came at the expense of crystal palace. The Eagles have improved, and they are far from the team that got rumbled with such a goal margin the last time out. This match will see Crystal trying to get revenge for the thrashing they got the last time out and most especially after they thrashed Tottenham 3-0 the last time out.
Conor Gallagher has been a difference-maker for this crystal palace team, and many expect him to go back to his home team after his loan deal ends. Liverpool had a scare in their champions league match against Ac Milan and although they won they would be looking forward to avoiding such a scenario they experience during the week. Liverpool will be high on confidence though, but Crystal palace seems to be motivated too.
The match that everyone would want to watch will be the match between Tottenham and Chelsea. This match is billed as the top match of the day, but I am tipping Chelsea to win due to the occurrence that has happened in recent weeks. Chelsea is in top shape going into this matchup as they have a complete squad to select from and that gives them the edge over the spurs.
To start with, Spurs have been battling with injuries to key players since the international break and things have gone from bad to worse as the premier league continued. The likes of Tanganga and Ben Davis are players who will surely miss the clash against Chelsea. The likes of Son, Sanchez, Bergwin and Lucas Moura are doubtful about the match and will likely not take part in the match.
The match is still billed to be a cracker as the outcome of the match is still hard to predict but what one could expect is that it will not be a boring affair between the two sides. Both have started well this season as Chelsea have won three and drawn one of their four games in the premier league season while Tottenham has won three matches and lost one while keeping three clean sheets in the last four premier league matches.
Of course, this match won't be complete without putting the greatest of all time into the fold of players to watch out for this weekend. Manchester United faces Westham on Sunday and that means many people will have to wait a little longer to see Ronaldo play his second game for the red devils.
Despite having a bad outing the other time, the Red Devils will be looking to bounce back from the upset experienced in the champions league on Tuesday from the Young boys. Although returning to winning ways might be tough as Westham United have been in top form since the inception of the league campaign this season. Although the chance of Manchester united beating Westham might have been boosted due to the red card suffered by their key man Antonio and he won't take part in the contest this Sunday.
My predicted scoreline for all matches discussed above are
Burnley vs Arsenal: 1-1

Manchester City versusouthampton 4-0

Liverpool versus Crystal palace 2-1
Aston Villa vs Everton 1-2
Tottenham Hotspur vs Chelsea 0-2
West Ham United vs Manchester Uned 1-3