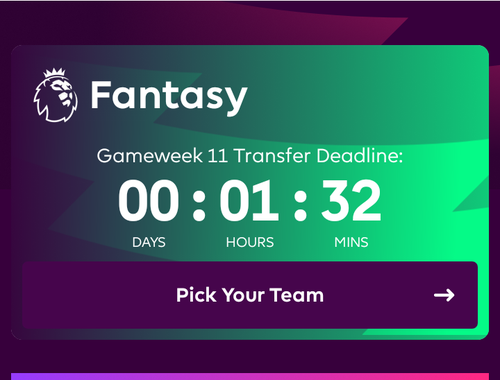 With just a few hours left before the premier league resumes, I hope all teams have been set up in the fantasy league. Well if you have your team set up already, I am not here for you. I am here for those who still have problems choosing their teams and most importantly choosing their captain.
Well, the teams playing this week are two teams short as compared to teams that play on normal matchdays. Covid was the reason behind this as team players of those clubs have been heavily affected by the Corona Virus. So in that regard, below are the teams playing in game week 11.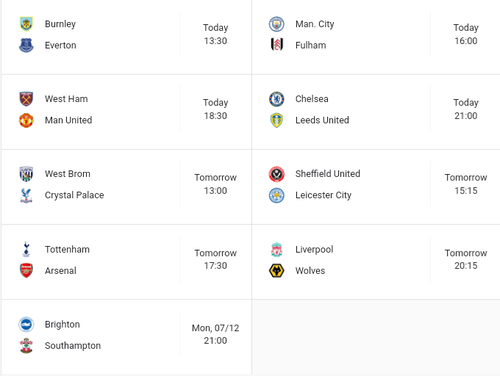 The matches to be played this week are a bit tight but the selection is pretty going to be straightforward.
This is going to be brief and precise, no long talks. The reason is straight you straight on the best players to choose in your FPL team
Burnley versus Everton
- Dominic Calvert Lewis remains a good option upfront
With Pope back between the sticks, a clean sheet looks attainable for Burnley

either Barnes or wood could get the better of Pickford who continues to make a high-profile error
Manchester City versus Fulham
- except goals from Jesus
- kelvin Debruyne will provide the assist and pop up a goal or too
- sterling will also shine if he starts the match
Westham versus Manchester United
- Fernandez remains the best player for Manchester United so he should be picked.
- Cresswell also should be considered as he could pop and assist.
- Haller could shock Manchester united
Chelsea versus Leeds
- Expect no clean s
- attacking players should be invested in either of the teams
- pulisic will shine if he starts the match
West Brom versus Crystal palace
- A clean sheet is expected of Guita
- Ayew can finally score
- Avoid Michy batshuayi in your team as he may likely not start the game.
Sheffield versus Leicester
- Vardy To shine
- Expect a Justin clean sheet
- Barnes may surprise his doubters
Tottenham versus Arsenal
- Son to shine
- Aubameyang to blank
- avoid any Arsenal defenders
Liverpool versus wolves
- Salah to shine
- Jota to score against his old team
- clean sheet looks unlikely in this match-up.
Brighton versus Southampton
- no clean sheet in this matchup
- Maupauy likely To score
- ward prose will continue To shine.