Premiership football is almost here. The fun, trills and excitement is uncomparable able to any thing ever felt before. And of course the heart course, the heart breaks, nearly misses and injuries that will move you to tearsare packages that comes with it.
What else also comes with a new season, hmm, I think more money to the bet companies and also, little bettors get to win outrageous sums of money although, it's on rear occasions. Smiles!
Some people are ready to go work like the commentators, pundits, football analyst, coaches, technicians, cleaners, stewards, referees, linesman, ball Boys and so On.
You know what I am excited about, it means the the fantasy premier league is back..
Wooow.... I know some of you are excited too.. Smiles. Don't be surprised that I still really don't know how the leagues works but am Excited to be making my first bow and debut this season..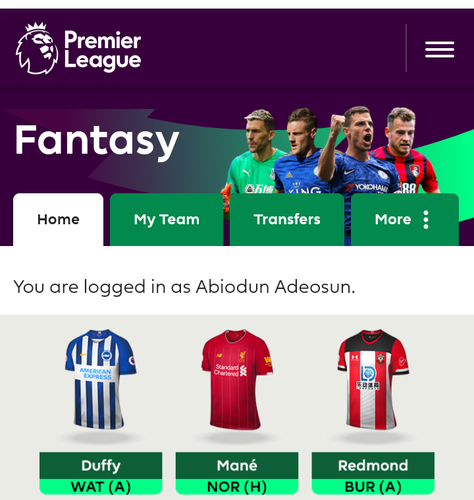 Already selected my team for the game week one and I couldn't be more excited. Cracking up your brains to make a perfect start to the season couldn't be more interesting..
below is a screenshot of a team I handpicked with the allocated resources for game week one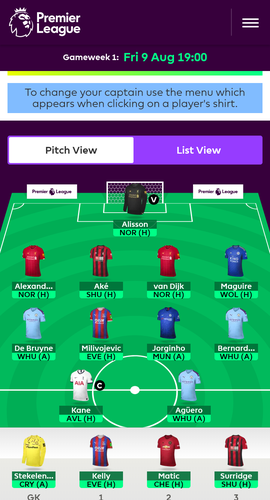 Waiting for August 9th to arrive. More Football actions, More sports for me and everyone..
if you Want me To join any league please put the code in the comment section. Thanks all
Post also published here in the click below :
https://steemit.com/palnet/@lebey1/fantasy-premier-league-is-almost-here-hurray