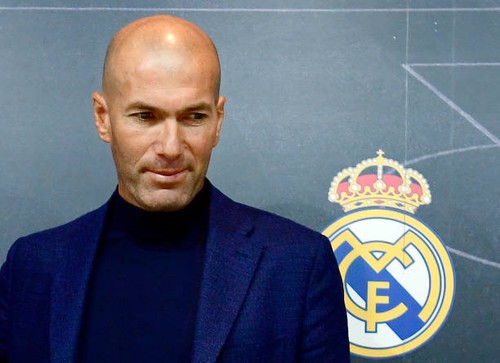 Just a few weeks ago, Madrid fortunes seem to be on a downward curve. Things were not working out and results were not forthcoming. Things even got worse as Madrid we're facing a possible knockout from the champions league football competition.

Much was said about the Madrid board wanting to replace Zidane at the hot seat but none of those talks ever materialized. Rumors of Raul and pochettino becoming the next Real Madrid boss was constantly in the news. Zidane has been seen visibly frustrated with match results and he flared up once during an interview when asked about his future at the club.
Zidane though has been backed by the majority of the real Madrid board. The vote of confidence been passed down to him seems not to be shared by Fans who have been clamoring for his dismissal. Every match seems to always result in the #Zidaneout hashtag trending on social media. It shows just how much of Zidane they have seen.
Although some of the club's legends seem to believe that the head Coach needed more time. The loss of Ronaldo and injuries to numerous key players of the team seems to be an excuse as to why he should continue being in charge of the team. In Zidane's defense, Real Madrid has truly failed to appropriately recruit key players in an important position.
So the Champions League win came at the right time as Zidane was already feeling the heat. The win against Athletico Madrid could not have come at a more appropriate time. The win ends Madrid's winless run in the league and also further pushes them to the top of the league table. They currently occupy the third position in an unrecognizable league standing that sees Real Sociedad topping the league table and Barcelona in 10th place.
Madrid will be looking forward to building on their recent run of form and win their next five matches. For now, the Madrid head coach job seems to be safe but he must continue to win to match to turn foes to friends.