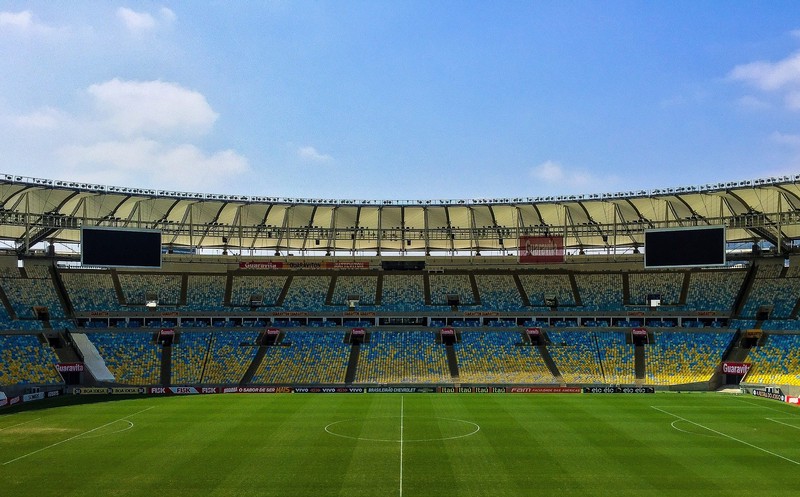 It's called a weekend for a reason and it won't be bad to take some time out and relax while having fun. For me having fun is writing, catching up with friends, and to top it all up, watching a football match. Regardless of which team is playing, I just want a part of the action. Well, I am a Chelsea football club fan, but they are more matches all football fans should look forward to watching this Sunday.

The first match has to be the match between Tottenham and Chelsea in England. These two teams are two London clubs and it's safe to say it is a rivalry match-up. This match on most occasions usually ends with one major issue as both teams usually go all out to get the points. The fans are not let out as the passion could be heard from the sound of their voice in the stadium.
The last time these two met, Chelsea was victorious and Spurs who have lost just two matches from seven matches played this season will be looking to be victorious in this match-up. The blues themselves have had a great campaign so far as they have won all but one match this season. They will be looking forward to continuing in their vein and Spurs provides a tough test in the actualization of that goal.
Both teams have dropped points in the premier league already with Chelsea drawing a match while spurs lost one match but in total, both teams have won three matches. From the two teams, Chelsea seems to be the team with the most chances of winning this match as they have more morale and players to choose from heading into this fixture.
It is not the first time Tottenham has been written off before a ball is even kicked and they have always found a way to shock the doubters and a more recent case will be the matchup between them and Manchester City. Chelsea will be wary of that and the coach is likely to use his 3-5-1 formation to stop any surprises the Spurs team might have prepared for them.
The second matchup is between Juventus and Ac Milan in the Serie A in Italy. A lifelong rivalry renewed, and this promises to be more interesting than the previous encounters between both teams. Ac Milan has had a dream start heading into this campaign while Juventus has been experiencing a disastrous season so far. The only great performances the old ladies have experience came in the champions league which was played four days ago (Wednesday).
With just a point to show for their efforts in Serie A, Juventus will really be needing a win to push them further up the tables. The win for the old ladies will help do them some good as the fear factor will likely be back because beating AC Milan at their home will take a lot. This might seem like a very high mountain to climb but Ac Milan has the team that could accomplish this.
Ac Milan on the other hand might have lost their last match against Liverpool in the champions league but there is no argument that is back to the best after a very long break. Their top striker Ibrahimović didn't even play as he was ruled out through injury and the same team may likely line up today against Juventus.
The Rossonaire has been top-notch this season playing three games in the Serie A and winning all to claim the maximum nine points allocated. The loss against the red is the only blemish on their campaign so far and even the Liverpool team will feel lucky to have gotten a point at all from the encounter. This Ac Milan team looks different, and they will be hosting Juventus at the San Siro and one could expect this to be a very tough encounter.
The last on the list is the match-up between Valencia and Real Madrid in Spain. Valencia will be hosting Real Madrid and that certainly will be a test of how well Madrid could perform away from home. Valencia had a campaign to forget last season and they have started this season looking to make amends. They have won three and drew one of their last four games in La Liga.
Real Madrid on the other hand has had a decent run of good performances this season also and they share the same point with Valencia, but they are ranked second on the table surpassing Valencia on goal differences. Real Madrid won their last match which was against Inter Milan in the champions league while playing away and that is a big confidence booster heading into this match.
Real Madrid will be looking for a win in this match up to end the week on top of the league table as ATM drew their match yesterday. Valencia will also be looking for an opportunity to defeat Madrid as that will result in the ranking up of three valuable points for them on their road to recovery.
Of the two sides, Real Madrid possesses a much higher quality and a better coach but that alone will not win games for them. Valencia on the other hand won't make things easy for their opponents as they will be hell-bent on getting at least a point from the game. Valencia also appears fresher as they didn't play any matches during the mid-week