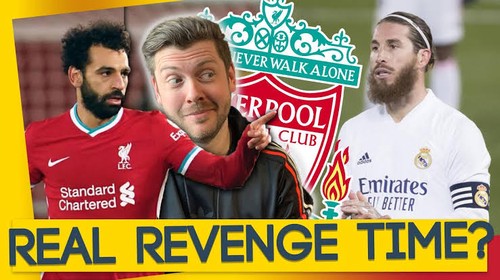 One of the most painful games for Liverpool in recent years would no doubt be the Uefa Champions League final against Real Madrid in 2018. The manager, players and coach don't remember it as painful because they lost 3-1 to the Spanish giants, but rather because of one man who they described as a beast; Sergio Ramos.
As many would recall, the highlight of the first half of the game was when Real Madrid' Captain Sergio Ramos got in a tussle with Liverpool's in-form striker and scorer at the time, Mohammed Salah. The outcome of this tussle held a few yard away from the 18 yard box was a fall which didn't seem serious at first but eventually forced Salah off the pitch in tears.
Due to the lack of VAR in the competition at the time, Sergio Ramos got away with what many claim was an intentional foul by the defensive ace. He also received the blame for the two errors caused by Liverpool keeper at the time, Lloris Karius. Many insisted on his lack on innocence after watching several video of the match from several angles. Salah left the game injured missing the rest of the game and eventually missing out on the 2018 FIFA world cup. And although he received a lot of comments online inclusive of death threats, Sergio Ramos went away unpunished for what the Reds could easily describe as the worst crime committed by a single player against them in recent years.
Now we're at the first leg fixture of this year's 2021 Uefa Champions League quarter final and the Reds have a chance to have their revenge. Not necessarily by injuring Ramos (especially since he'd most likely be absent from both legs due to an injury), but by soundly beating Real and knocking them out of the competition.
As a fan, one would definitely expect a brutal but well balanced fixture as tempers would be rising from both sides. Ramos' absence doesn't necessarily mean that this tilts in Liverpool's favour though, as the Los Blancos still remain a strong side and besides that, Liverpool would be without a lot of key names in their lineup as well.
Nonetheless, I expect a good game of football. We can only watch and hope both teams deliver a 100 percent. I'd be rooting for the Reds to conquer the day and then go on to be the overall winners. Let me know what you think. From Lee, it's bye for now y'all.