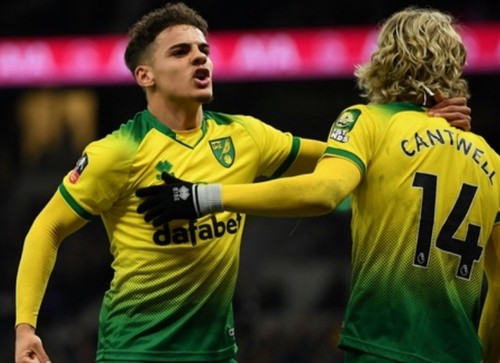 Tottenham took the lead in the game but went on to lose their FA tie against Norwich City, a loss that is sure to put manager Jose Mourinho in a very precarious situation.
..............................
Giovanni Lo Celso was the shining star in the Tottenham team, and he was the only one looking to orchestrate anything from the match get-go. He looked like the only spark in the Tottenham line up and it was no surprise when his free kick in the 13th minutes was headed in by Jan Vertonghen to give Mourinho's side the lead. They however seemed to get complacent after it and Norwich began to crawl back into the game. Norwich came back strong and had a couple of good chances to have equalise but it was not to be and they had to wait till the 78th minutes to pounce on a Michel Vorm mistake to level up the tie and force the game into extra time. While there wasn't much action in extra time, the Norwich goal keeper Tim Krul lit up the penalty shootout. The Norwich goalie saved two penalties from Troy Parrott and Gedson Fernandes handing Norwich the win even after they lost their first penalty.
..............................
The loss means that Jose Mourinho's job is looking on the line as Tottenham are everyday confused. This was certainly not many fans expected when Mourinho was announced as the new manger of Tottenham to take over after Pochettino. Many (including me) expected a quick turnaround for the club but it is quite the opposite. They have continued to spiral down and are looking quite poorer than when Pochettino was at the wheels. Meanwhile for Norwich, this win is perfect. They are a team who are looking to gain as much confidence as they can and make one final claim for a place in the English Premier League next season. From the look of things I think they are doing a pretty good job, with their win over Manchester City over the weekend and now this over Tottenham I think they are more than motivated, they know they beat anybody now and that's the biggest confidence booster.