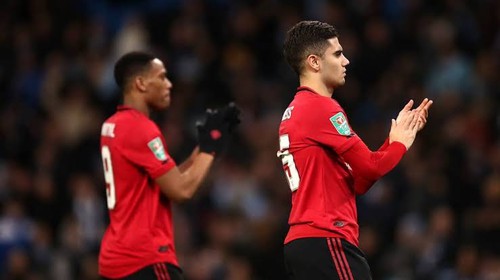 Mention some teams this season that have been highly unreliable and very disappointing and I bet you Manchester United would be in the top 5, if not even top 3. They have had a topsy turvy season and have certainly experienced dwindling fortunes.
................................
Their reputation was further strengthened when they played Manchester City day before yesterday in the Carabao Cup semi finals. Many expected them to lose owing to the fact that they had lost the first leg at Old Trafford 3-1, and they would be facing an in form Sergio Aguero at the Etihad.
................................
But Manchester United chose to spring another surprise on us, and they won 1-0. Funniest of all, the goal was from the most unlikeliest of sources Nemanja Matic. They won the game 1-0 but lost out on a final place by losing on goals difference. This will be something that they will look to work on next season. Stability and consistency from the team are major ingredients for success that they have lacked this season.