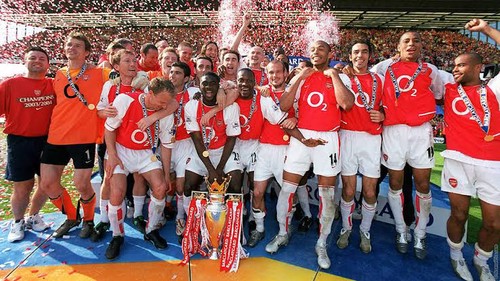 If you are a football fan and an ardent EPL follower, then you probably know about the Arsenal Invincibles season where they went the whole season without losing a single game, with 26 wins and 12 draws. That's spectacular record that the Arsenal team set in the 2004 season has stood for over 15 years and to be honest it doesn't look like it will be ending anytime soon.
................................
The best teams that England has produced since that time have tried to break that record but it just looks utterly impossible to do so. We remember Manchester City's absolutely crazy season where they amassed 100 points to win the league ahead of Liverpool but they still couldn't break the record, they had to lose some on the way to the top.
....................................
This season also looked like it would be the last season the record would stand. With the tremendous form Liverpool were in almost throughout the season. I for one honestly thought they would end Arsenal's reign and take away the only bragging right that Arsenal fans had, but it was not to be. They lost, and not to a big side but to "a lowly" Watford side.
...........................................
I finally have to accept that maybe what Arsenal did is a fit that no modern day club will ever be able to replicate. The Liverpool team this season, and the Manchester City of last season are arguably two of the best teams to have graced the EPL in the last decade. And if they couldn't break the record, I don't think anyone can for another ten years. Though it pains me that Arsenal fans will still have bragging right, I must agree that it was indeed an admirable fit and the record would probably still stand for much longer.