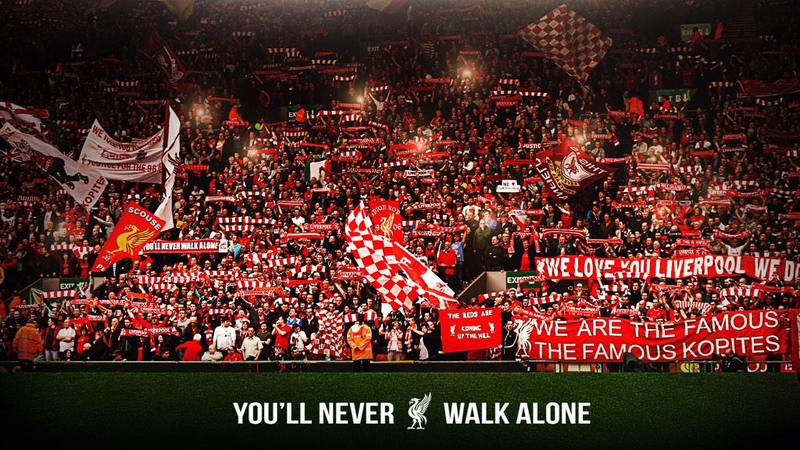 World cup comes to an end
Now that the World cup has ended and France have been rightly crowned the best footballing national team.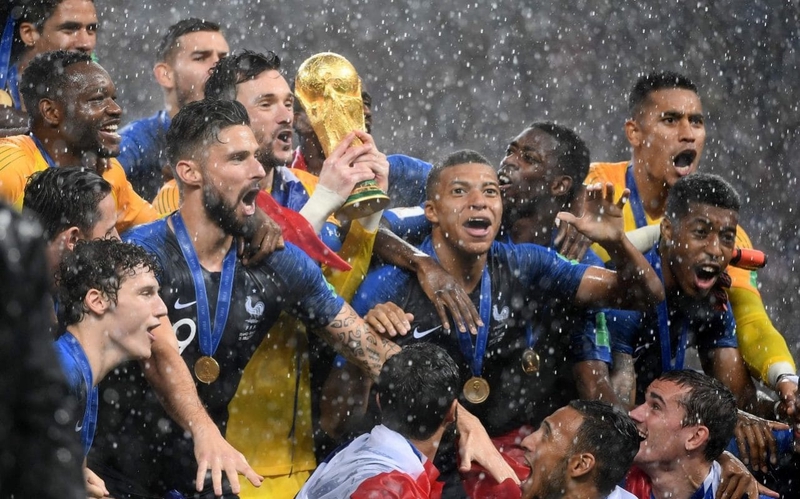 With the likes of a resurgent Russian national team spurred on by its fans, and home soil advantage. Together with a Croatia team that showed footballing prowess, guts, drive and determination.
What France achieved was no easy feat, beating the likes of Uruguay and Argentina and a Croatia team at their peak, boasting some of the best skilled players in Europe.
Time for re-enforcements
We can now turn our attentions to our domestic teams, and as the transfer market approaches it`s end in all countries. We can all look forward to our respective teams bringing in much needed re-enforcements.
None so more than my beloved Liverpool football club, who after losing the Champions league final after a promising run to Kiev, and a horror show by our Goal keeper Loris Karius. Showed that operating on a bare minimum squad could leave your team coming up short, should they progress far in any competition.
Nabil Fekir
Nabil Fekir was touted before the WC as a possible replacement for Philippe Coutinhio, you remember Coutinhio, who shone so brightly for Brazil in their opening games. Then Faded like a dying star – the deeper role he occupied for Brazil in the WC obviously took its toll, as highlighted by his lack of strength after bursting into the box against Belgium. Resulting in a shot into the stands nearer the corner flag than the Belgium goal.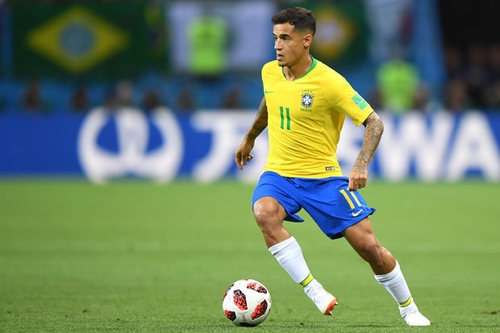 As for Fekir, now the WC is over, Lyon FC club president Jean-Michel Aulas is now ready to play ball. Whilst before the WC he acted like Fekir was a suppository that just won`t budge - Fekir`s lack of playing time for France may be Aulas`s readiness to sell. As Fekir`s lack of game time did not boost his transfer value.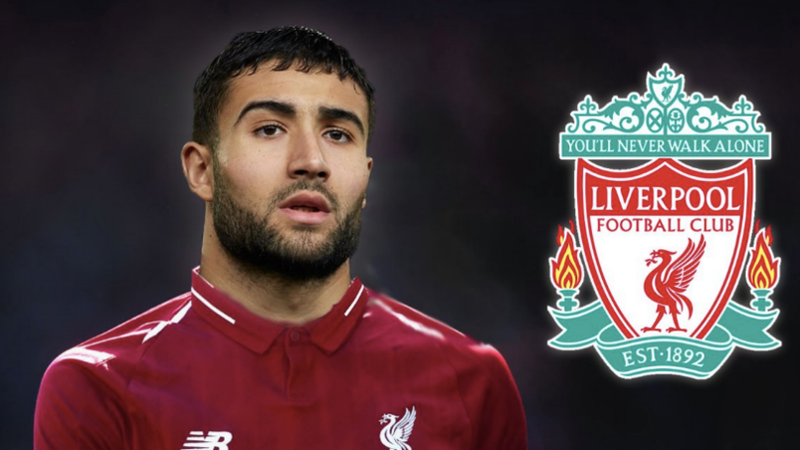 However after an eleventh hour deal collapsed, with rumours abound that remnants of Fekir`s cruciate knee injury three seasons before, and an operation in March 2018 for `a knee contusion` (Mirror sport, 2018) had given LFC cold feet. The price could be nearer LFC`s valuation than Lyon`s.
The thing is with a prominent and well established front 3 at LFC no player with an ego like Nabil Fekir, not to mention his dodgy knees- that may not last Jürgen Klopp`s heavy metal style of football or the frenetic pace of the premier league-will want to play second fiddle.
L`Equipe have revealed a medical expert`s opinion on knee ligament injuries, the physician said: `when we have an MRI of this type of case, the first thing we see are traces of ligament repair`
`In this case, what poses a problem no doubt, is the wear of cartilage. It`s a risk factor. It can cause pain, functional issues and eventually a lesser resistance to impacts` (give me sport, 2018).
Could those knobbly knees withstand LFC`s Gegen press.
There are younger and cheaper alternatives to add to Jürgen`s three additions this summer. But Klopp must act quick as some of those alternatives have since been snapped up.
Rising stars
Hakim Ziyech who wears the no. 10 for Ajax FC and club teammate Justin Kliuvert are two such alternatives.
Ziyech was on show for Morocco in this Summer`s World Cup, and although did not live up to the same reputation he holds at Ajax. He is still a player not to be overlooked. Hakim was pushed deeper last season at Ajax allowing him to collect the ball from deep and drive at teams always looking to take on players and with a better eye for a pass than Fekir. As for penalties, he is one cool cucumber who waits for the GK to move then dinks, blasts or places the ball in the back of the net.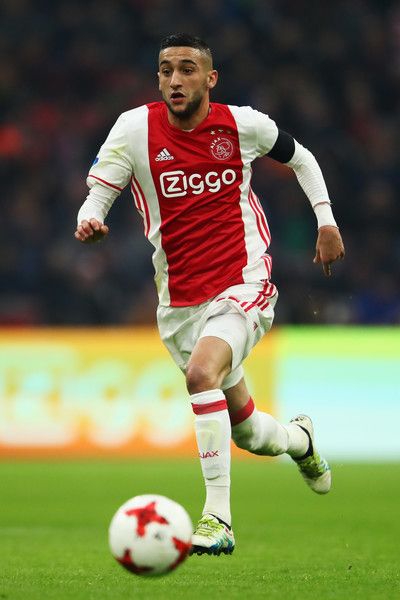 Also renowned for his set piece attributes but his mentality is something to be mentioned which is why he had only just returned to the Moroccan national team after a brief exile. Something that Jürgen Klopp will no doubt be able to work on.
Justin Kliuvert is a player who does not rely on his father – Patrick - to promote his genuine raw talent, and after watching numerous videos on this emerging talent. I could not help but liken some of his movement to that famous number seven of Real Madrid, at the starlet age of just 18.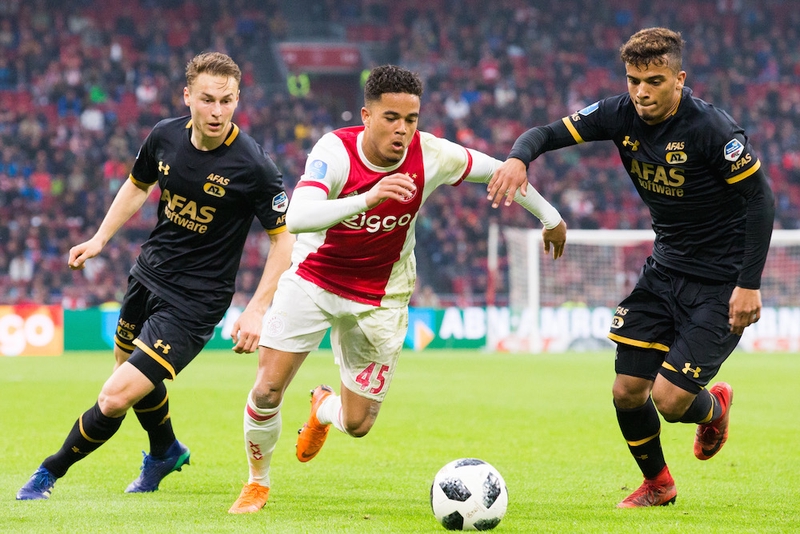 A goal getter for Ajax, who enjoys running at the opposition, with close ball control and the capacity and willingness to shoot on sight of goal. Can play on either flank and not afraid to drop deep to win the ball in the centre of the park. Unfortunately he has been snapped up by AS Roma.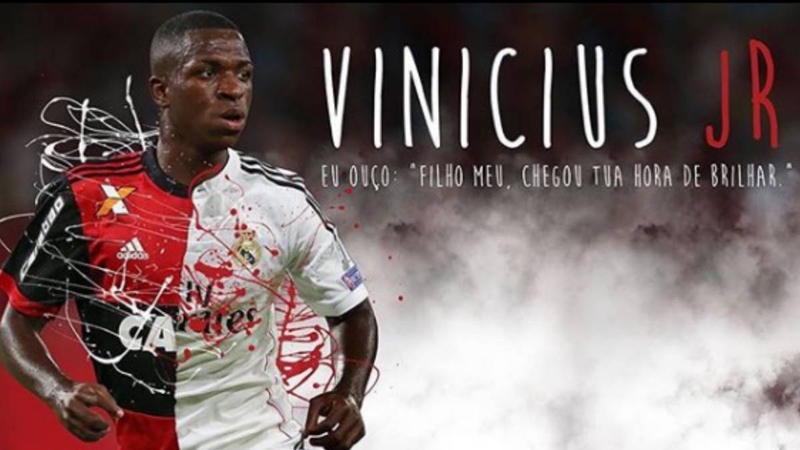 Vinicius Junior who wore the number 20 shirt at Flamengo, has seven in eleven games and five assists last season. Adding another twelve goals in fifteen outings for the Brazil under 17`s, wearing the number 11 shirt and reminds me of past great number elevens that have worn that number for the national senior squad. (Transfer market, 2018). Is now on his way to Real Madrid
With youth comes the expectancy of an unknown, promising future. That can be molded into the player desired by a manager, and without the intention that they must play week in week out, unless their performances and rigors of a domestic season dictate otherwise.
LUCIUSS