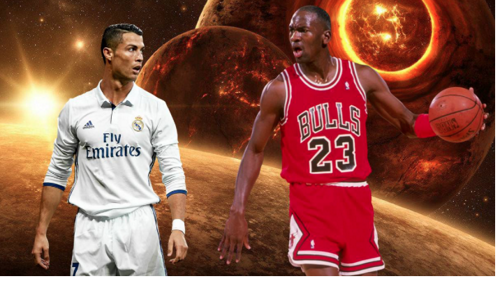 Cristiano Ronaldo is the embodiment of what we all dreamed of when we were young and pretended to score the winning goal in the playground or the back garden.

He is a club hero, a national icon and will be cemented into the hall of fame which hosts only those players we can consider as legendary. He was the hat-trick hero in what was the INTERNATIONAL equivalent of the merseyside, Manchester, or north London derby. During the tournament we have seen glimpses of Neymar's brilliance, the heroic strength of Diego Costa and the heroism of Harry Kane. But we have also seen a lacklustre German side that over the years have dazzled us with performances that defined professionalism and efficiency.
If the World Cup is showcase of footballing magic, then Ronaldo has thrown down the gauntlet. Nobody has come close to him, not even his perennial rival Lionel Messi. New challengers to the crown of footballing genius, such as magical Mo Salah and creative king Kevin De Bruyne. They too have also failed so far to showcase their undoubted ability that made the premier league's top performers.
But one thing is for certain, Love him or hate him, Ronaldo has stolen all the headlines with his superb goalscoring feats.
This season more than any he has come under scrutiny. He has had doubters, people questioning his performances and whether he has lost it. But those people have clearly not looked at his season stats. A slow start was soon forgotten by his blistering performances at the business end of the season. That sharpness that has for so long kept on the ballon d'or podium has been seen full force by the world.
I personally do not believe we can have the debate as to Messi or Ronaldo. Ronaldo is the man for the big occasions. His performances on the national stage prove that.
Cristiano Ronaldo; dare I say it, is football's equivalent to Michael Jordan.