Bismillahir Rahmanir Rahim
Hello football love friends, how are you all? I hope you are all very well, I am also very well with your prayers and the grace of the Creator.

There are many football clubs in Bangladesh, the best two of which are Abahani and Mohammedan. Abahani and Mohammedan are two eternal rivals. Abahani and Mohammedan are considered to be the two arch-rivals in World Cup football, just as Brazil and Argentina are considered.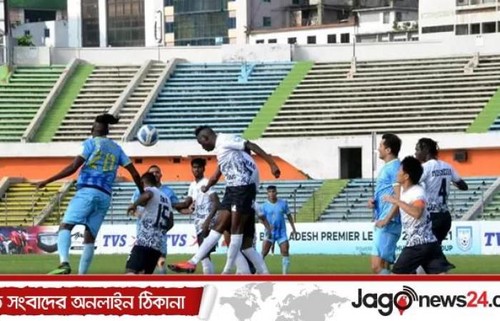 When I was a child, I saw our parents, uncles, elder brothers and all the other people in the area playing in Abahani and Mohammedan. Everyone would sit and watch the game with excitement. Abahani and Mohammedan are the strongest teams in Bangladesh football clubs.

Earlier, when the match between Abahani and Mohammedan started at Bangabandhu National Stadium, no seats in the stadium were vacant. The competition to buy tickets for the Abahani and Mohammedan match started seven days ago.

The football match between Abahani and Mohammedan was held yesterday. There was no end to the interest of the spectators and journalists around this match. Dhaka Abahani Limited won yesterday's match.

A football match between Dhaka Abahani Limited and Mohammedan Sporting Club was held at a stadium in Comilla on Wednesday. In that match Dhaka Abahani Limited defeated Mohammedan Sporting Club 4-2.

Earlier, Abahani also won the first match of Bangladesh Premier League, in that match they won 1-0.

Mohammedan Sporting Club needed to win yesterday's match. In the last few days, Mohammedan has appointed a new coach. Mohammedan Sporting Club did not have a good start under the new coach.

Colindres scored two goals for Dhaka Abahani Limited, Gomez Rodriguez scored one goal and Emon Mahmud scored one. Soleiman Diabat scored a goal for Mohammedan Sporting Club and Shahriar Emon scored a goal.

Thanks everyone for reading my post about football today.